Alpine Rider - Cyril Fourier
Alpine Rider - Cyril Fourier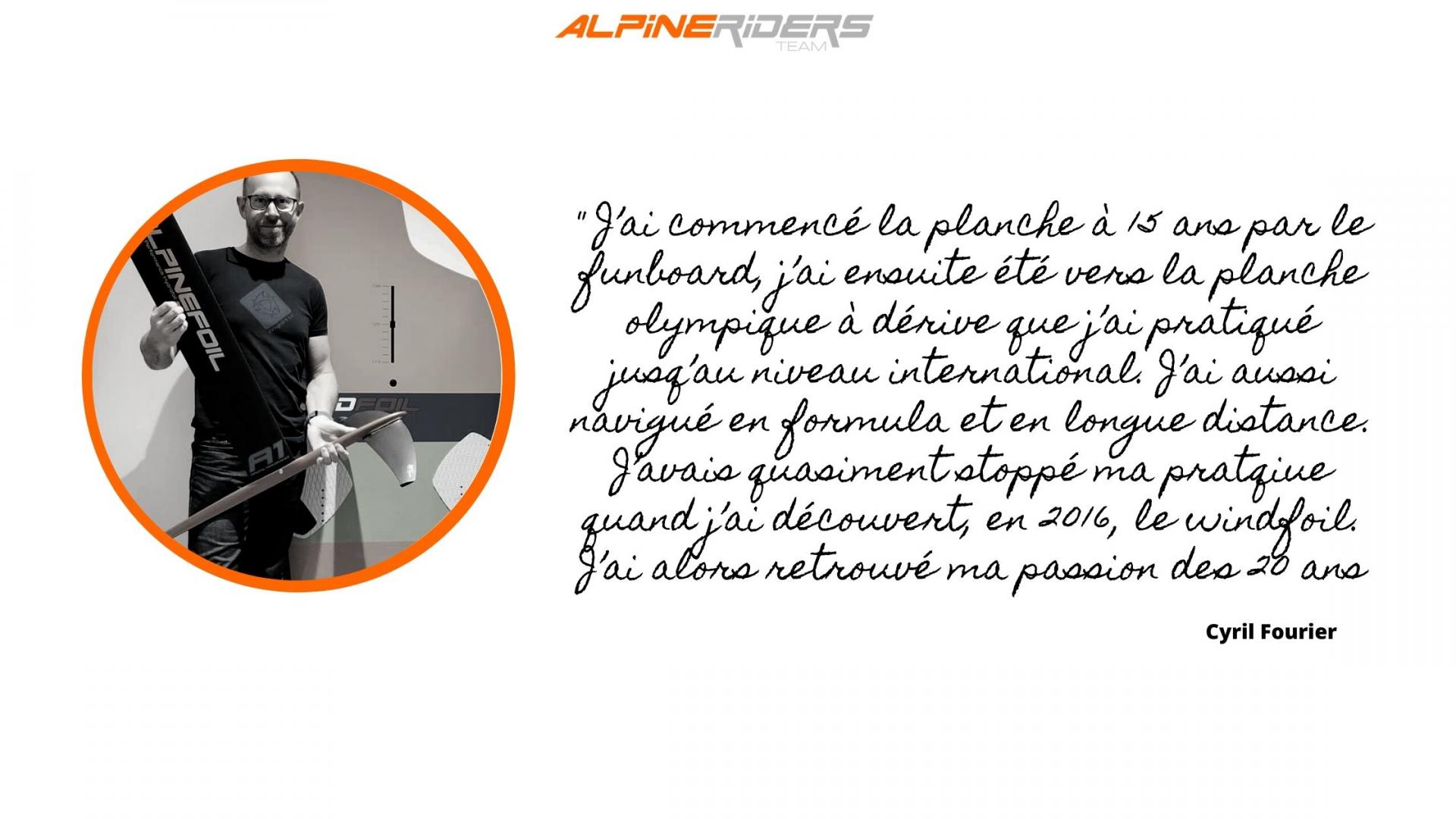 Cyril is a real fan of board sports: these multiple caps show it! He shares with us his dream journey as well as these tips and advice to progress in foil!
- Can you introduce yourself in a few words
I am 51 years old, I have lived in Aix les Bains since 2012 and I am a technical manager at the French Sailing Federation. Besides that, I am prepared physically and mentally, I intervene at the high Olympic level. I am also the person in charge of supporting the sports project of the sailing league in the AURA region. I started boarding when I was 15 with funboarding, then moved on to Olympic driftboard where I practiced internationally. I also sailed in formula and long distance. I had almost quit my practice when I discovered windfoil in 2016. I then rediscovered my 20-year passion with the experience of a sailing professional. I like the nice gear, the set-up and I really enjoy the speed. For me, these sensations are multiplied by the foil!
-How did you come up with the idea of foiling? Since when ?
I have been foiling for 4 years thanks to a colleague who had me tested and a great meeting with a local builder. From that moment on, I had only one idea in mind: to fly. I was already thinking about that when I tried the foiling catamaran and I dreamed of switching to kiteboarding. This meeting with the windfoil came at the right time to relaunch me in the spiral of passion. Today, I hardly ever have my feet in the water and I practice in all conditions.
-What is your level today?
How many hours do you spend there etc? Which practice do you prefer? I think I have a good level foiling from 8 to 30 knots. I try to go out on the water as regularly as possible. But, it's not always easy with my job, which takes me to the spots more to mentor others than to navigate for me. However, the training I give forces me to question myself and therefore to progress in my personal practice. I am now turning more to free race, gradually orienting myself towards freeride and the "deep downwind" side is less and less my desire. I mainly practice on Lac du Bourget, Lac du Monteynard, in Lyon, but also in Martigues or in Brittany (Brest, Quiberon).
- Do you participate in competitions?
I took part in the first national foil in Martigues in 2017 I believe with professionals like Albeau. Not easy. I also did the spray regatta where I placed 4th in 2018. Since then my motivation has led me more towards the draw with friends, the raid, the discovery and the sharing. The equipment in competition is specific and really makes the difference depending on the course. My choices limit me in terms of performance on a banana type course and as a good competitor, it's not easy to think that it will be complicated in 7.8 against boards of 91 and 9 m. So I own my choices and I try to be good according to my choices. -What are your future projects in the industry? I quickly looked for speed with a personal Vmax of 29 knots. My quest now is to bring my stone to Alpine to exceed 30 knots and anchor a high average speed in ease of practice. Be easy at over 26-28 knots. I also want to share my passion and show that the equipment offered today allows you to quickly have fun. It is important to democratize the foil which is an accessible sport. Our foils clearly respond to that, and I say that with good knowledge of the market. Indeed, I have tested a good part of the foils on the market which, incidentally, have also very clearly evolved in the same vein.
-What does the foil bring you?
Freedom. The freedom to go where I want on the spot, not to have my back packed in the choppy water, to simply fly. The sensations in foil are exceptional. For me, this is the opportunity to rely on his fine sensations to accelerate, progress, and be in tune with my equipment. I like to make coprs with my material and to play with my feelings for it. For felt it. I also like the foil because for sharing with other riders but also with other foilers. I'm talking about the community of foilers regardless of the medium, catamaran, board or kite. For example the windfoil allowed me to get closer to the kitters. We share something, the foil and it's huge.
-What material do you use and why do you like it?
I have a Patrik AIR foil 2020 board in 145 liters which is a latest generation free race board with lines particularly suited to my practice in all conditions. I have a slightly hybrid foil with a 2020 Race mast which is very stiff and super slippery. It allows me to be fast and precise and as I wanted to be able to keep versatility I have a 100 fuselage which allows me to fly super fast (well I know how to pump too) and to be easier in more conditions. of 20 knots in the choppy water. I find that my ability to cap is almost the same as with the 125. It's more downwind that I would gain with the large fuselage, but I'm more mobile, especially in surfs and big changes in trajectory. Above I use the game race from 1100 to 580. This year I discovered these wings which bring me a real plus in gliding, in flight start with the 1100 and in navigation in extremes with the 580. The 850 is mega versatile , but I used it less.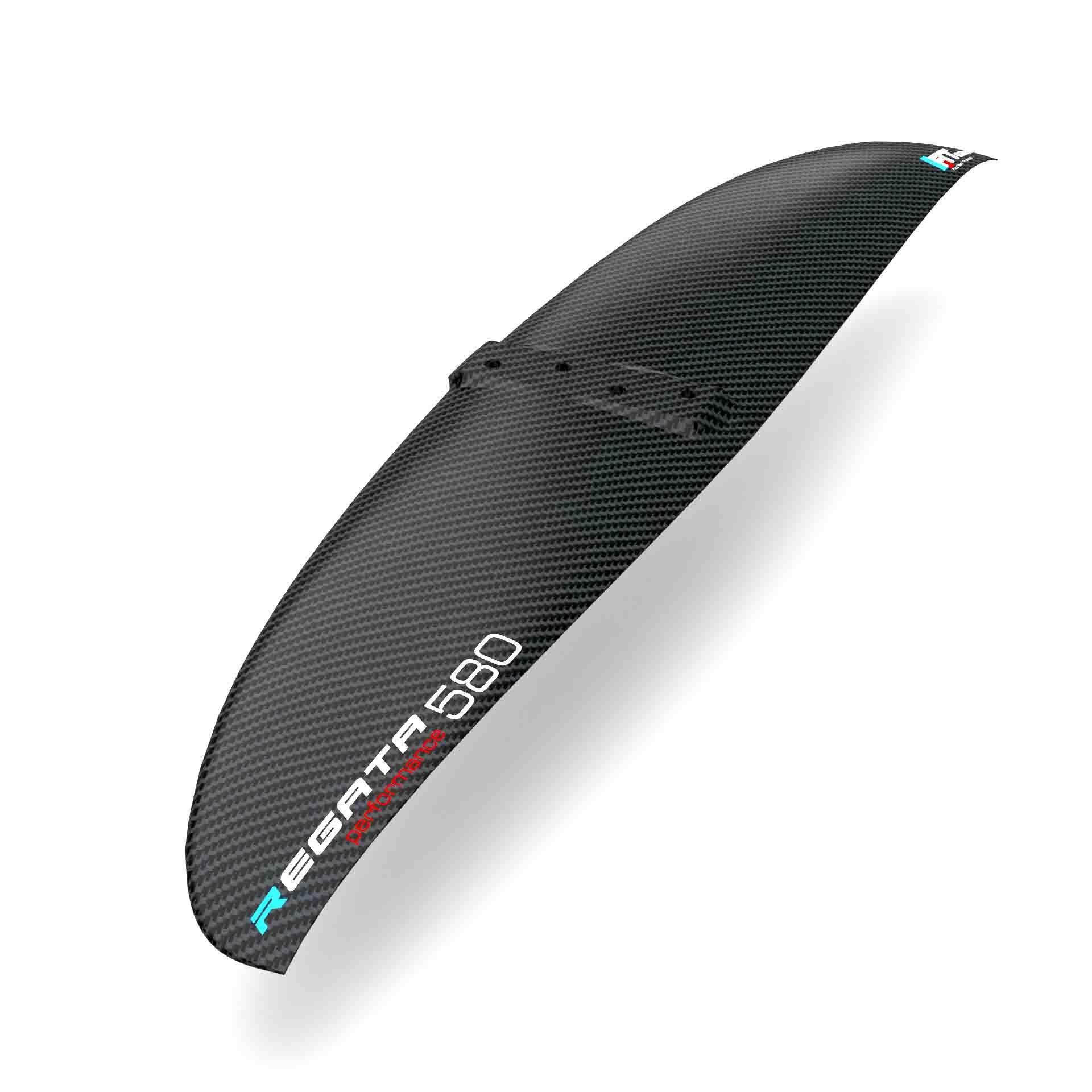 -Do you practice other sports activities?
I have always been mountain biking (it was even my main practice during the years when I had left out the board) and for 2 years winter ski touring. To also train myself in the practice of foiling, I took up the slack-line. It's super complementary for the windfoil. I recommend the slack to all foilers for a more regular training of proprioception
You need to be connected to post a comment