Feedback on the brand new wingfoil wing: CARBON WING Cruise 1450 cm2
Saturday June 5, Damien Chaboud was at Lake Monteynard where he managed to make his first Treffort Savel up / down in Wingfoil, the new wingfoil 1450 cruise carbon.
Damien's feedback on this brand new wing which could well change the practice of wingfoil on the lakes!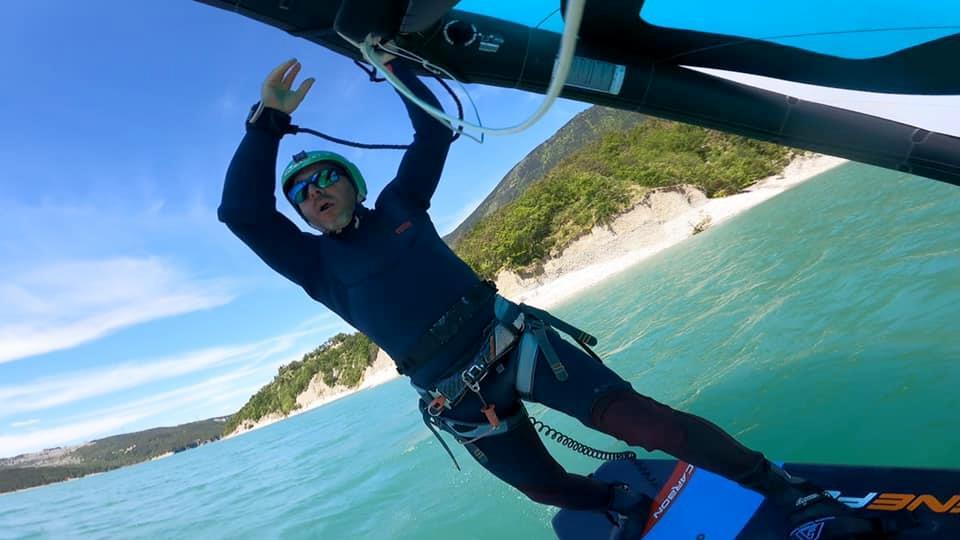 "Saturday June 5,
Beautiful day on the Monteynard lake My first up / down Treffort Savel in Wingfoil. The wingfoil takes on another dimension on our lakes! Third nav with the new Cruise 1450 carbon wingfoil wing as standard. I'm starting to have it well in hand
It's a bit of a wingfoil wing to do all, light wind, strong wind, whatever! Maneuverability, heading, speed and accessibility.
A big speed range with a great heading. Again Last year I would not have imagined being able to descend to Savel and go up as in Windfoil or kitefoil, In short a great 37km ride in 1h29 with a small peak at 19.8 knots and an average of 18.8 knots over 10 seconds
Thanks to the ZEF application which allows you to analyze in detail your foiling sessions.
Combined with the Alpinefoil Hawk Carbon A pure treat!
Small advice on setting the 1450, front shim 0.7 degree see 1.1, stabilizer 0 degree
Foil advanced in the rails "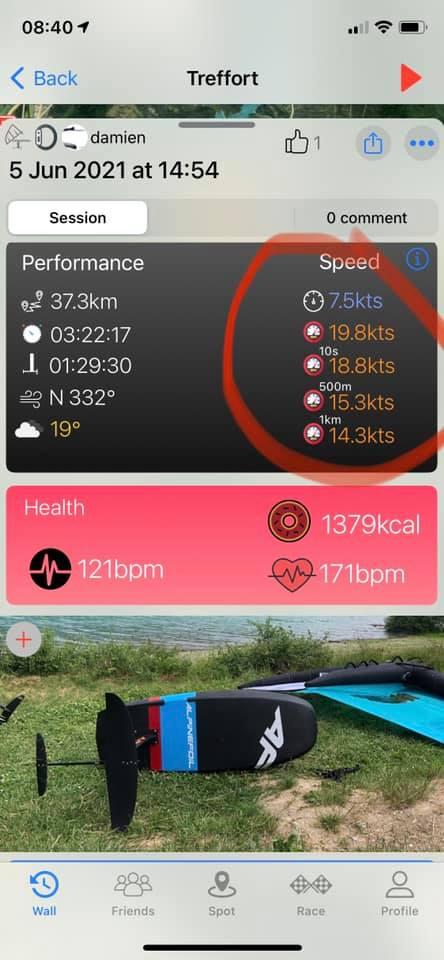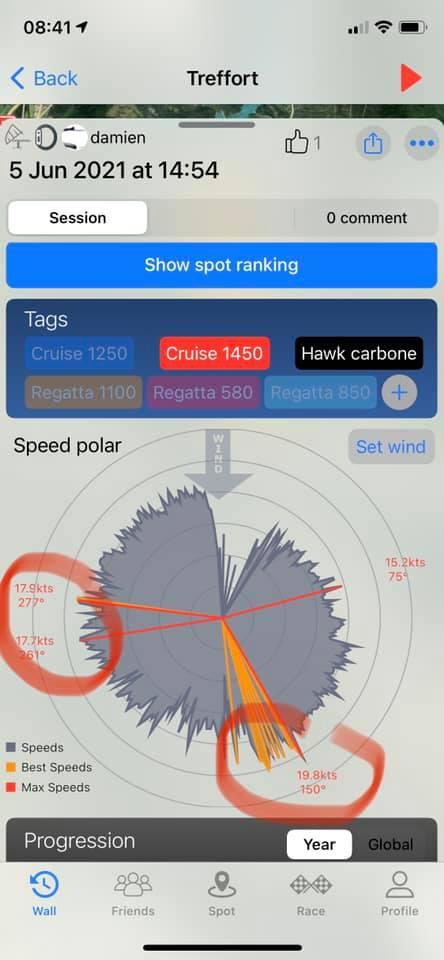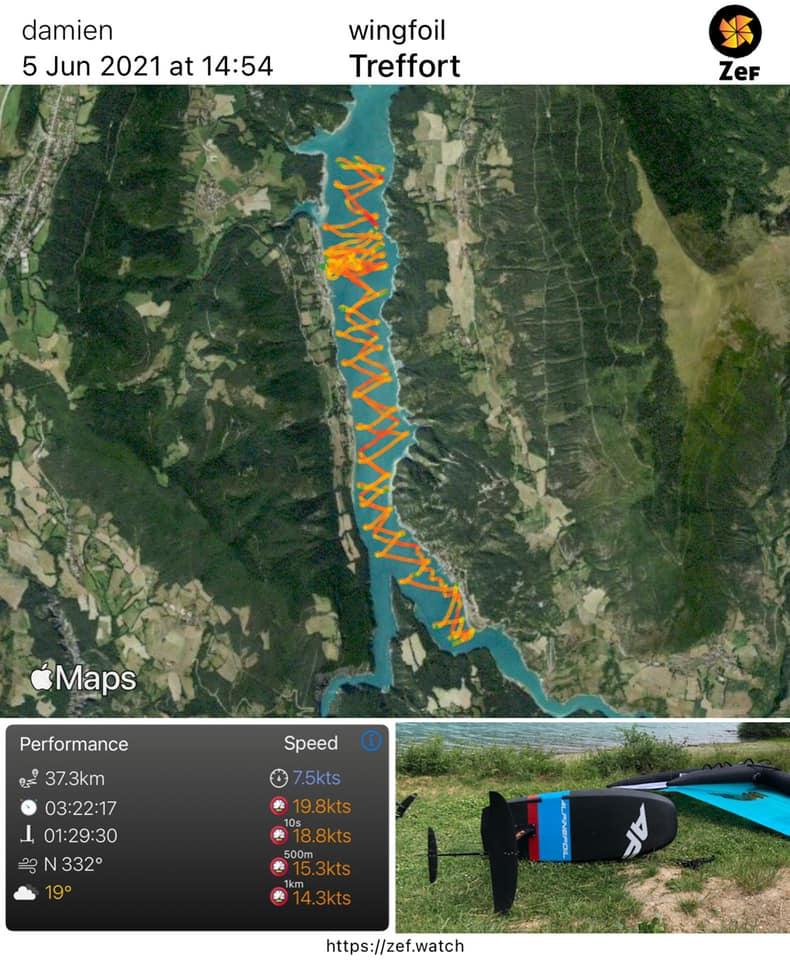 hydrofoil foil board Race MadeinFrance wingfoil AlpineFoil
You need to be connected to post a comment