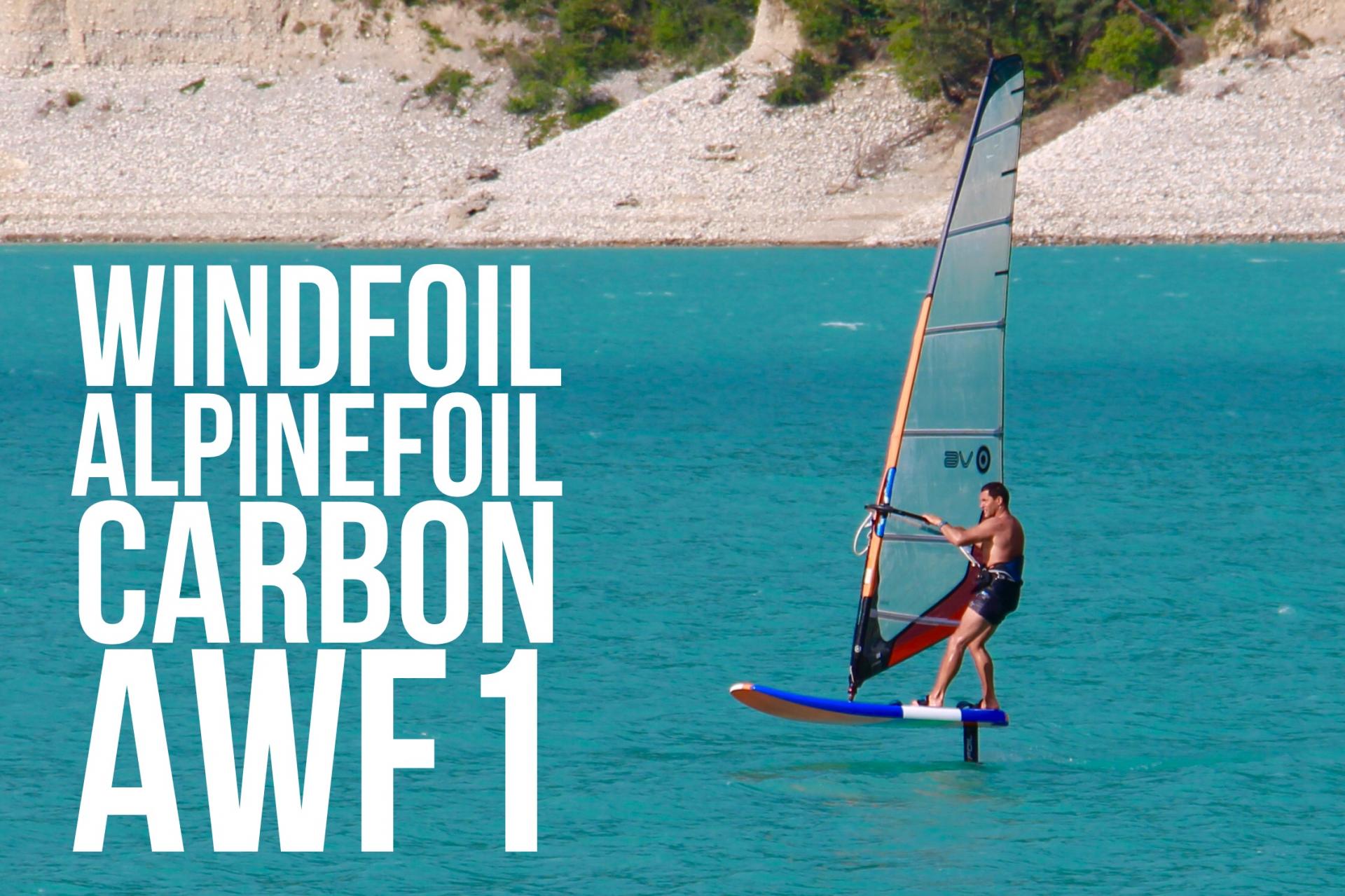 After 2 years of test Alpinefoil is happy to present his new windfoil and the alpinefoil board AWF1
The new windfoil is availaible in different setting : Aluminium mast or carbon mast.
The windfoil Wing carbon is specially design for light windfoil and a maximum of accessibility. Aluminium version is availaible in 60 cm 80 cm and carbon version in 95 cm the box is Tuttle , Deep Tuttle , plate , probox with a Aluminum plate adjustable to come perfectly in contact with the bottom of the windsurf board .

Contact us for ordering. First set availaible 20 of july