Nolann Jacquemond
Meeting with Nolann Jacquemond, a young bleuffant! Never do a board or a foil, his dad puts a wing and a hawk in his hands and it's a real revelation!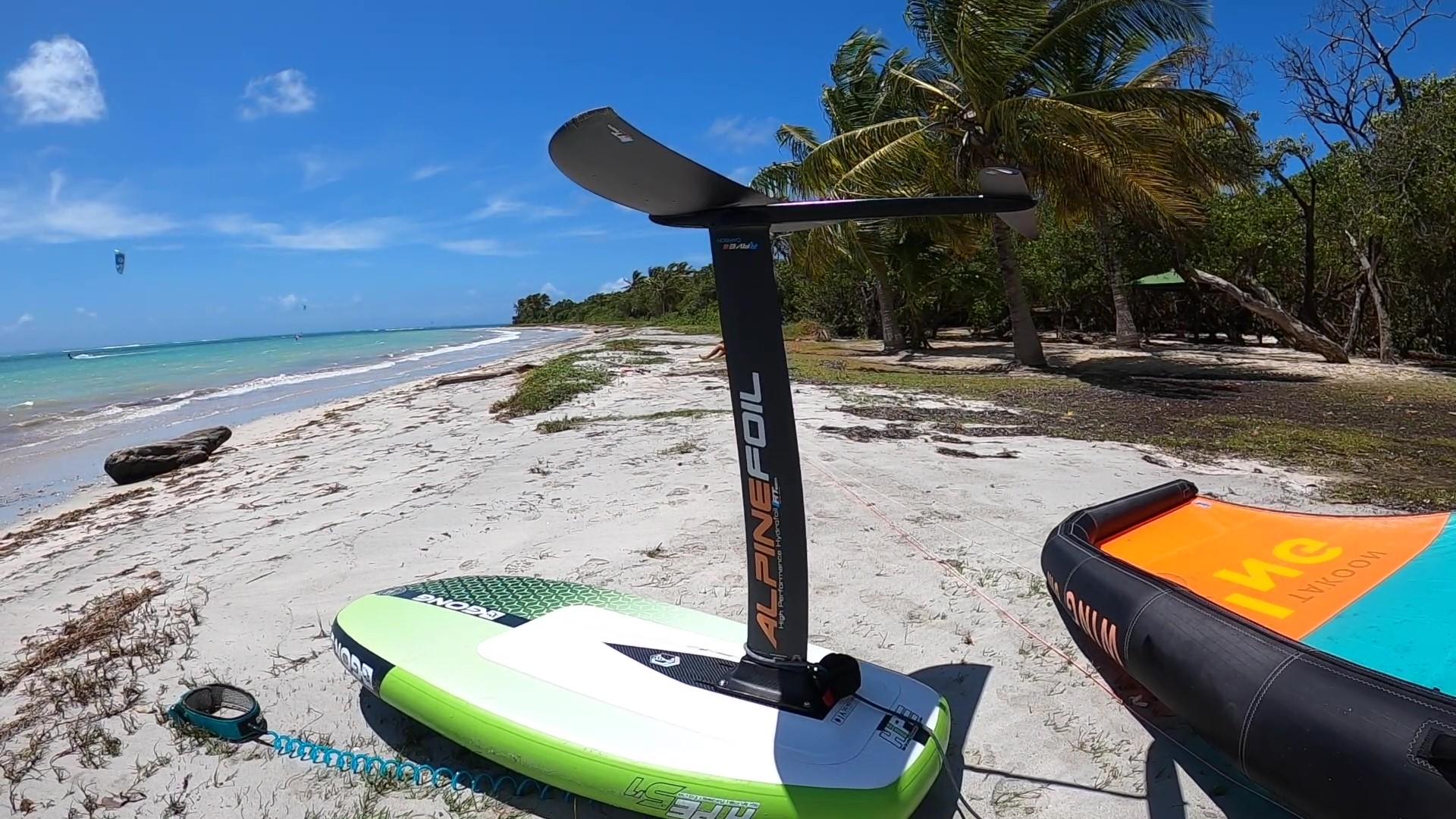 Meeting with Nolann Jacquemond, a young bleuffant! Never do a board or a foil, his dad puts a wing and a hawk in his hands and it's a real revelation!
Here is a portrait of a promising young talent:
Hello Nolann, can you introduce yourself in a few lines:

Hello, my name is Nolann, I am 21 years old, I grew up in Ain and Lyon where I studied hotel and catering. After my studies, I went to work in the winter season in Megève in Haute-Savoie and then I continued the seasons through Malta, Megève a second time, Saint Tropez and Guadeloupe now. I like it a lot, it allows me to discover new places and landscapes every 6 months between sea and mountains. My plan is to go around the world over a period of 2 years to discover the different countries and their cultures.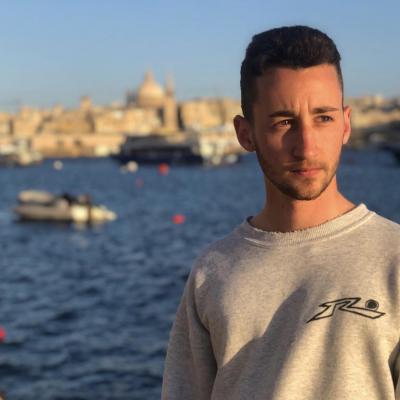 How did you come to the foil?

Thanks to my father (banjoo) and to the KAF (Lyon kite association) I grew up with the kite, both on the water at Beauduc, where I spent all my summers there, and on the snow at the pass Supeyres or Lautaret. Our father passed on his passion to us and he invested in teaching me and my sisters the sport. I started young with little kites on the beach for fun, then Flysurfer's coffered kites
towed me one after the other. When I saw my father's foil for the first time I found the magnificent object, seeing these people flying over the water was so magical and elegant, I always dreamed of being able to "fly " me too. From the start my father has always sailed with AlpineFoil, so he gave me advice on choosing my gear.

What practice do you have to date?

I am just starting out in wing foil (around 15 sessions), I sail well, I take almost all my Jibes and I play with the swell. I chose the wing to start but I really want to switch to kitefoil to go for long walks with my father. At the moment tourism is at a standstill so I practice almost every day thanks to the trade winds that blow through the West Indies. Learn to foil in the water
warm and translucent, that's the dream!

How do you see things for the coming months?

I am currently in Guadeloupe since January, I received my gear last month so I only practiced in Gwada so far. I will be returning to mainland France in a month to go to work in Saint Tropez. I could practice in golf, in Fréjus, Hyères or Beauduc for a weekend. I hope to sail spots all over the world.

Do you want to compete?

I'm not in a competitive spirit at all and I don't want to. I want to improve myself and have fun. Maybe in the future I will change my mind but for now it's fun sailing.

How would you describe what you get from the foil?

The first word that came to me when I pulled my first edge over the water is freedom. Once you've tasted that feeling, you just want to go back. It's hard to describe what it feels like, it feels like you're high, like you're on a flying carpet. We fly! I meet a lot of people who practice or who want to practice but it's still a small community on a small island so I
often find the same heads. The people are super cool, it's really nice to sail here.

Material level, can you tell us what you use?

I have a Rave Air 80 carbon mat with a Surf 1800 wing but I would like to change to an 1100 when I return to France. I chose this gear because the 1800 wing is really good to start with, it gives great balance and incredible fluidity. The good thing is that all foil wings are compatible with alpine, I could kite foil on super quality gear while keeping the same mast. For the board I opted for the Hipe, the inflatable from Gong in 85L, for travel it is more practical. Regarding the wing of Wing I have a Takoon in 6.0, for this size it is quite compact and manoeuvrable, and it's nice when the wind drops.

Do you practice other activities?

Yes, I am currently going level 3 in diving and I love it, right now I'm half my time underwater and the other half above. I also hope to dive all over the world. I like skiing a lot, I play tennis a few times and did a lot of slacklining and longboarding before going into seasons. My dad is a sports teacher so I did a lot of sports with him
kitefoil kite foil hydrofoil windfoil MadeinFrance foil board client Race
You need to be connected to post a comment