Customer Review of KiteFoil Rave with Wave wing 1200
By magchab
On 13/12/2019
0 comments
We share with you 2 nice feedback with the Kite Foil Rave and Wave 1200. 2 experiments signed by Raf Ladin with the Board FS2 and Fabien Gauthier with the Pocket FS3-XS 2020.
Raf is with the board FS2 and Fabien with the pocket FS3-XS 2020.

Thanks to them.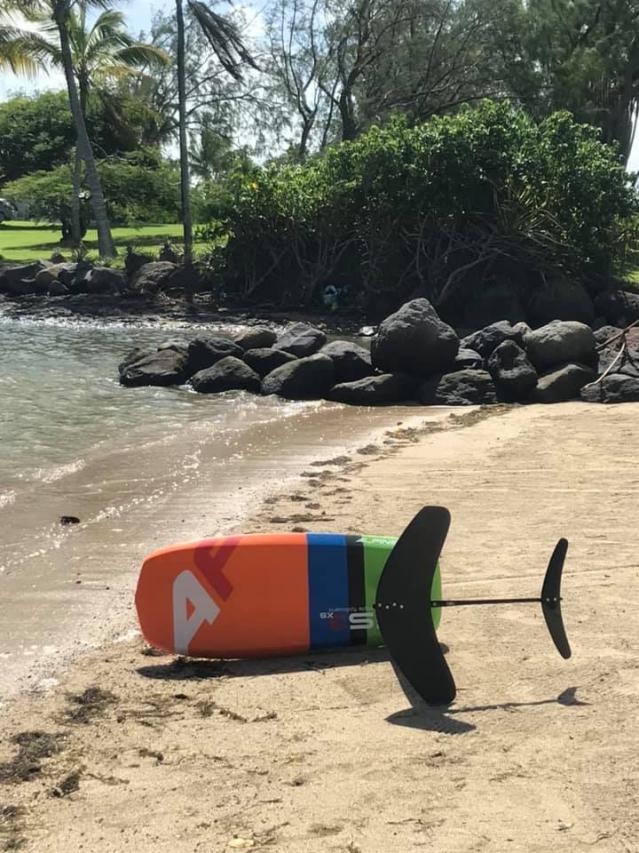 1st feedback with Raf and the combo FS2 - AlpineFoil Rave Wave 1200
Small test today kitefoil Alpinefoil, mast 1 m, rave fuselage, wave 1200. Conditions not terrible, a good 20 knots announced and finally 15 irregular, sea formed, big chop, without waves unfortunately (swell not breaking offshore).
Well under canvas so in Zeeko notus rev 5.5 m.
I know the wave 700 wells and I left with the same settings.
Total silence, no hissing, excellent glide like all the wings I know at Alpine.
I found the set very easy and very soft.
Given the surface I was expecting a lot of foot before, and not at all with the hold - 0.8°at the stab of the rave, 0°at the front.
The wedge 0°behind should be well also shot. The lift is there yet, 12 knots at the lowest on the record of wind, gusts max 18, the flight is maintained despite my small 5.5 m.
Compared to what I know in the same program, faster and less physical than the Gong surf alvator m (which has a lot of foot before), close supports the Signature stealth, much easier though because more stable, but less nervous.
The stealth is very (too much?) Perennial kite with its short mast 75 cm and its small stab 36 cm.
The handling is excellent, with speed you have to press harder than with the wave 700, normal, but it is possible to turn almost on the spot while staying perched at a ridiculous speed, I had fun looking for the lower limits at GPS, a perched jibe change of feet at 7.3 knots, record-breaking
In combination with the new 80 cm mast, this should further improve the pivot for experts in the waves.
To finish small tip easy at 20 knots, but too little wind to push it in speed, (v max 23 with the stealth but in survival because too unstable at this speed, and 18 knots in Gong which is too physical for me beyond).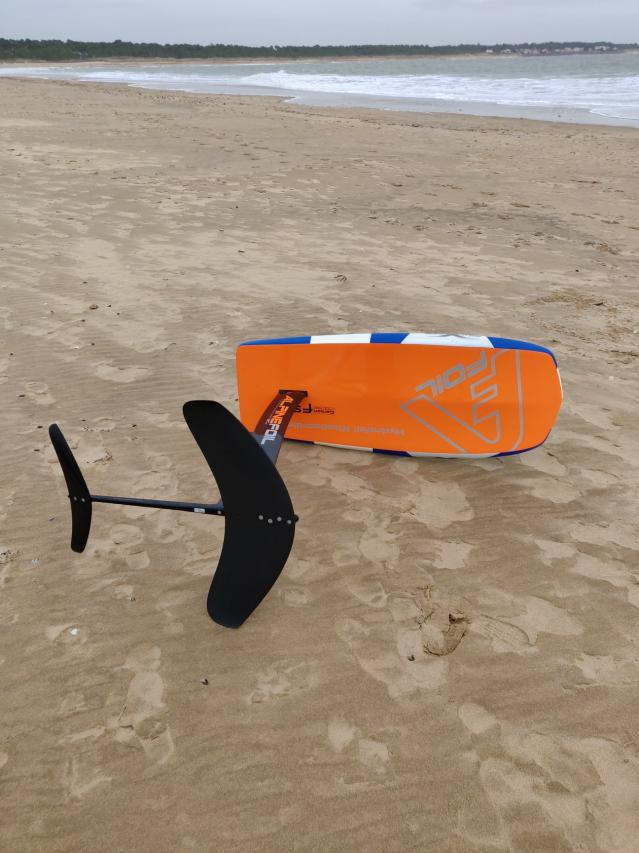 2nd experience feedback with Fabien and the combo FS3XS 2020 Pocket board - AlpineFoil Rave Wave 1200
Test of the last days in Martinique bathtub of Josephine short mat of Carbon, Fuselage rave, wave 1200 mounted on FS3xs a butcher indeed one turns on place hyper stable 0 vibration supports well-balanced with 0 in front and behind in wedge !!
A perfect set for wave spot
Wind conditions (one day at 10nds and another at 17-20 in 10m2 wave 1 m to 1,30 m)
Good ride !!! Thank you, Damien Chaboud always at the forefront and top your gear we expect the wings bigger and stuff of wing, board, matte ..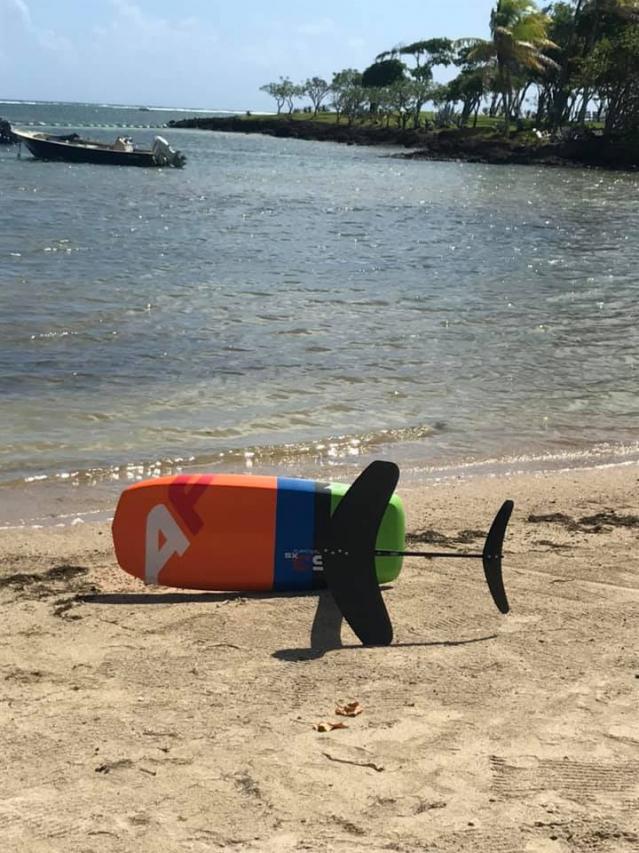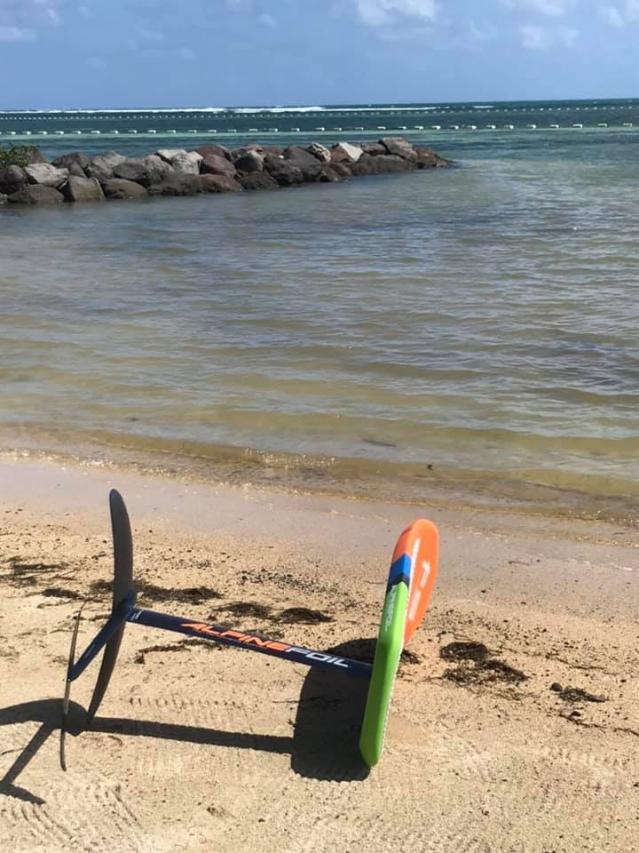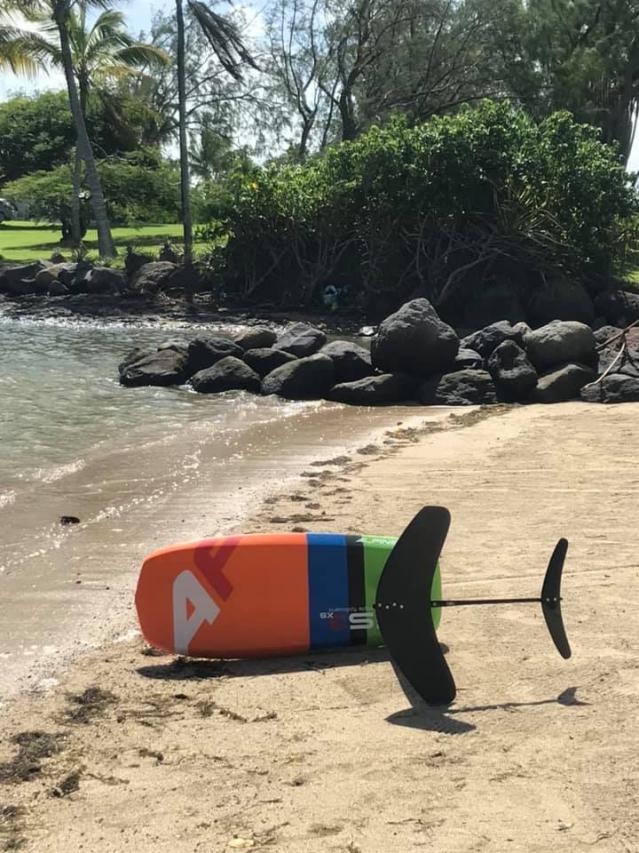 pocket FS3-XS Customer Review Wave 1200 Rave Test kitefoil
You need to be connected to post a comment