PACK TORX Driver Tool + TEFGEL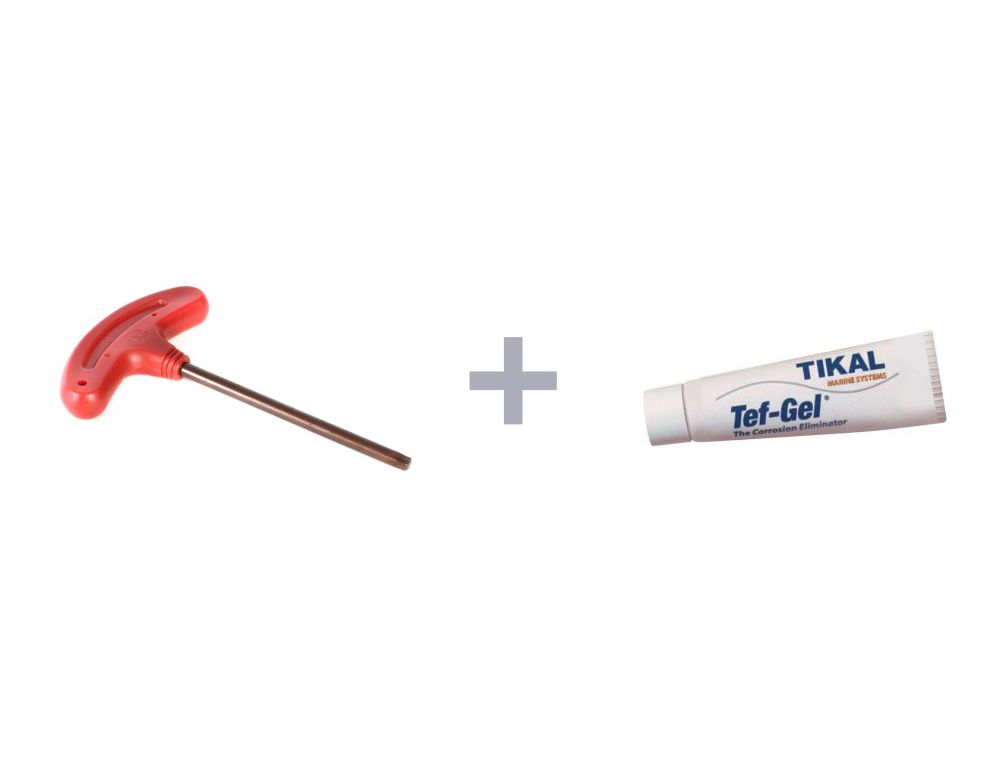 PACK compact mounting key Torx + TefGel 10g tube.
Price 22.33€ exVAT outside EU.
The TORX mounting key allows optimum clamping of the foil elements with the correct tightening torque.
TEFGEL is a marine anti-corrosion grease to apply every two weeks on the screws.
PACK TORX Driver Tool + TEFGEL
PACK Torx mounting key + marine grease TefGel TIKAL - 10g tube
Availability : In stock
SPECIAL PRICE 33,30€ 26,80€ inc. tax