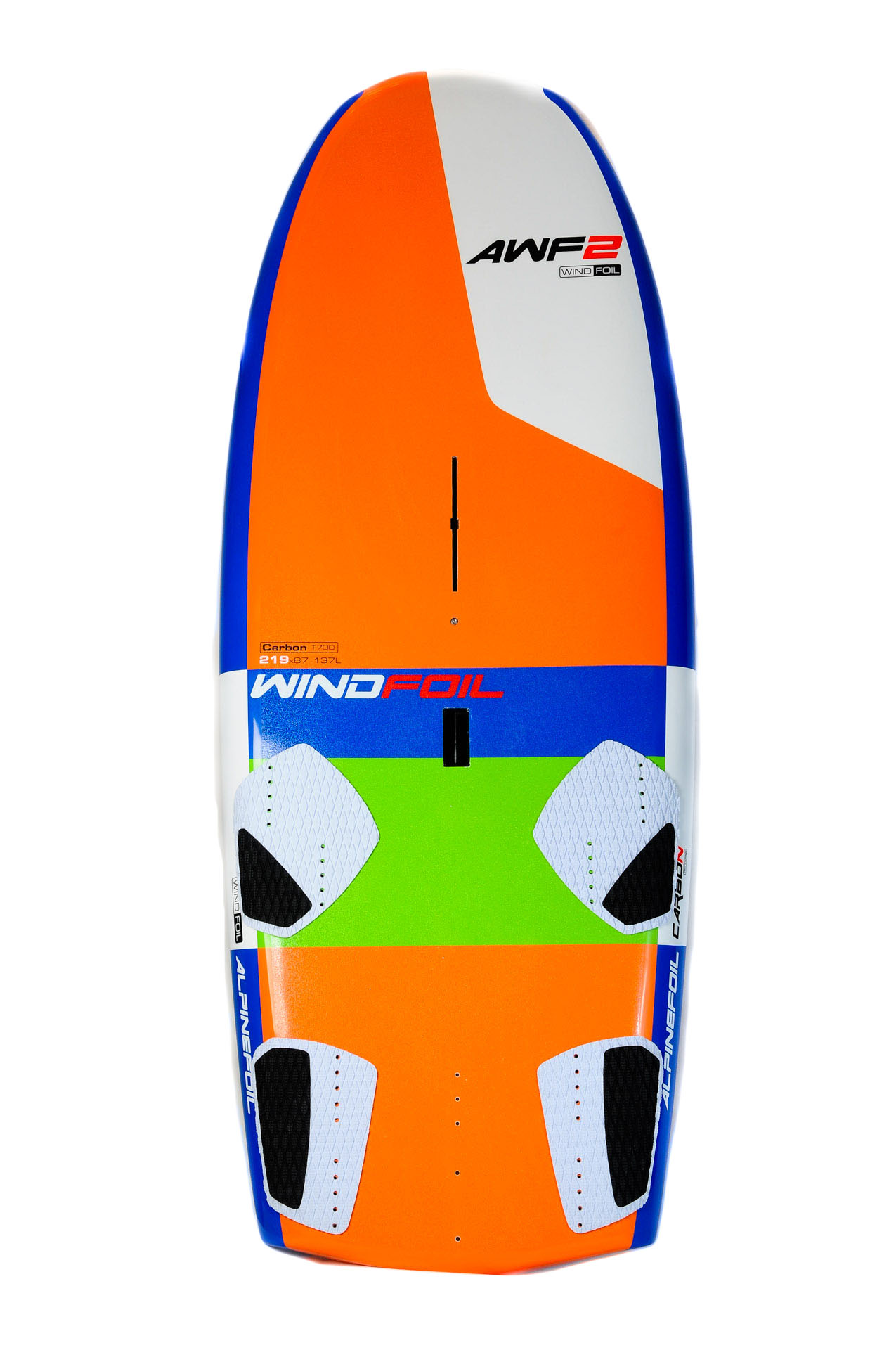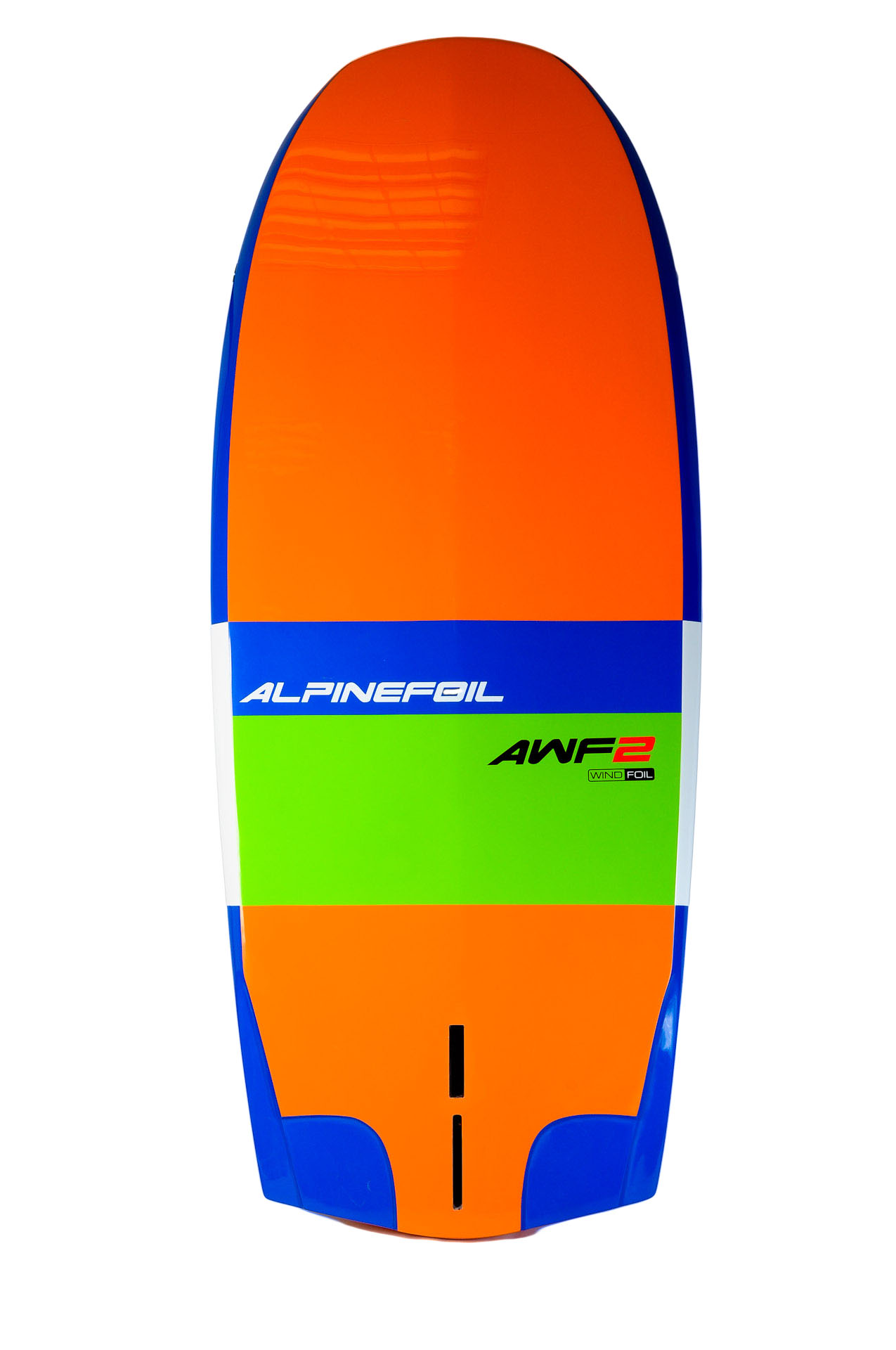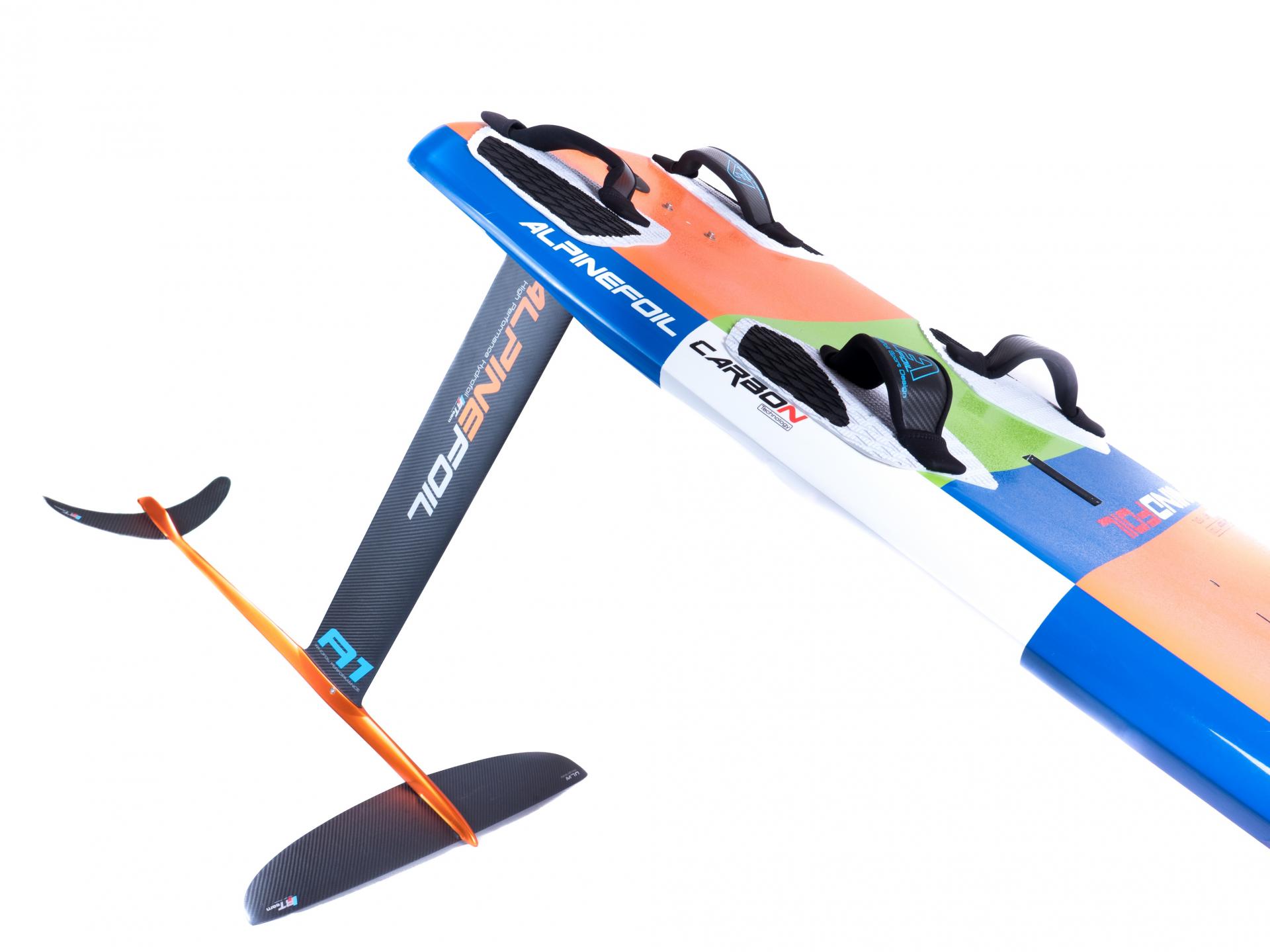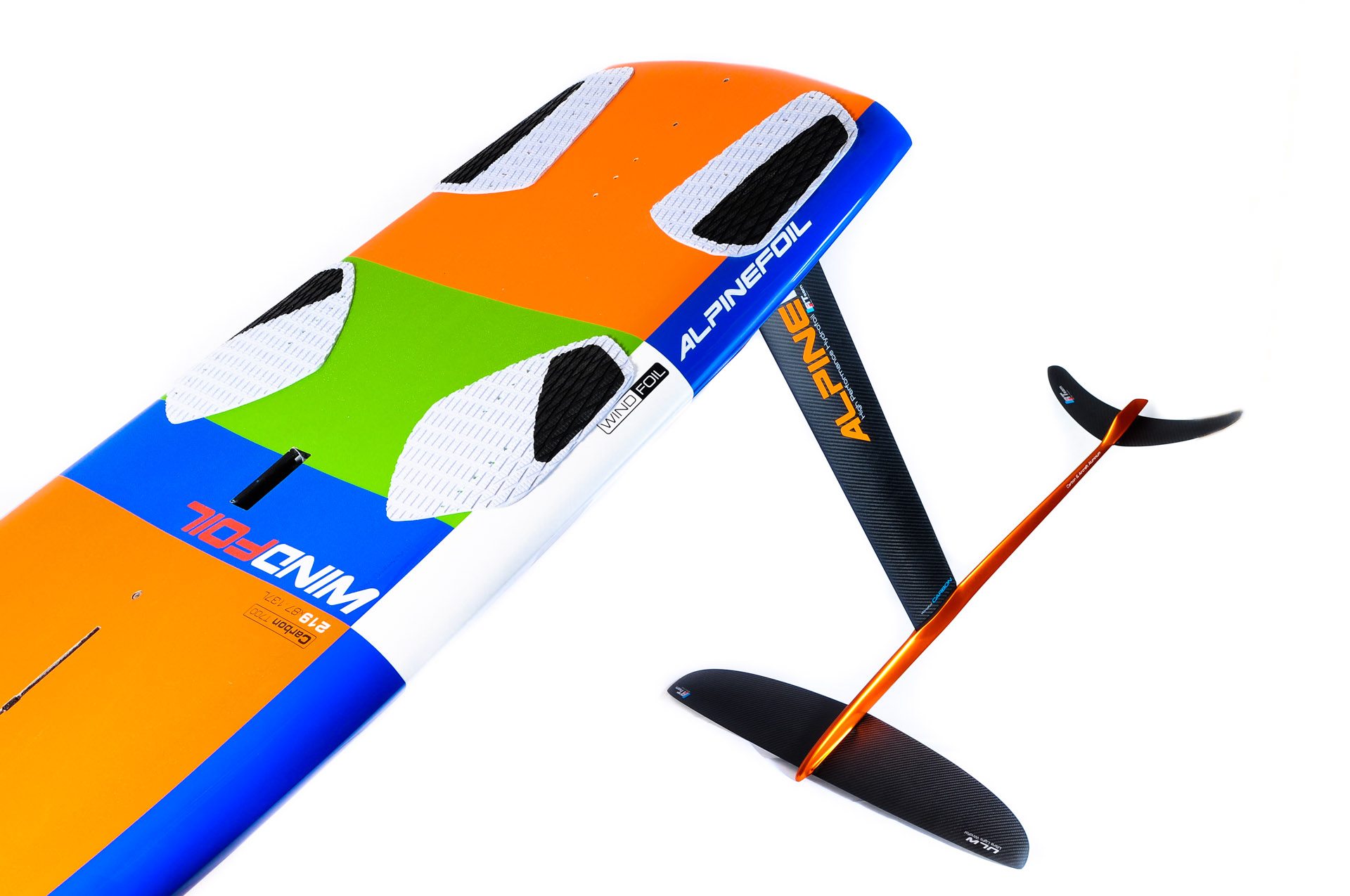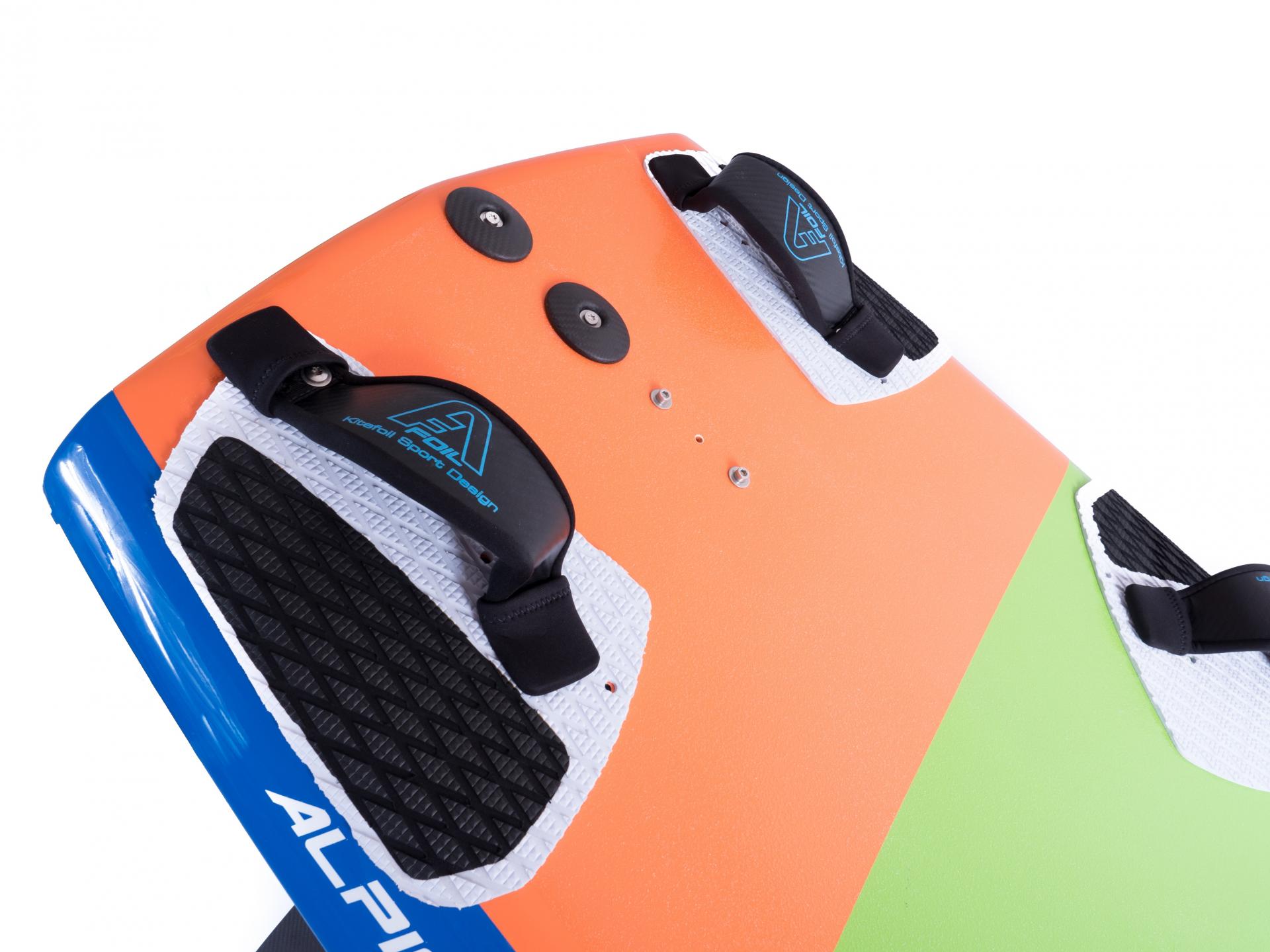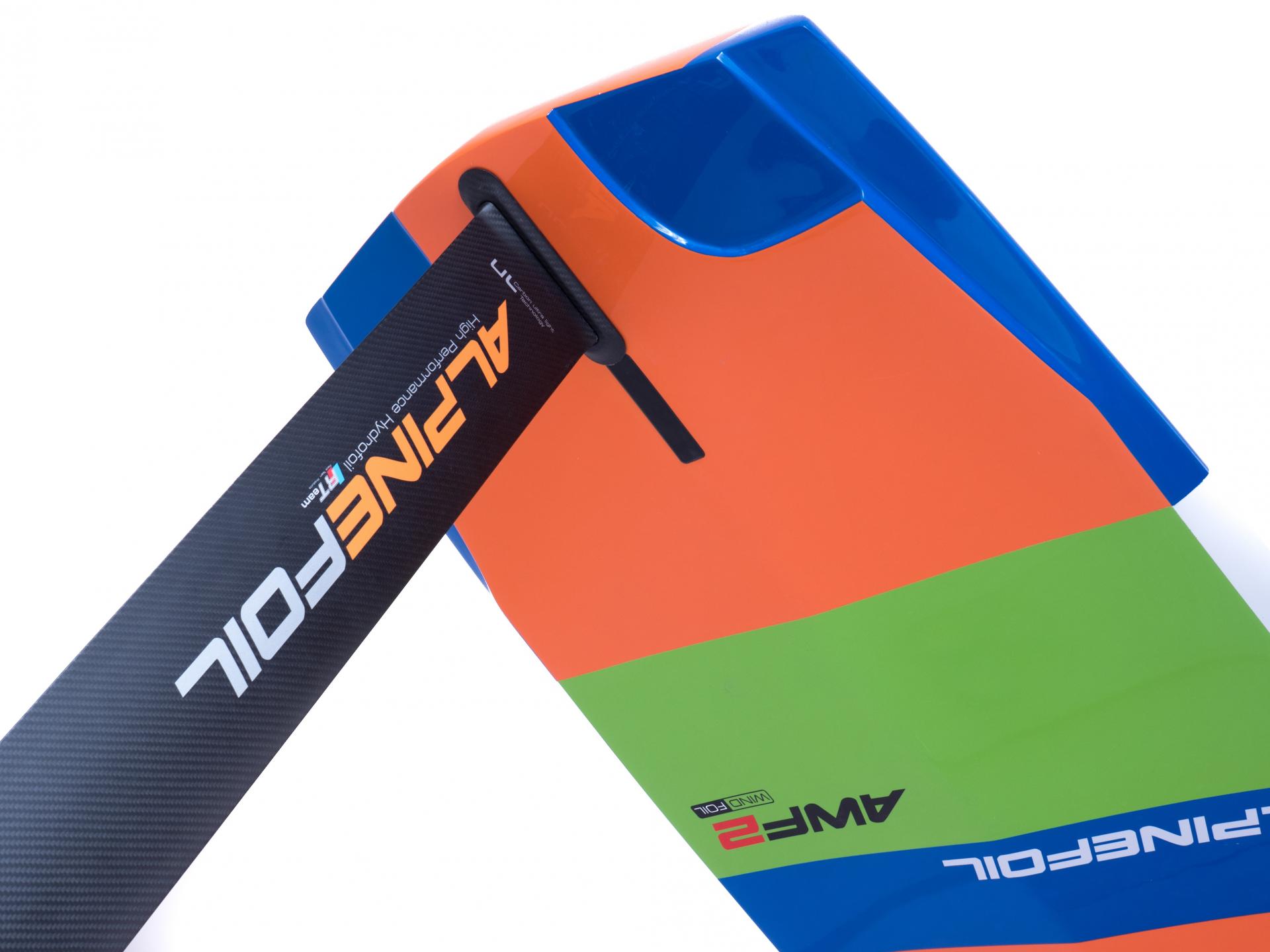 WindFoil Board AWF2 - Second Hand
The new windfoil board developped by AlpineFoil is suitable to a large range of users and conditions, from the begginer to the pro riders and from the ultra light wind to the strong wind ! The shape of the board has been done to offer a very good control while at the same time remaining very efficient.
Availability : In stock
1 399,00€ inc. tax
WindFoil board AWF2 219 x 87 - 137 litres
Price 1082.5 HT outside EU.
Program : Foil, Freeride. Level : Beginner to expert.
The new AWF2 is the dedicated windfoil board from AlpineFoil. This board has already convinced people who have been lucky to try it, by the confort, the accessibility and the incredible performance on the water. The 137 litres volume allow a very high control on the water and in the air. The shape offer a very good control of the lift and a unique confort which make this board a perfect tool for every riders.
The AWF2 is very tolerant during the landing on water or the small touch, and take off very easily and fast thanks to the double concave. The footstraps position have been realign closer to the center of the board to give more maniability. The homogenous distribution of the volume give a perfect balance in the air and a very good glide for the acceleration on water.
AlpineFoil has reinforced the AWF2 in order to be one of the strongest board on the market.