Kitefoil AlpineFoil 5.0 Full Carbon GLOSS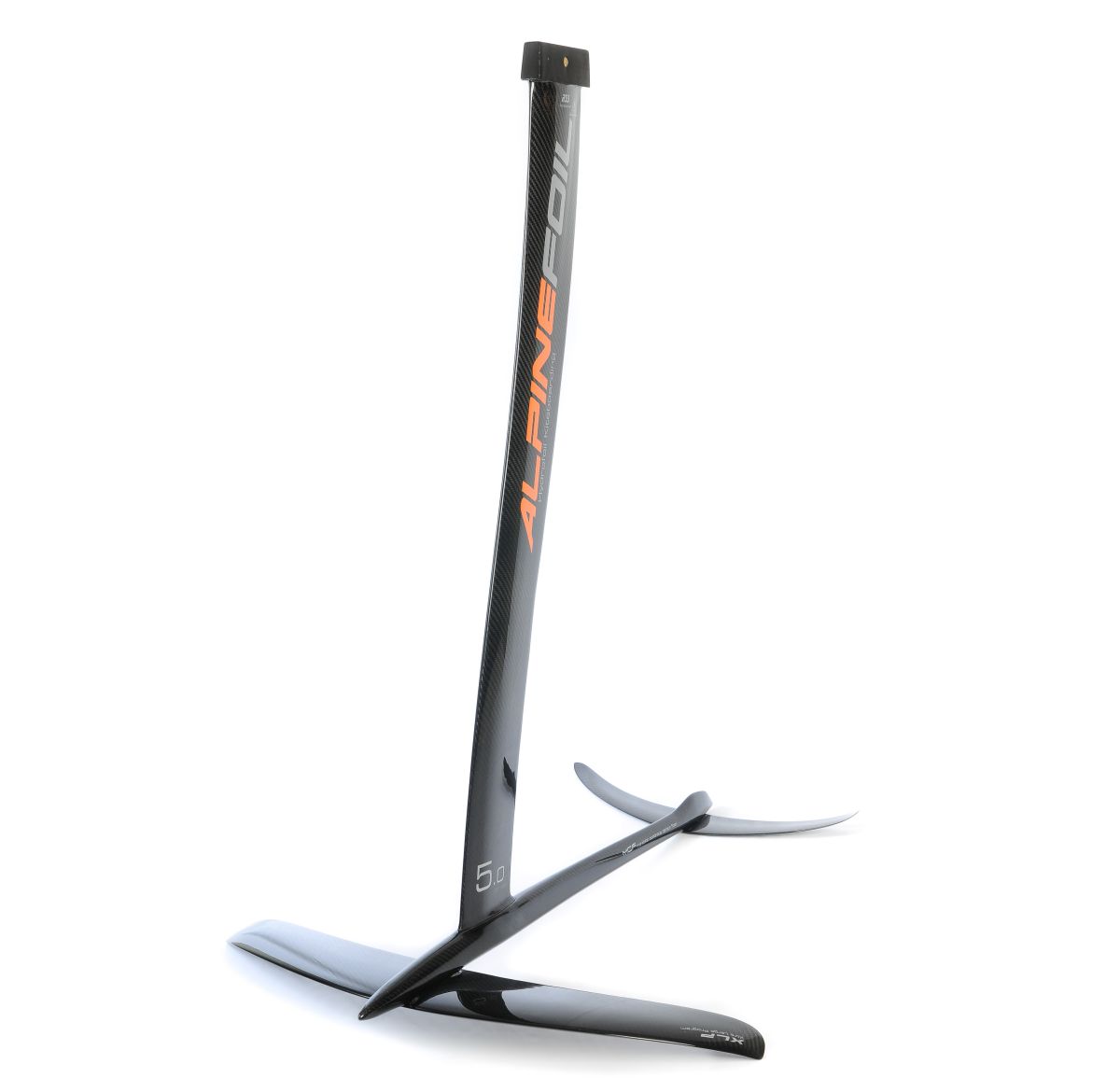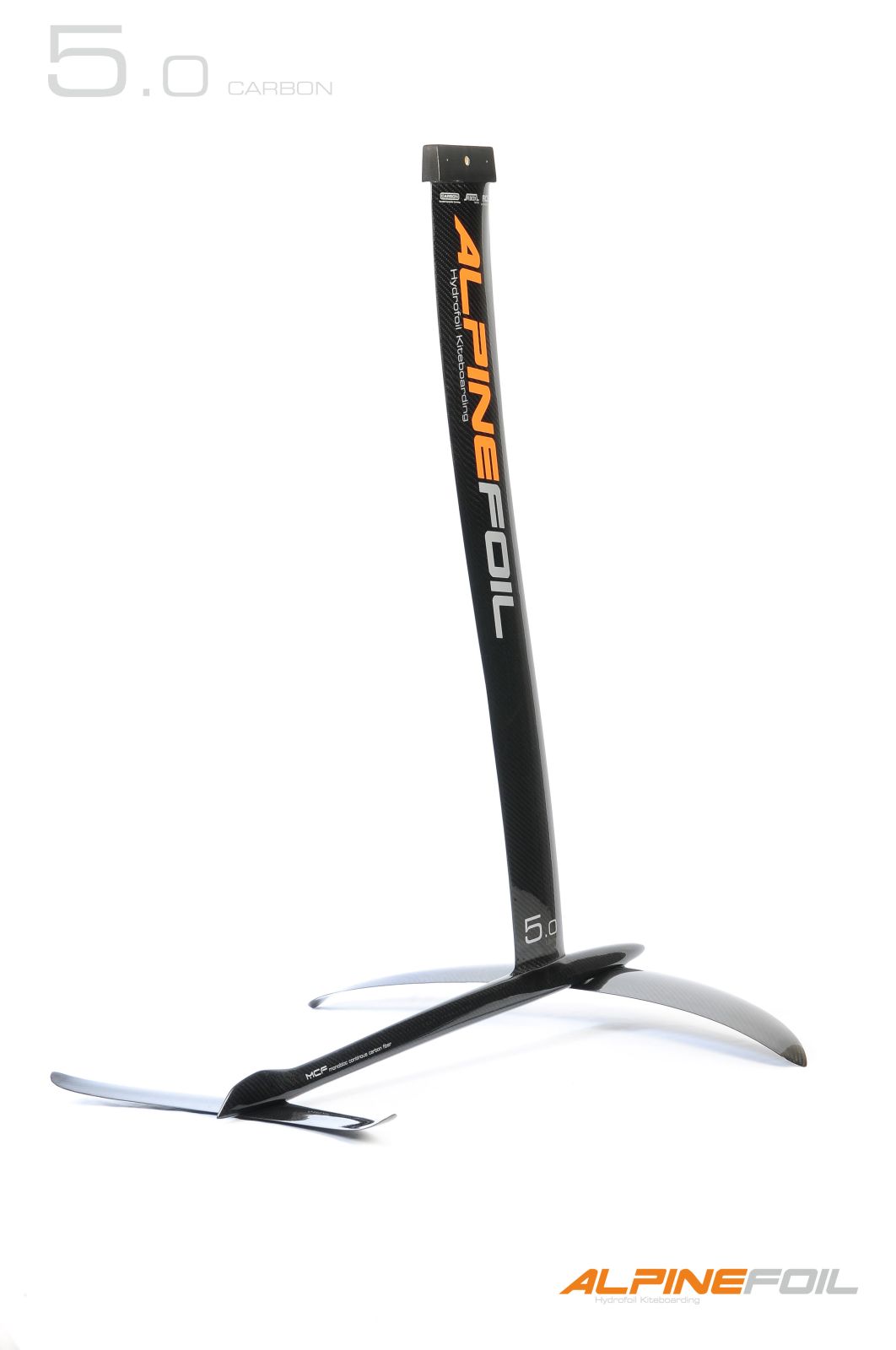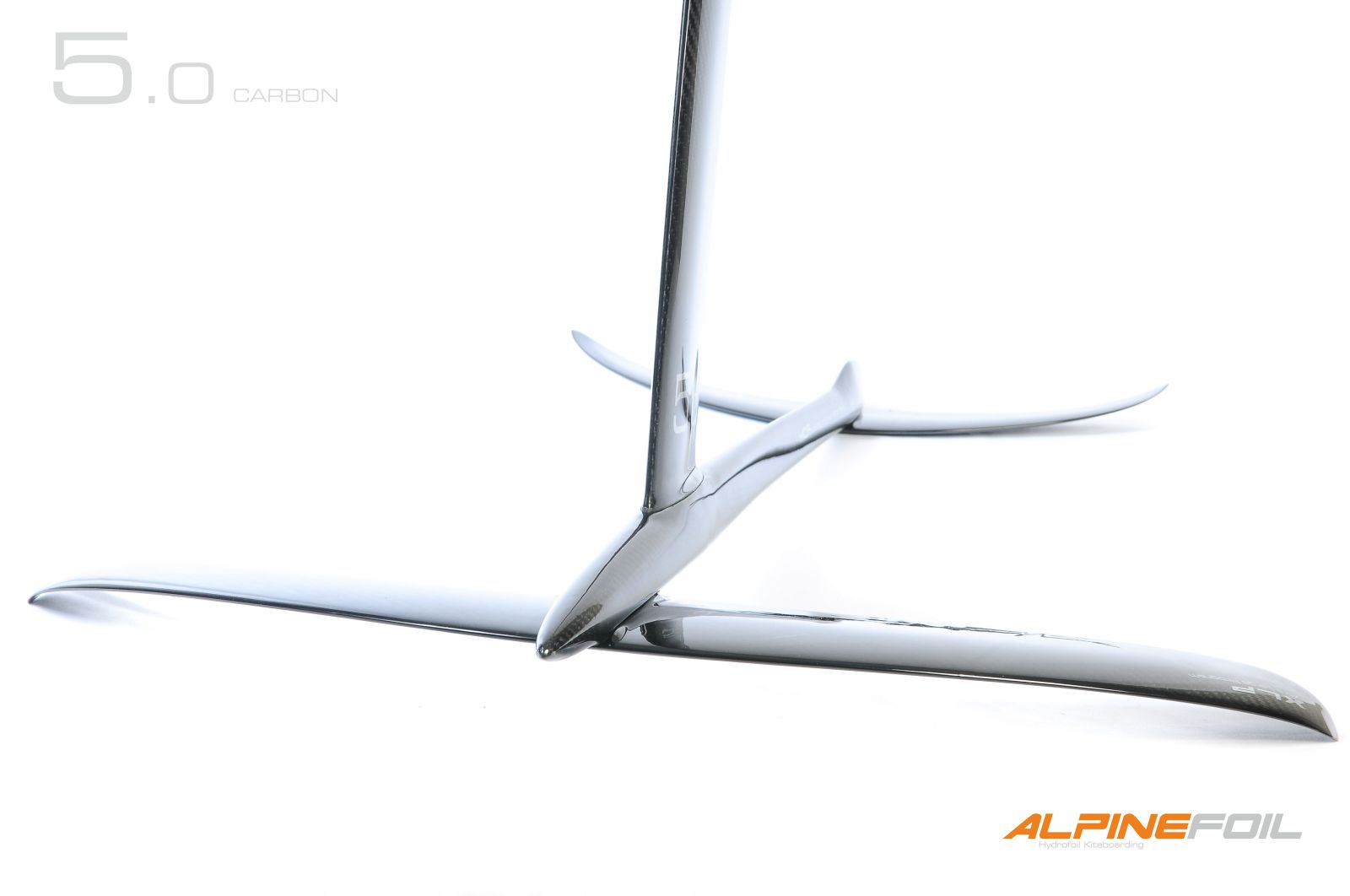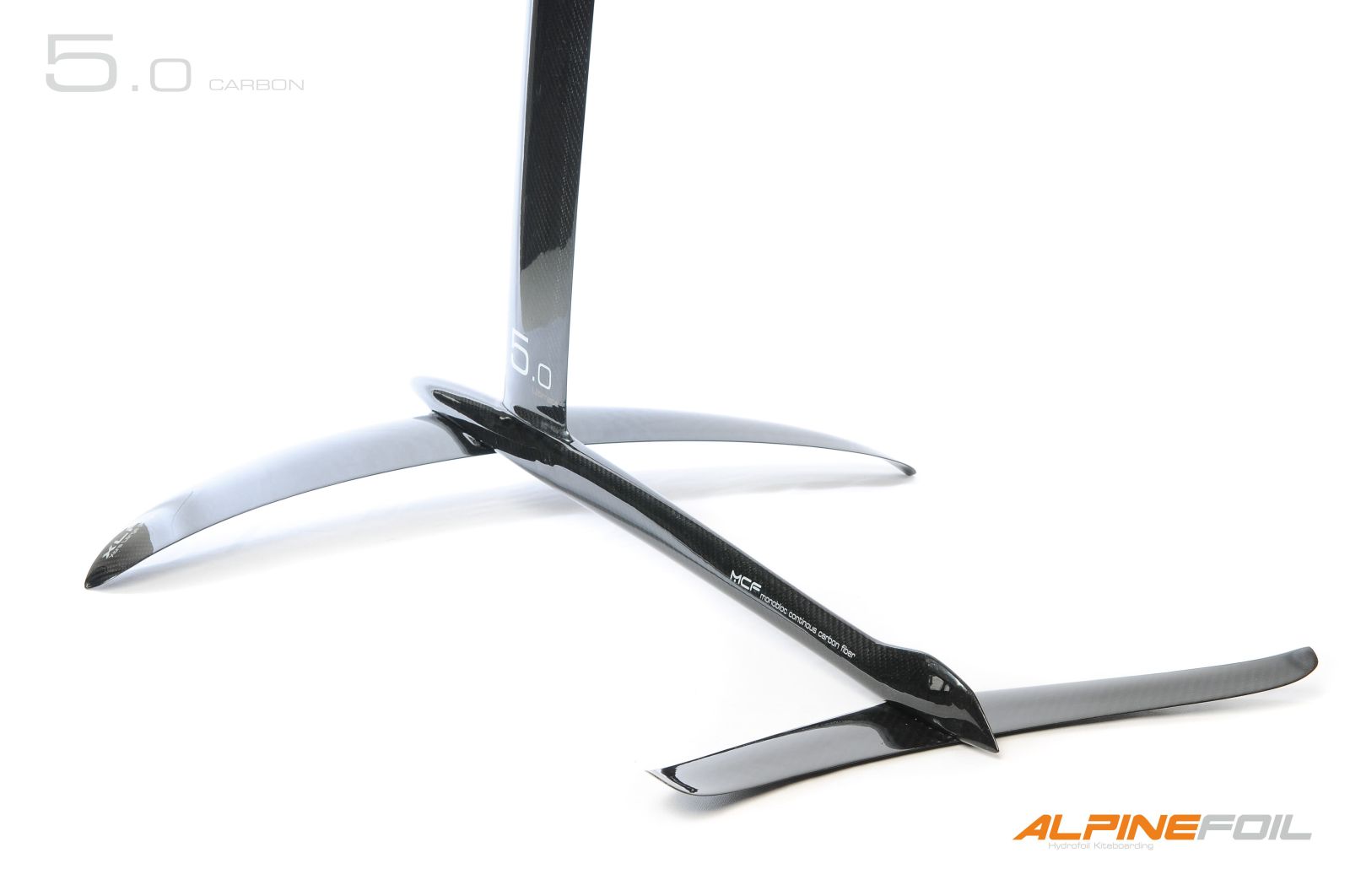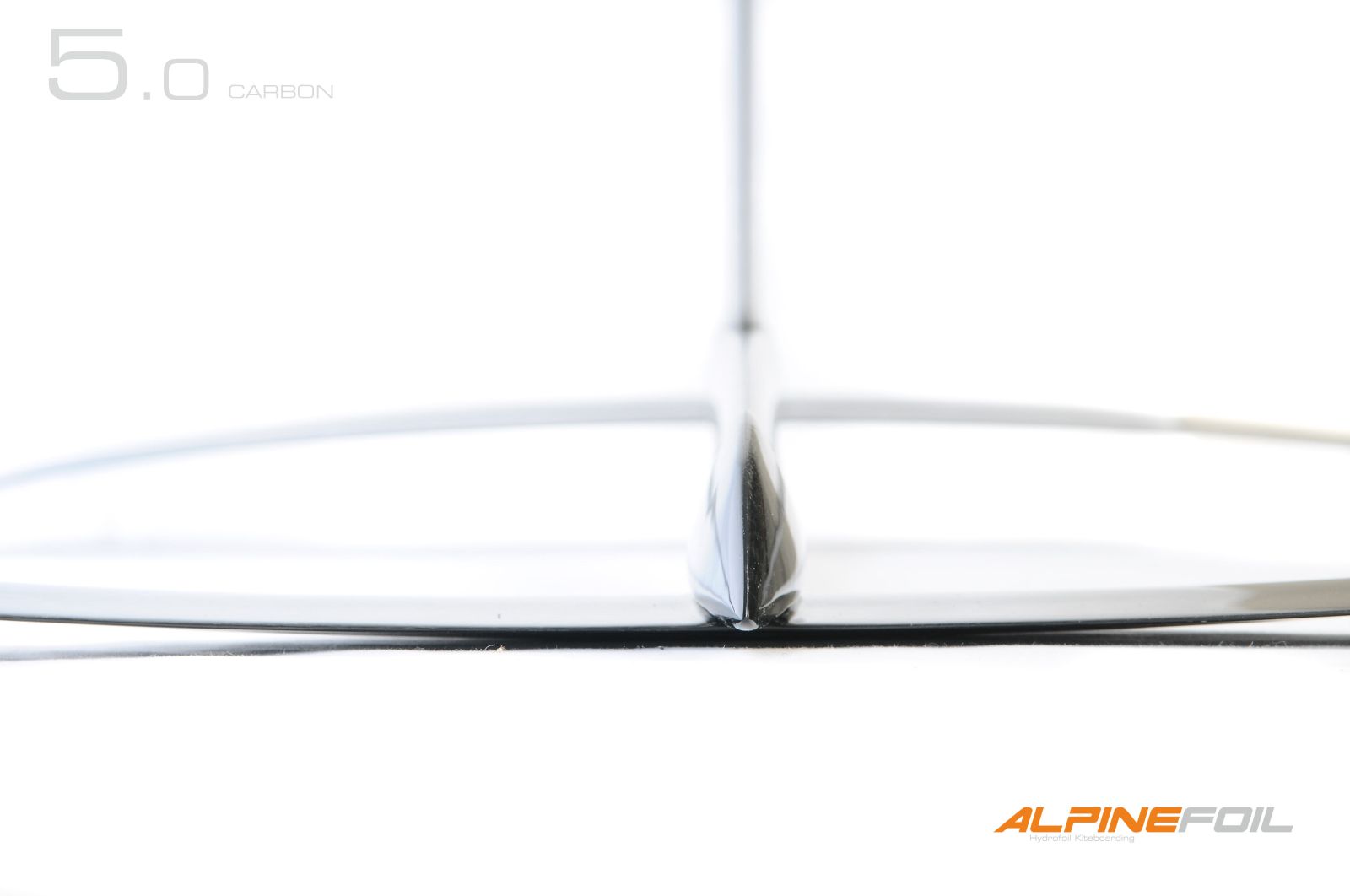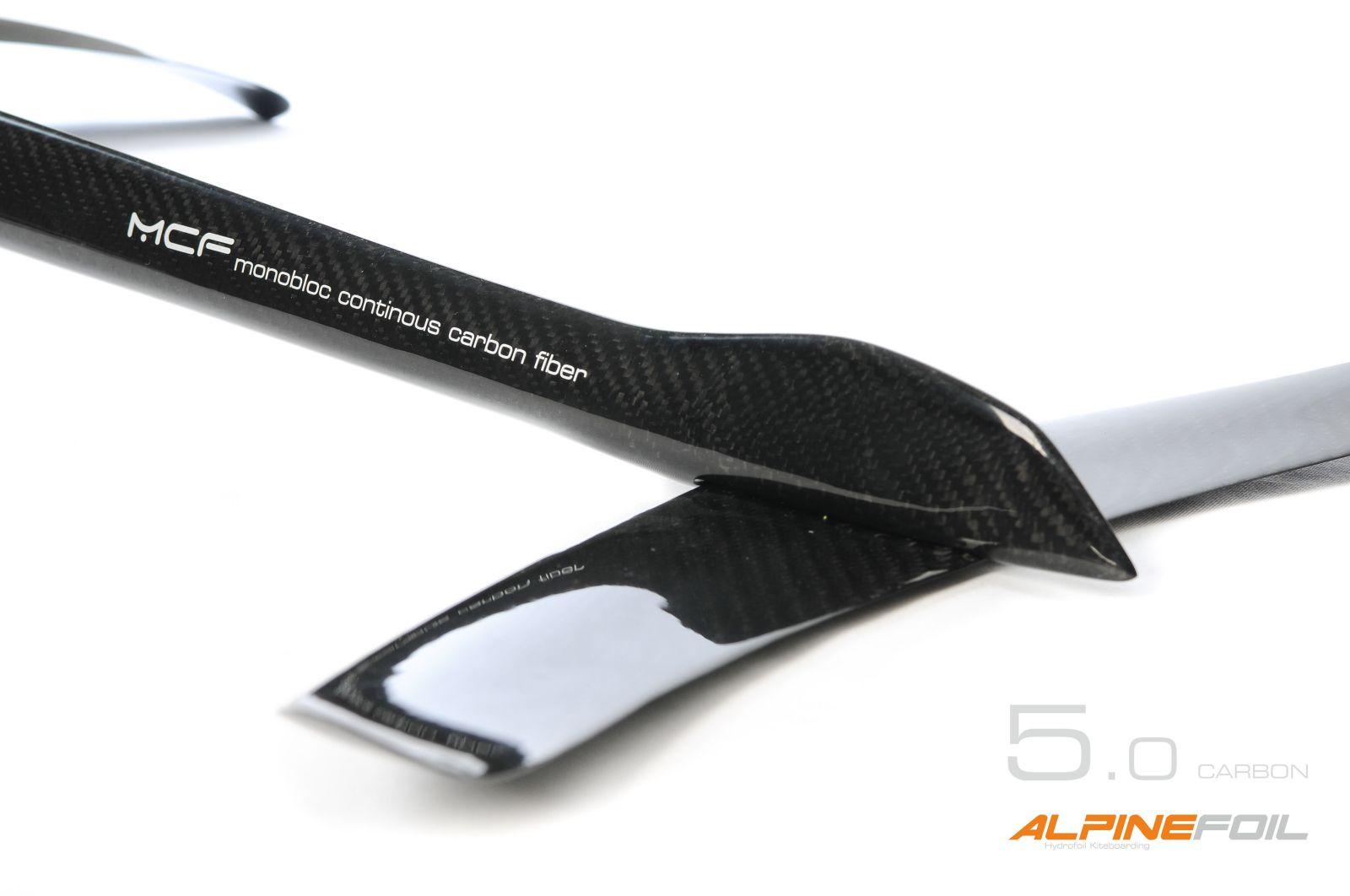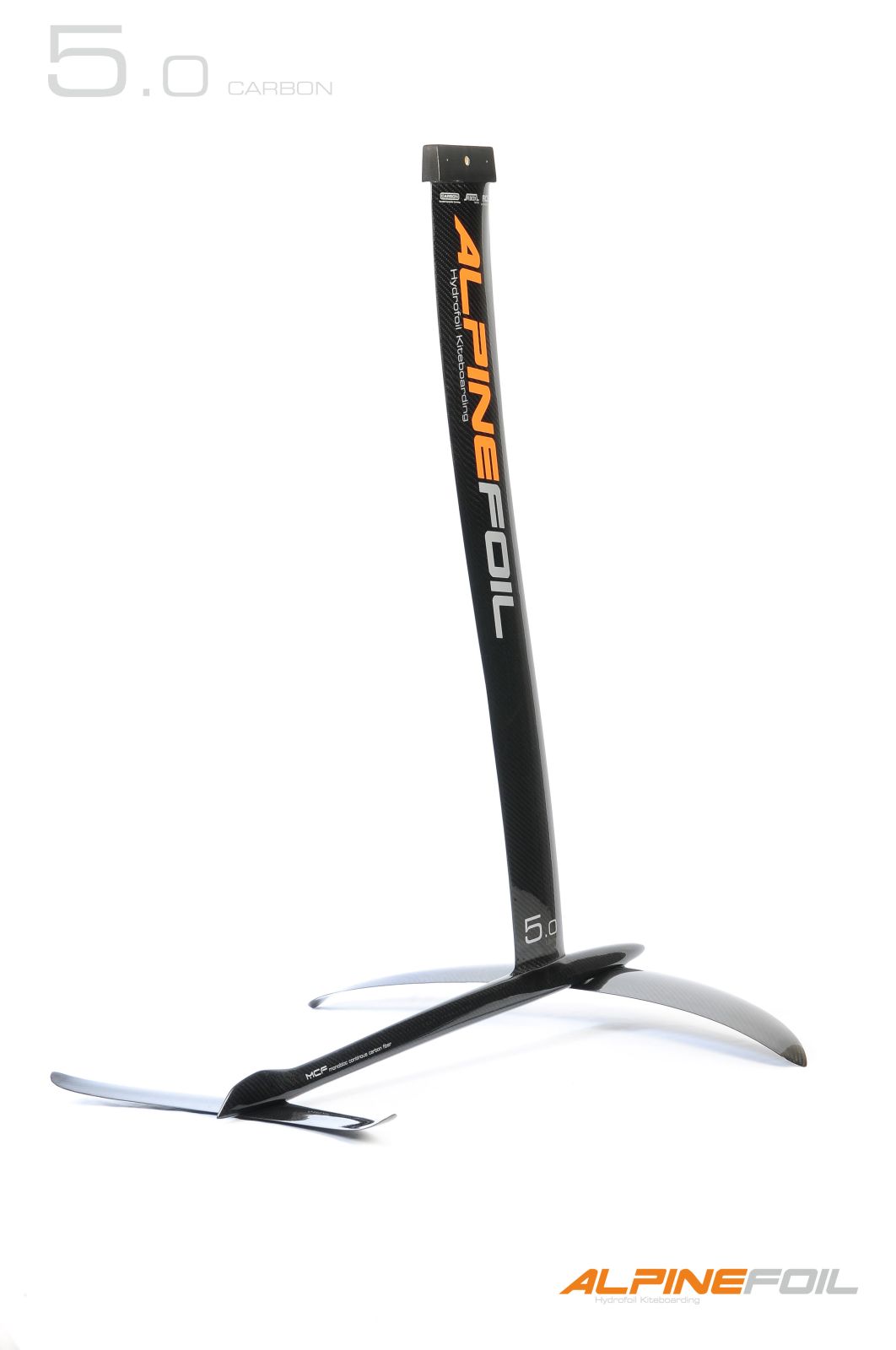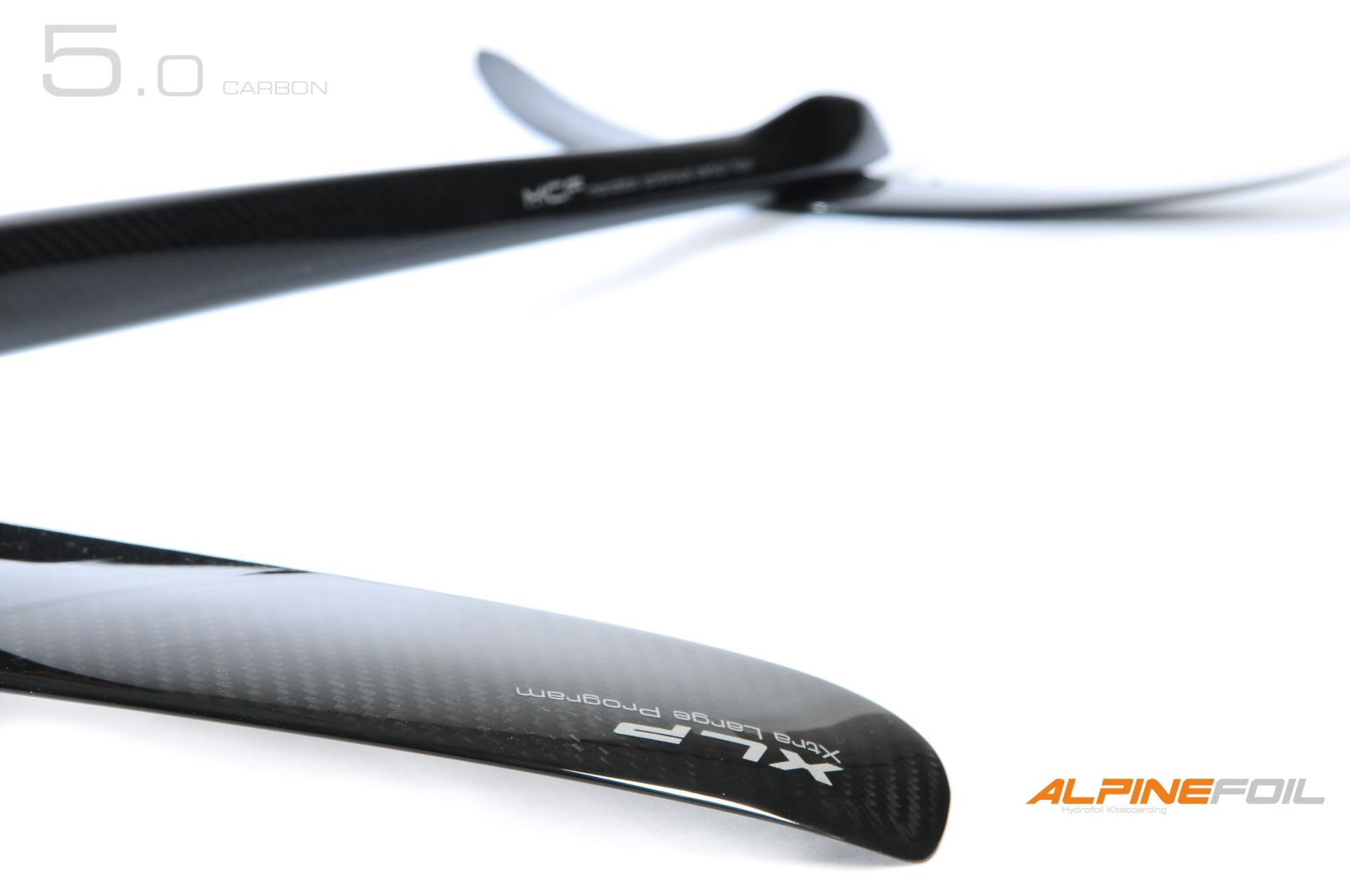 Polished carbon finish (instead of standard matte finish)
Price 1665.83 € exVAT outside EU.

Beginner to competitor.
Wing XLP2, Stabilizer , 97 cm Mast ,fuselage, mounting screw inox A4
Entirely knockdown. Matte finishing. New mast with "S" shape ( ACS Anticavity System technology to reduce cavitation problem) with rope more large, a thinner profil to have better flow and more rigidity.
New fuselage with new geometry to have a perfect curve, a better mildness and better maniability with exceptionnal stability and accessibility which made the world success of Alpinefoil products. All this technology are manufactured according to MCF technology developped by Alpinefoil, building technology by filament winding, the guarantee of exceptionnal rigidity of foil and for complete control and improved performance.
This new foil was created according to a experience of 10 years in foil manufacturing and relies on technologies and Alpinefoil patents developped during severals years (MCF Monobloc Continuous Carbon Fiber, ACS Anti Cavity System, RSS Reflex Stability System...).
Its 4 inserts in a staggered configuration guarantee a perfect rigidity of wing mounting and allows Alpinefoil 5.0 Full Carbon totaly compatible with all Alpinefoil wings.

Which AlpineFoil foil to buy ? How to choose your foil according to your level : beginner, confirmed, expert ? How much is it ? New or secondhand ? Contact us here.
For more information, consult our dedicated 5.0 Full Carbon Kitefoil page here.
Kitefoil AlpineFoil 5.0 Full Carbon GLOSS
kitefoil AlpineFoil 5.0 Full Carbon Gloss KF-Box double nuts insert - Polished carbon finish (instead of standard matte finish) 1999 € TTC (with VAT)
Recommended
Our competition-bred race wing - latest generation sharklets - Very high speed. Suitable for medium to very strong wind 599 € TTC ( with VAT )

599,00€ inc. tax

PACK Torx mounting key + marine grease TefGel TIKAL - 10g tube

33,30€ 26,80€ inc. tax

Wing carbon Wave - Programme : Vague, Carving, Tack, Low Speed. Finition Gloss varnish

569,00€ inc. tax

Flush-mount carbon F-Box insert, for converting your existing kitesurf board to KF-Box mount Female KF-Box housing, for building into a board. 99 € TTC (with VAT)

99,00€ inc. tax

Special price with the purchase of your kitefoil Alpinefoil. (see product for more details)

489,00€ 389,00€ inc. tax

Special price with the purchase of your kitefoil AlpineFoil (see product for more details)

525,00€ 459,00€ inc. tax

Spécial price with the purchase of your kitefoil Alpinefoil (see product for more details)

549,00€ 489,00€ inc. tax