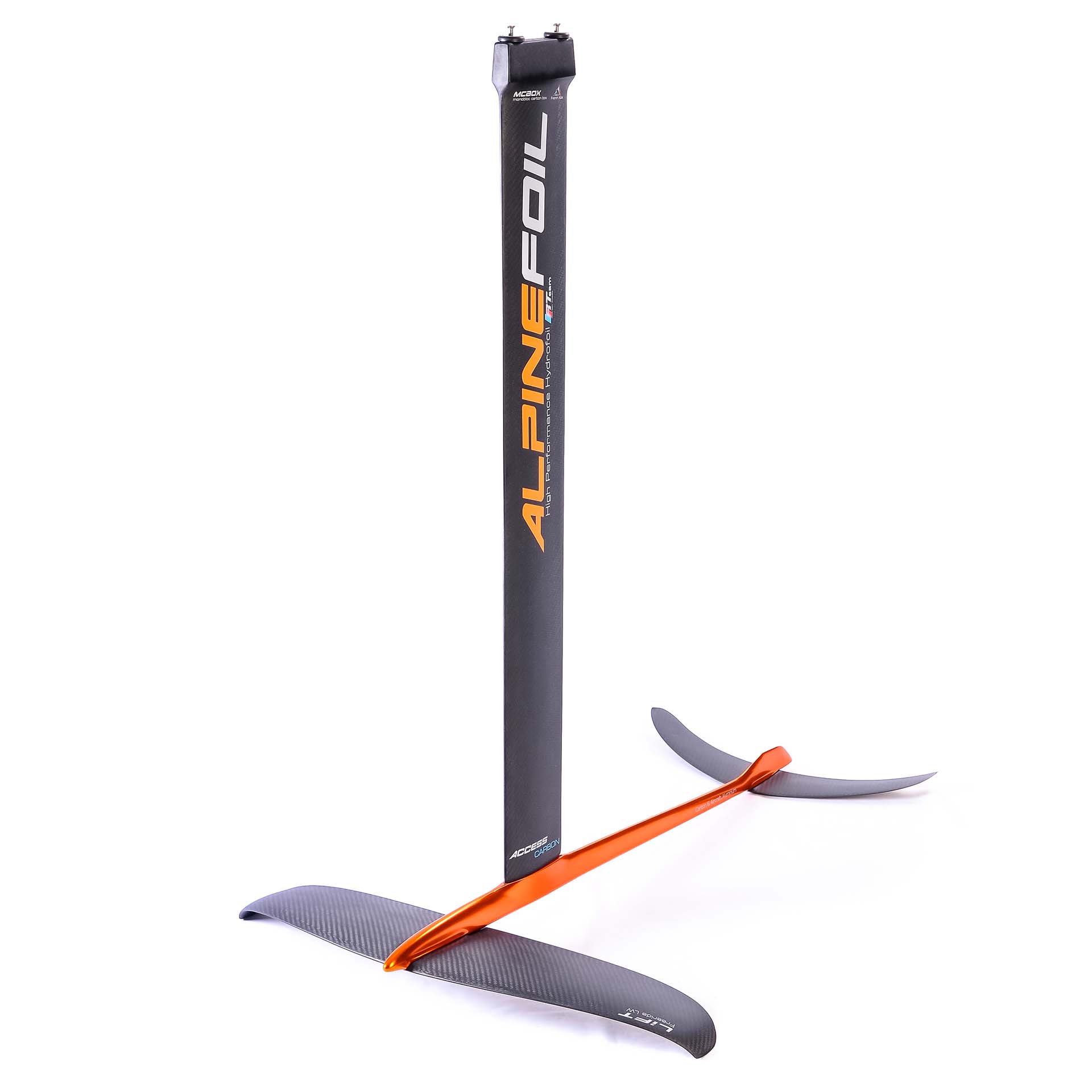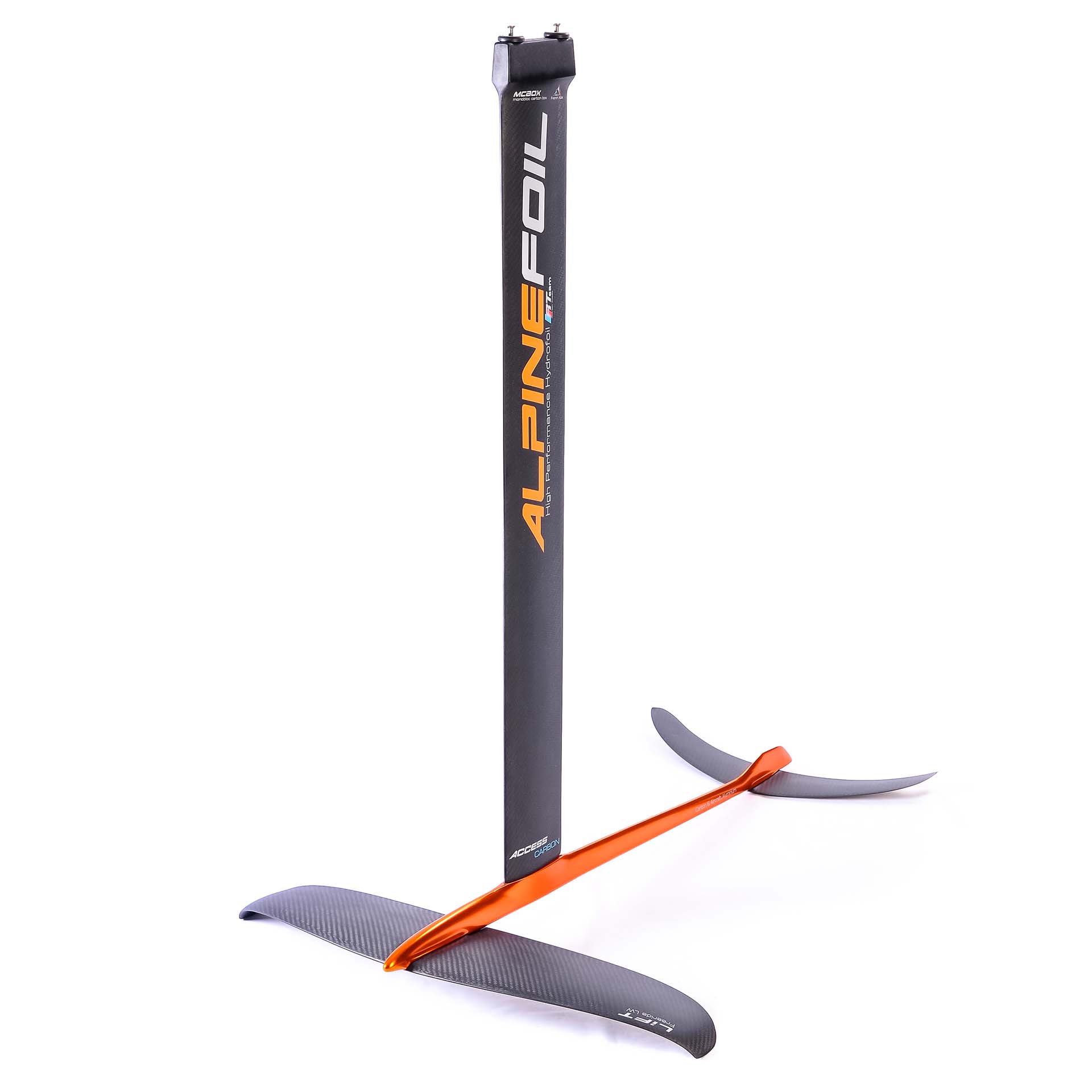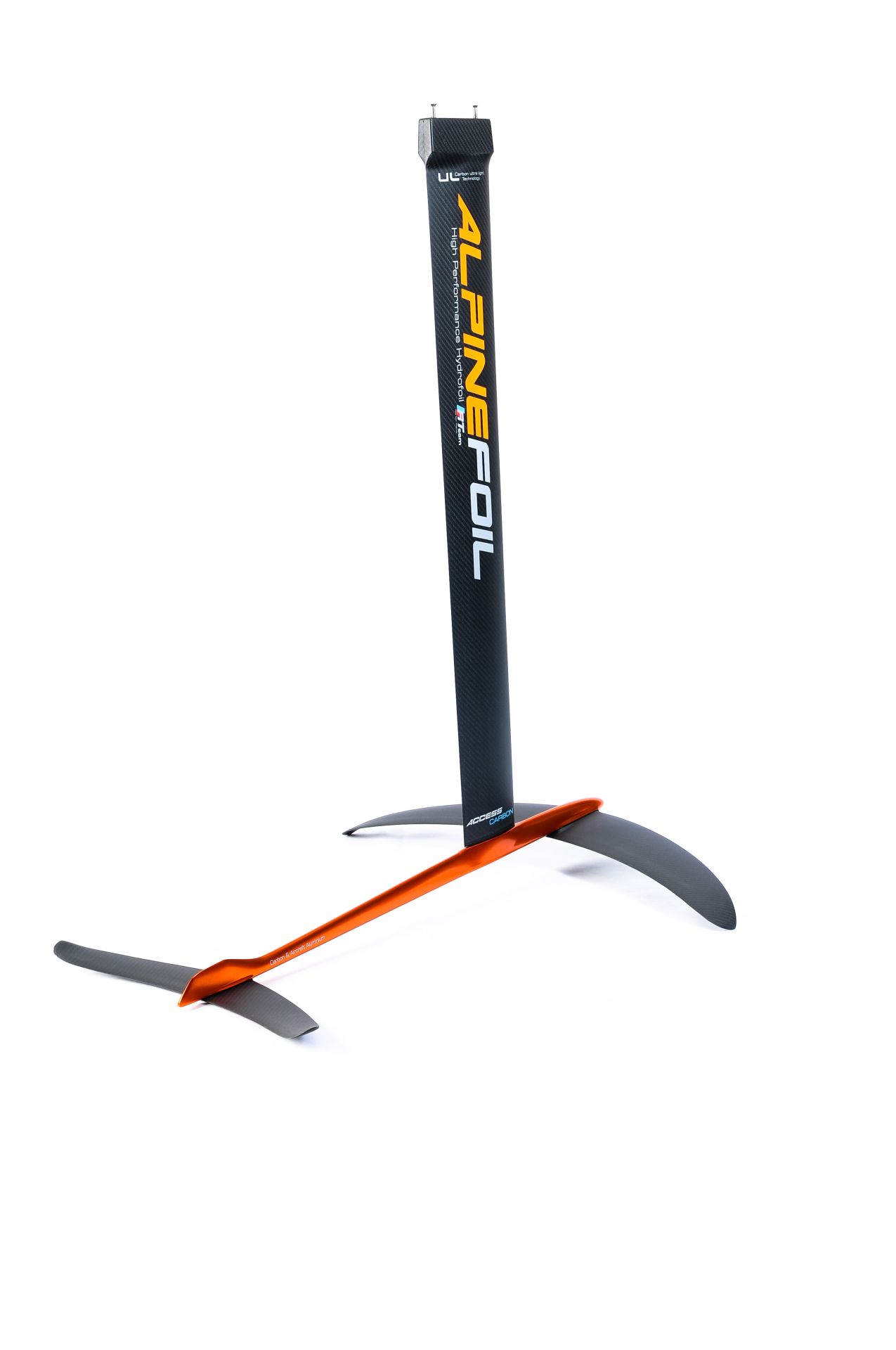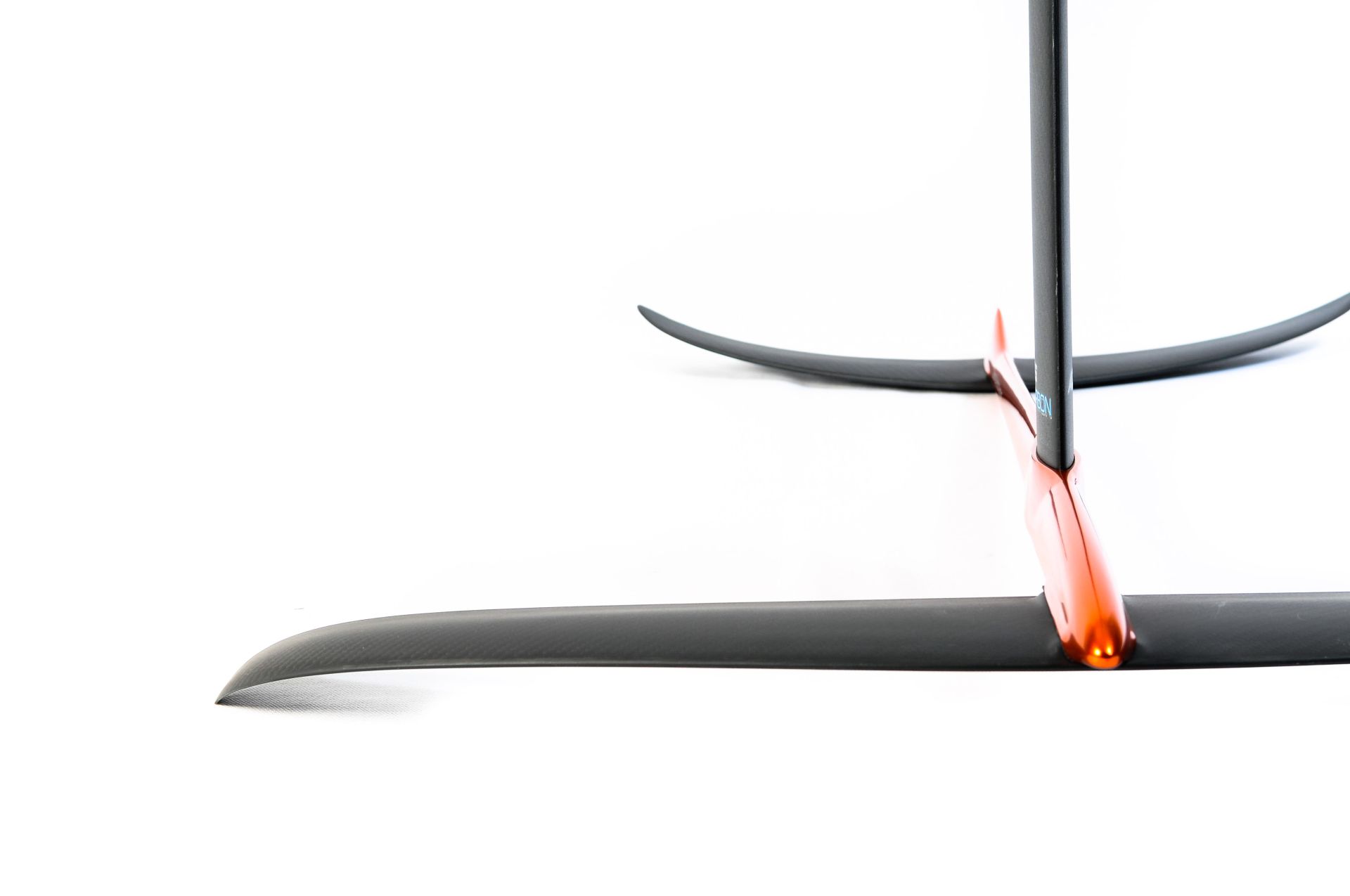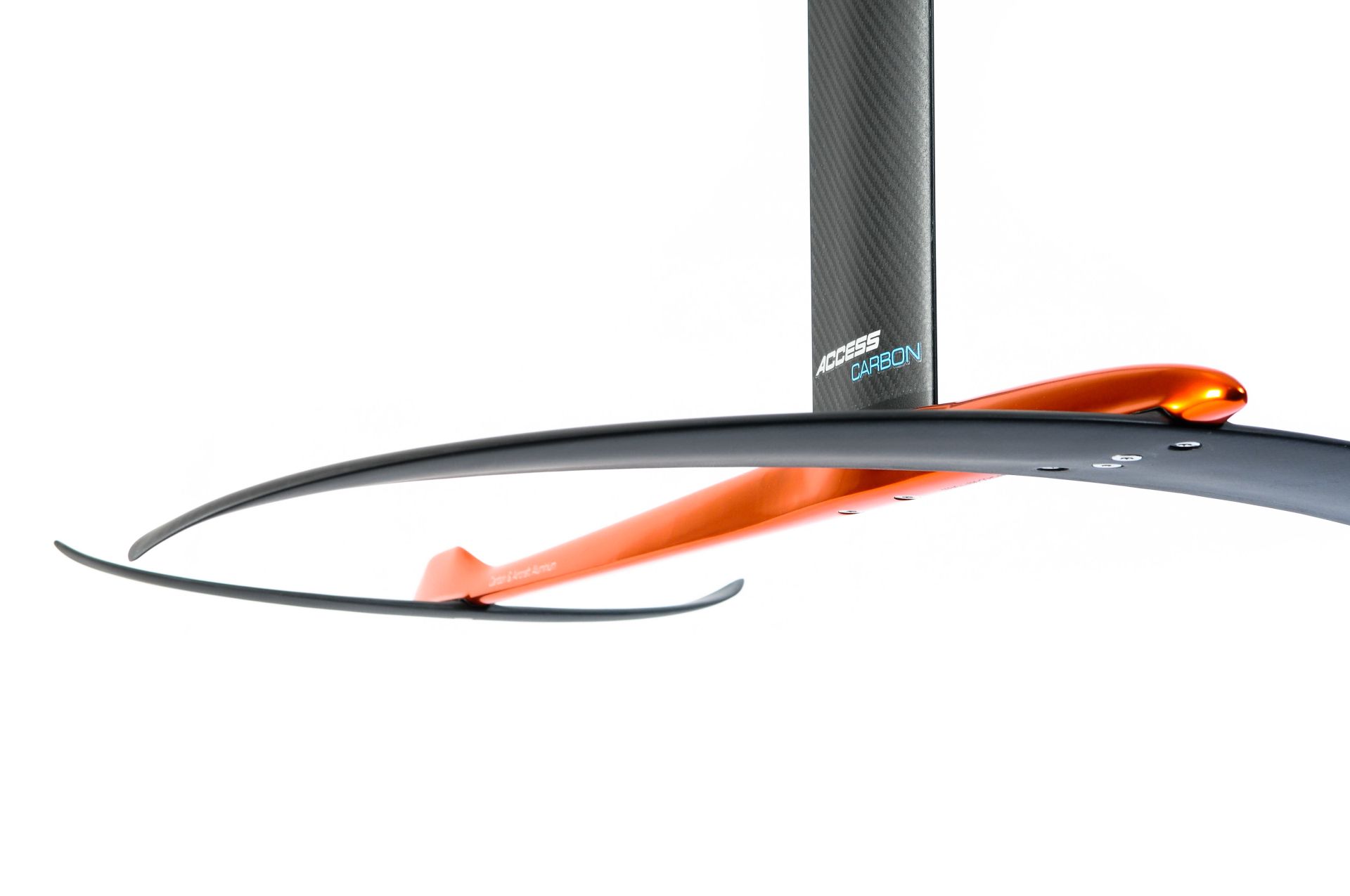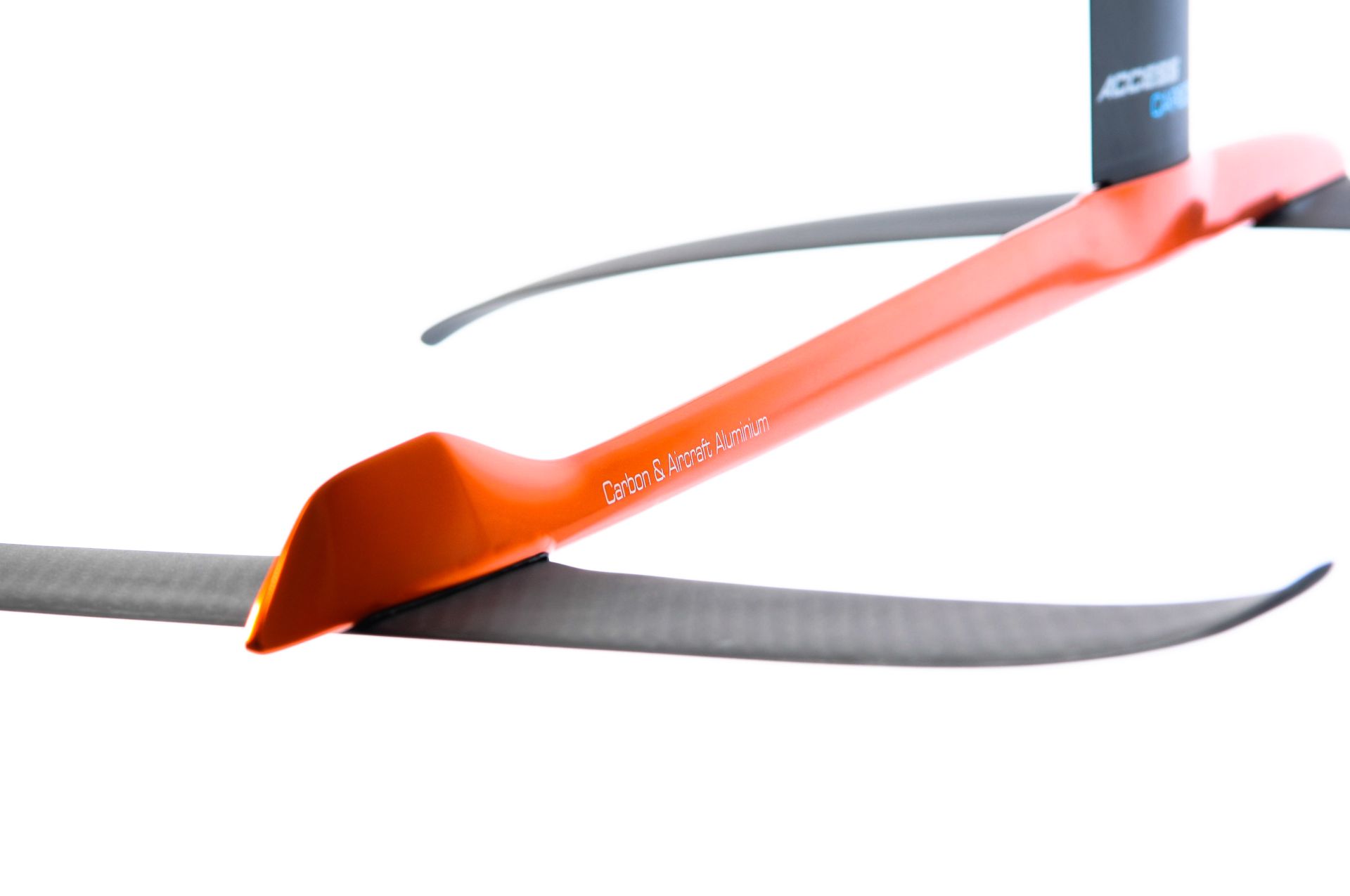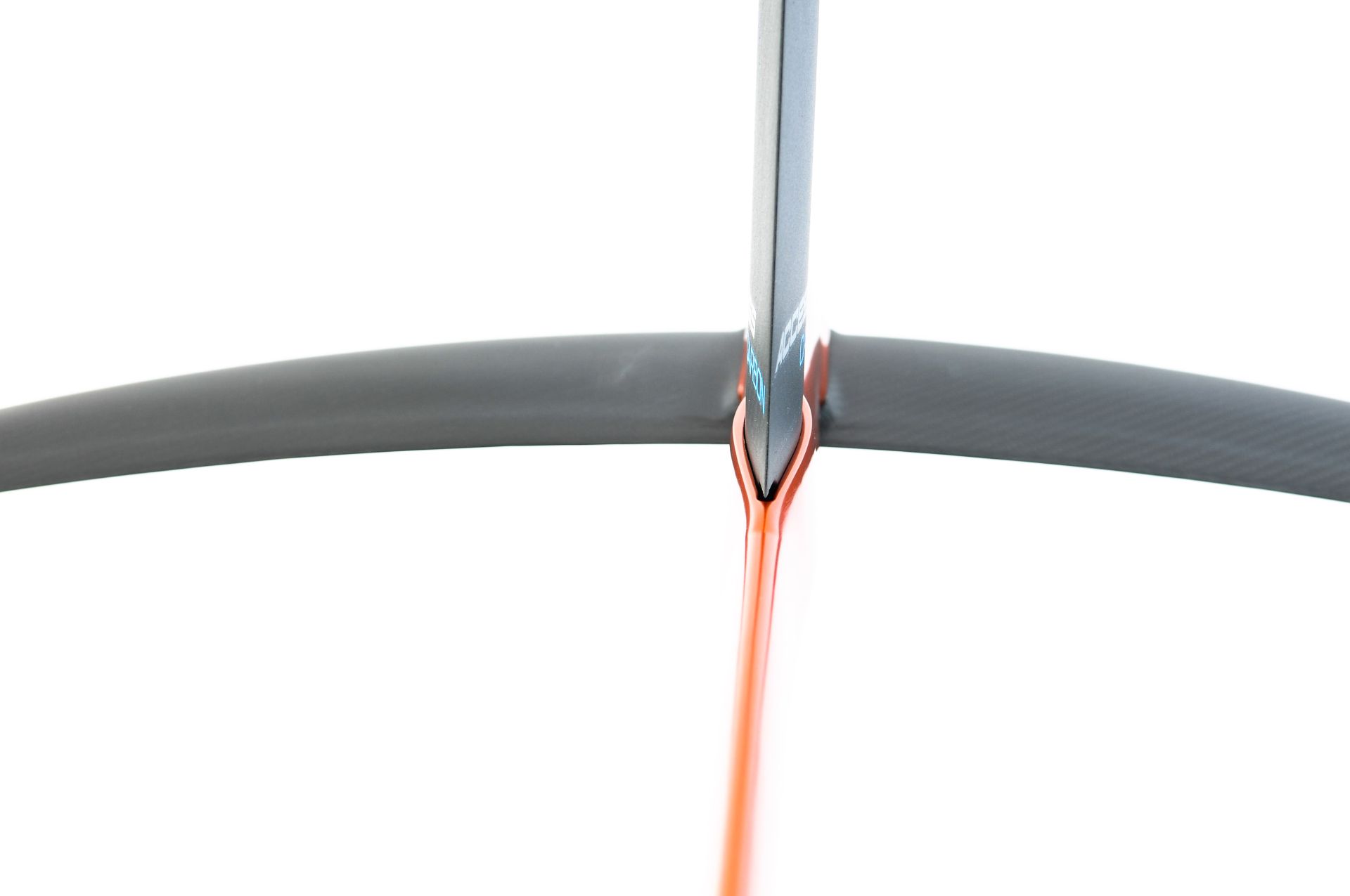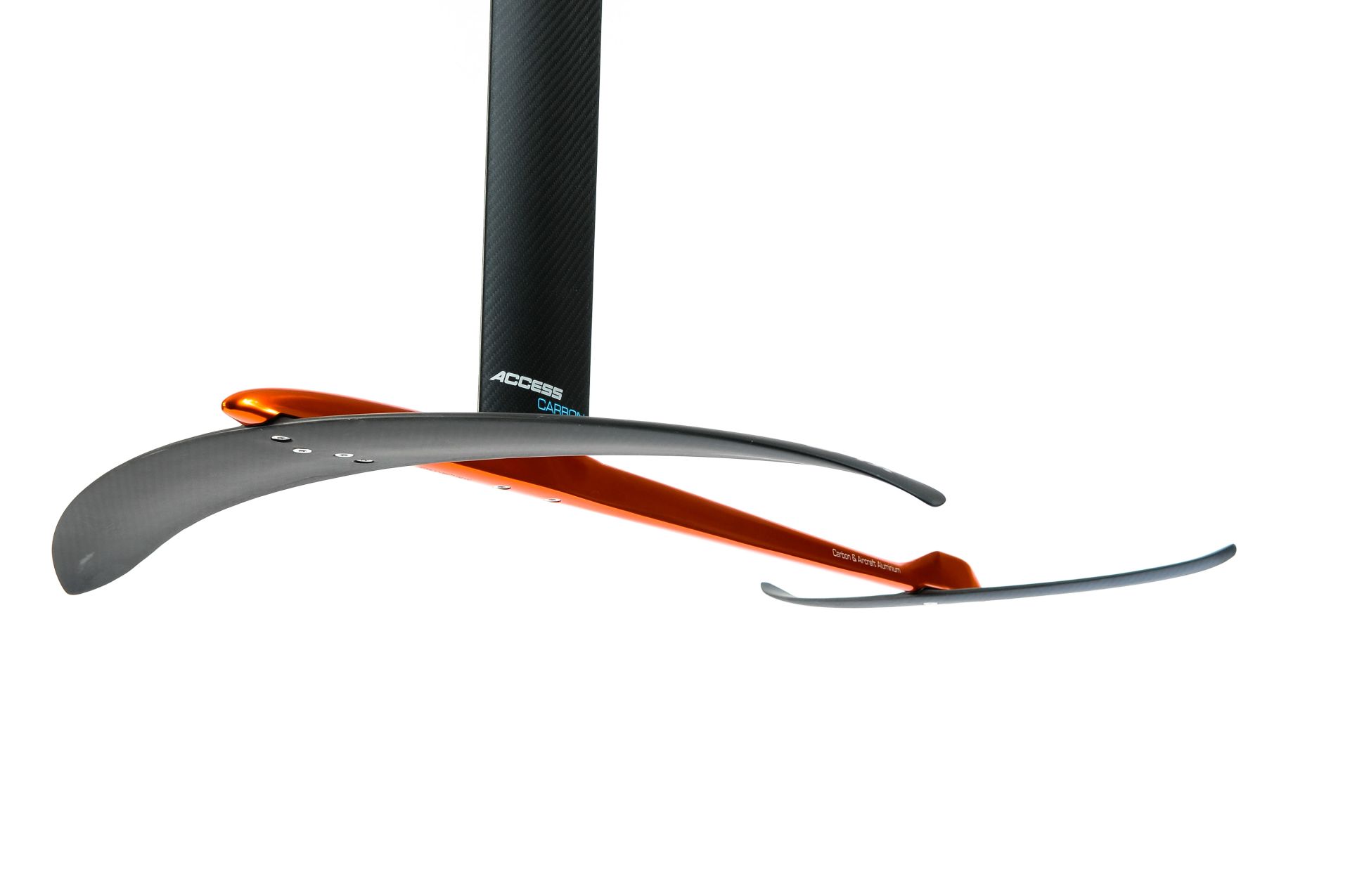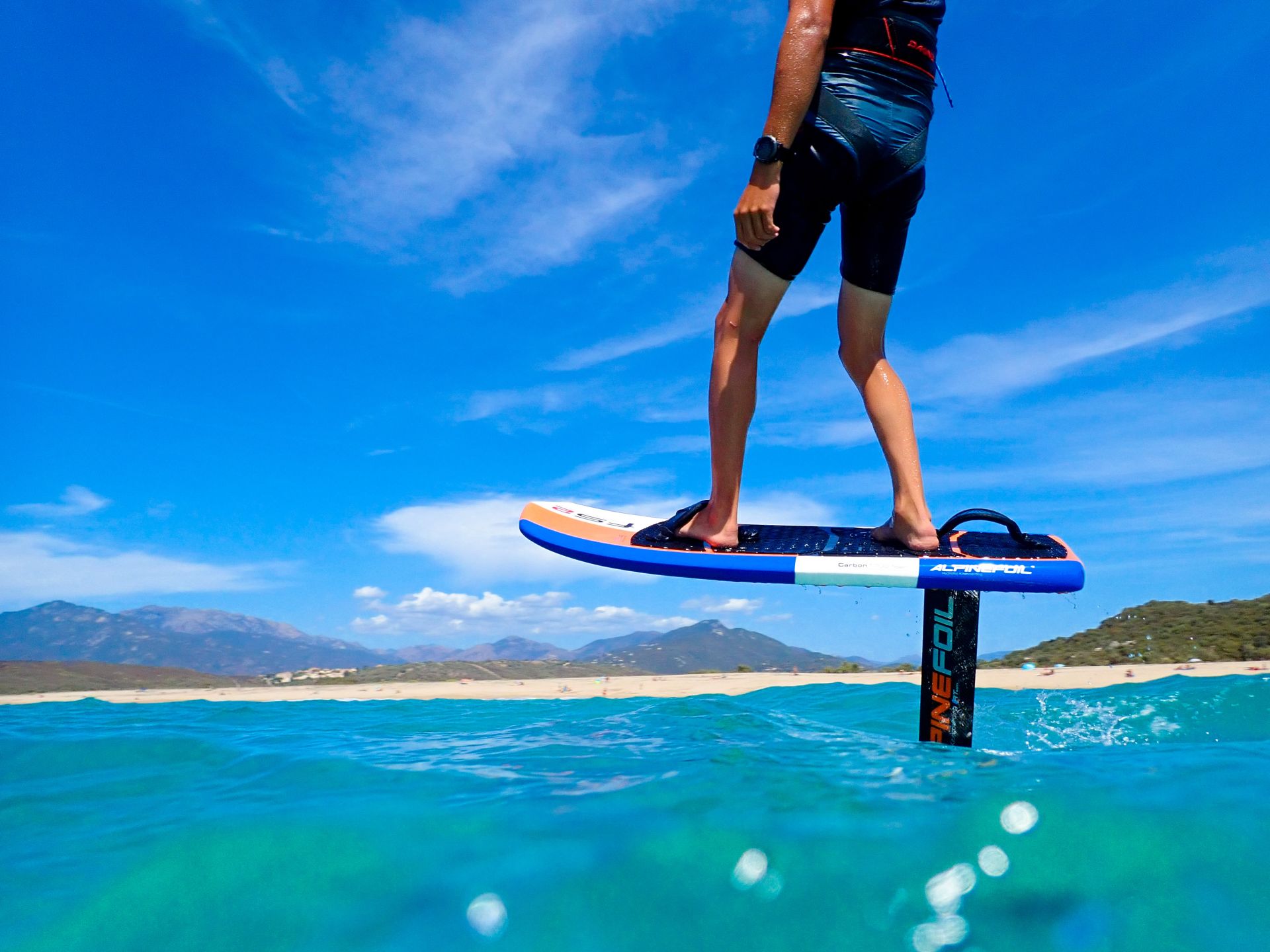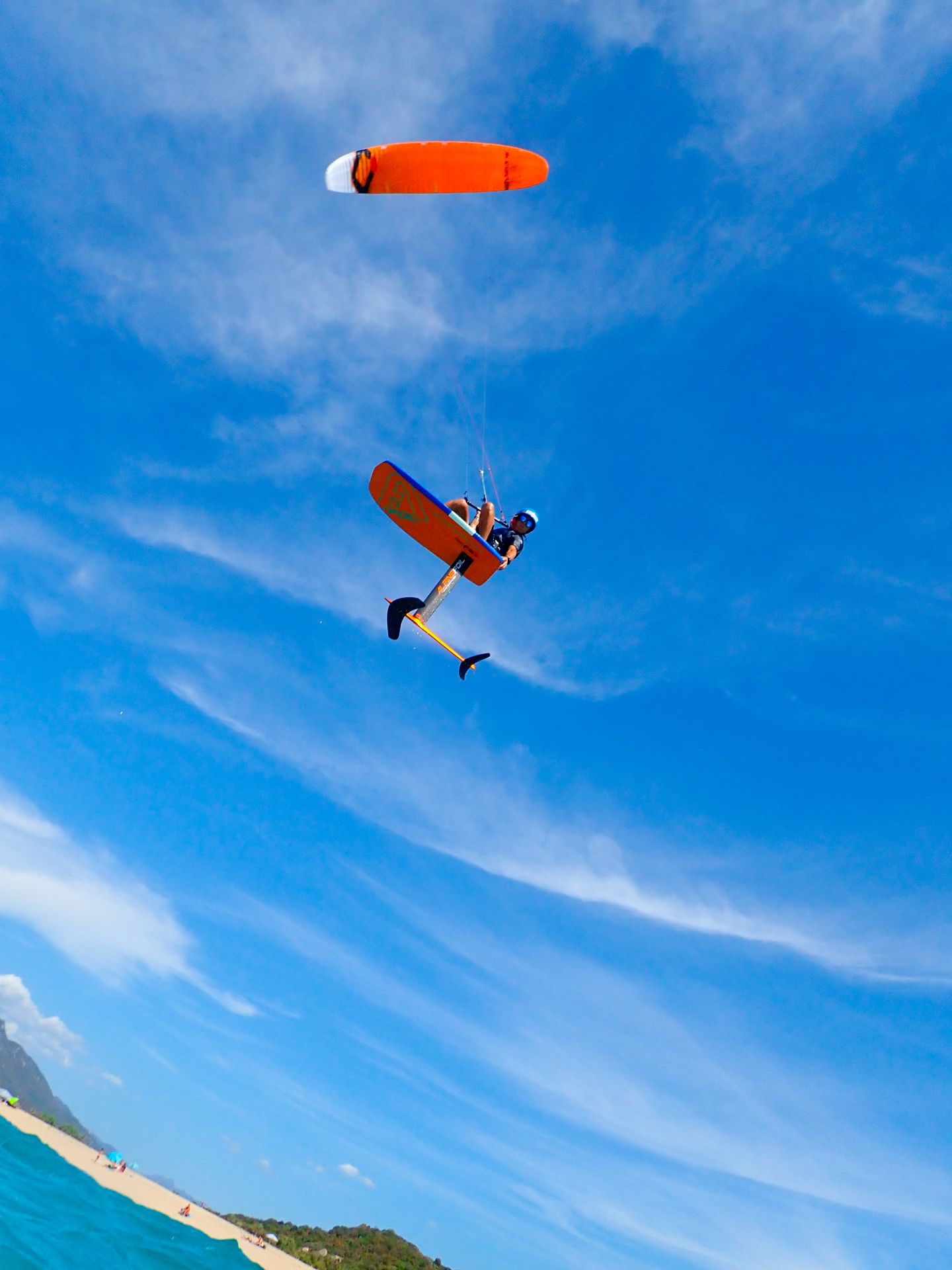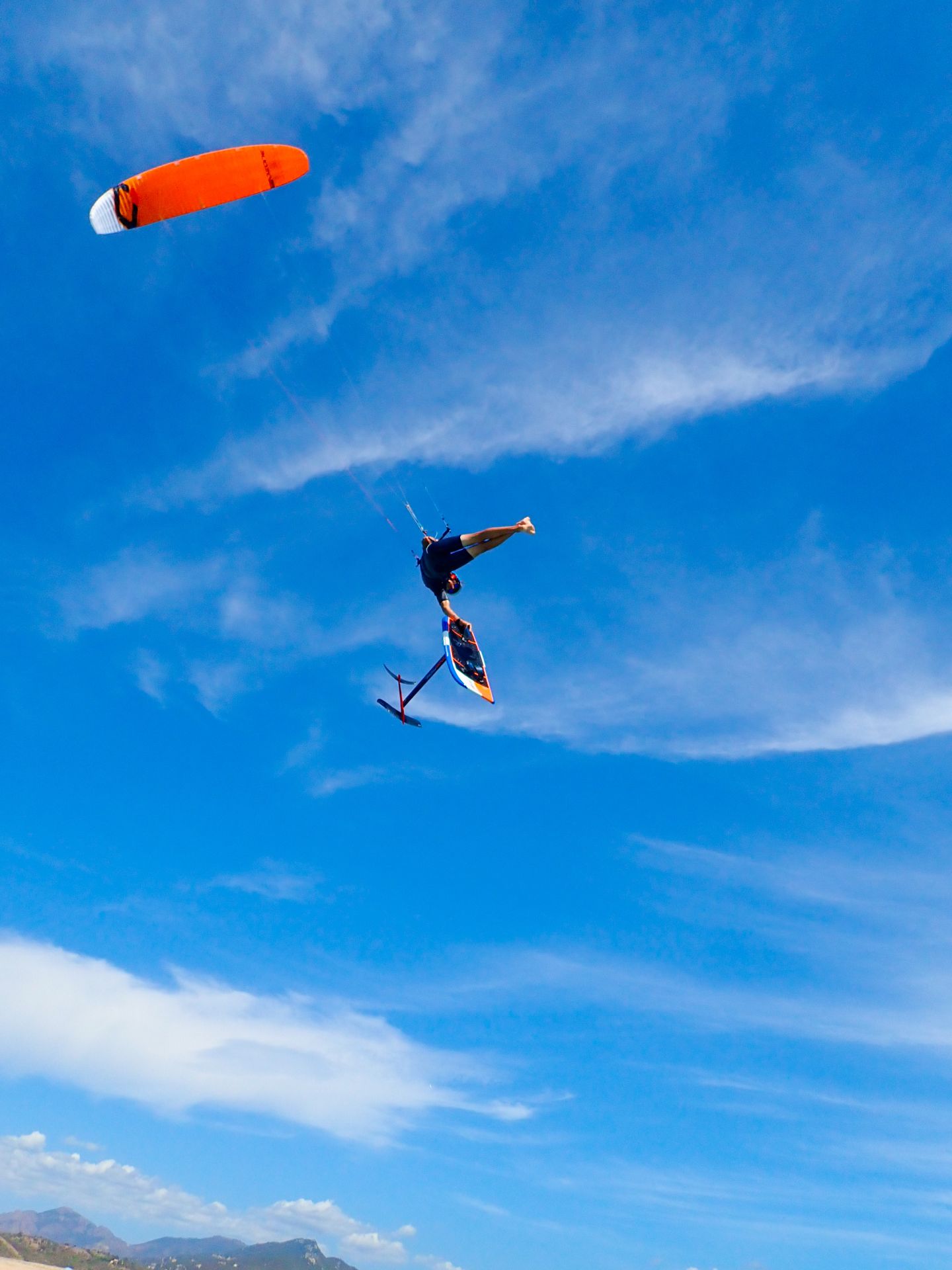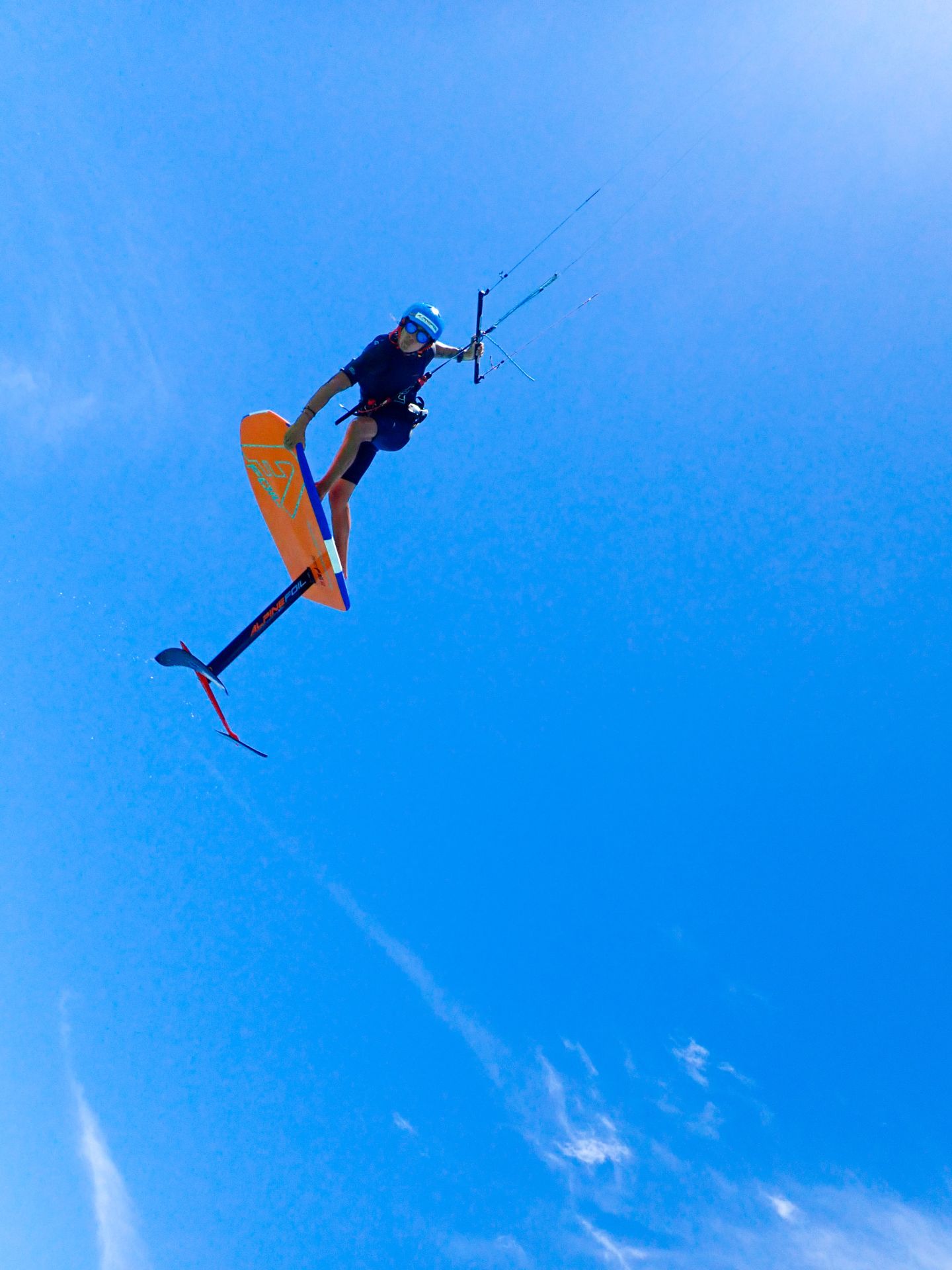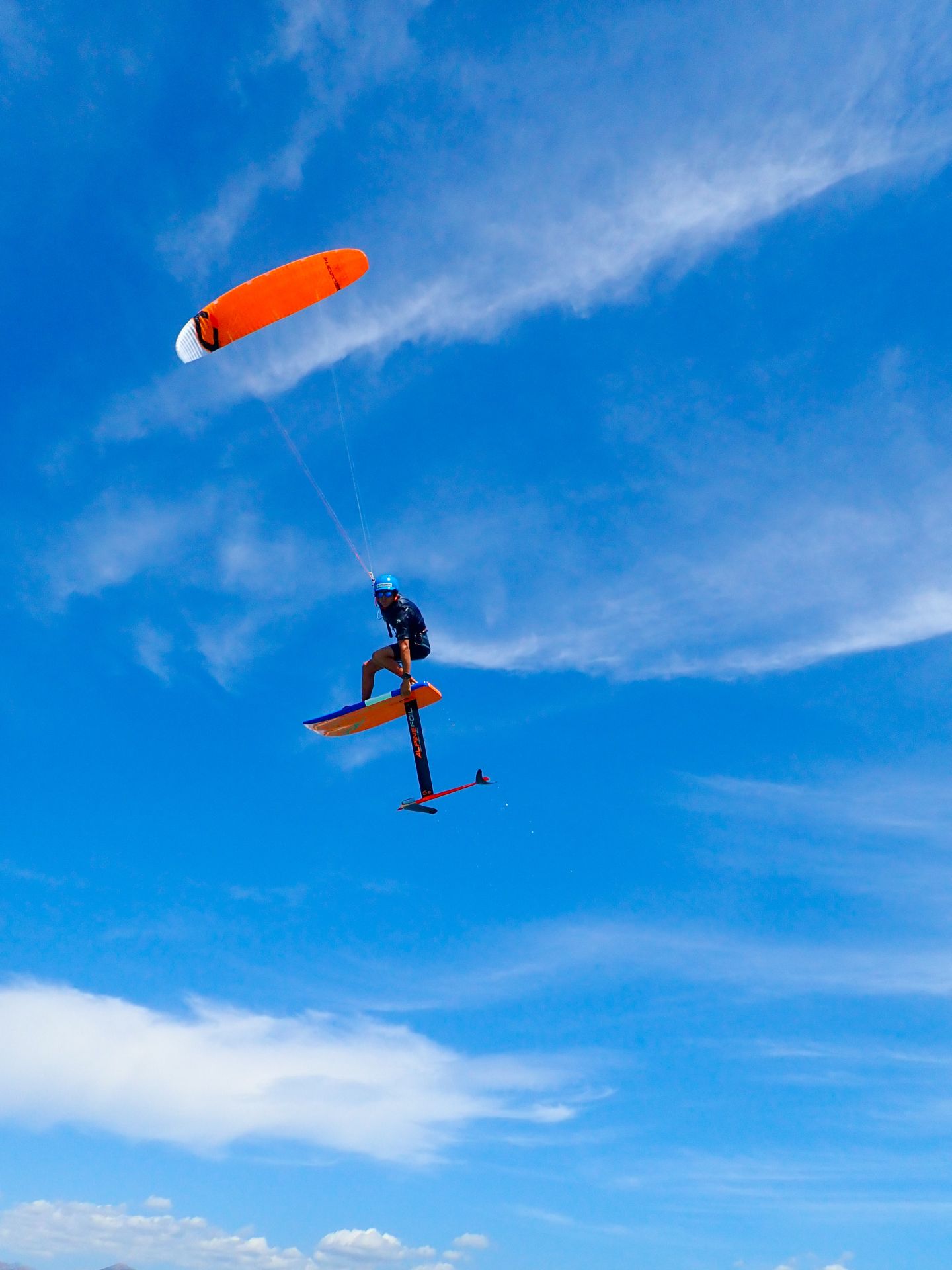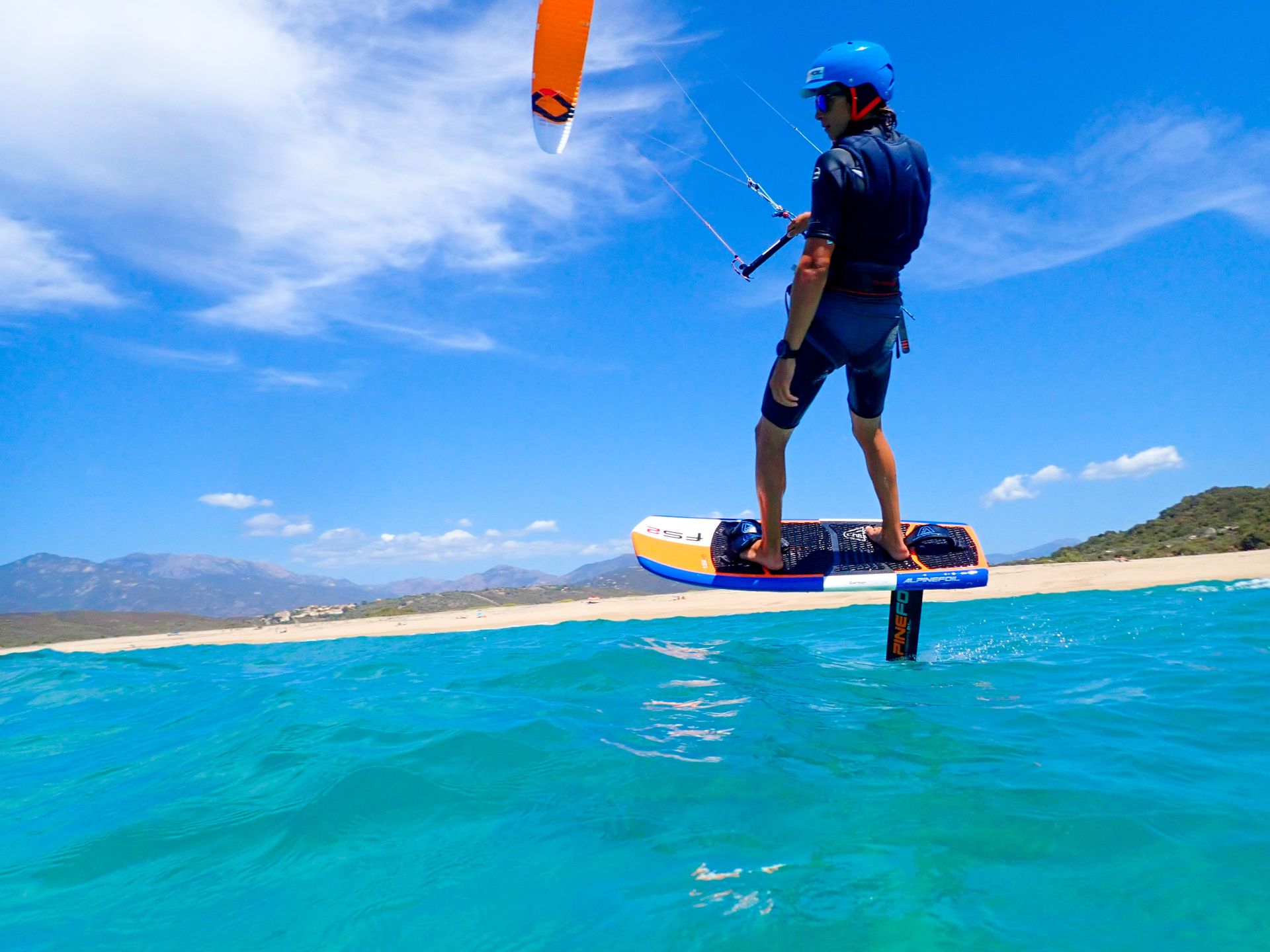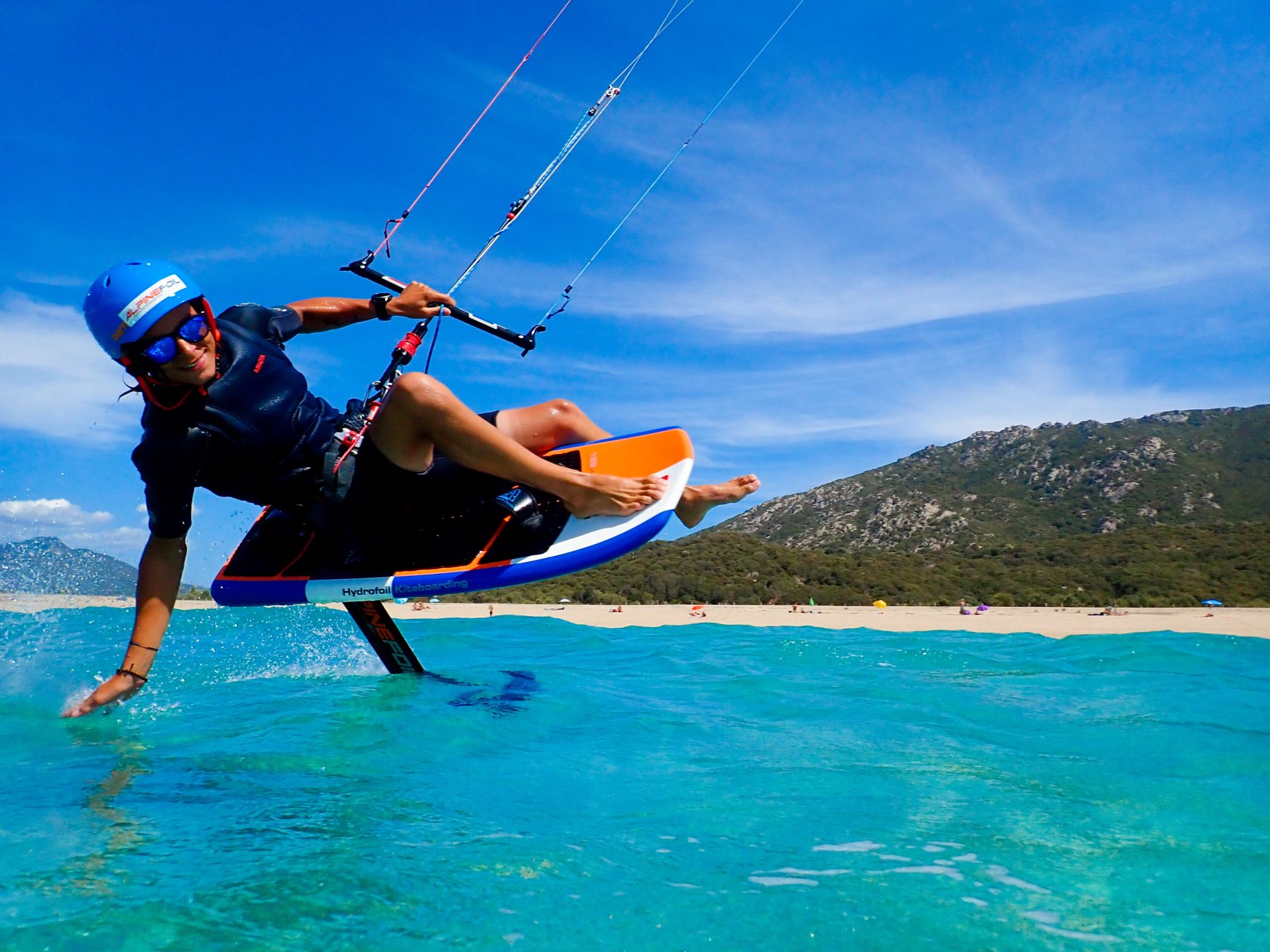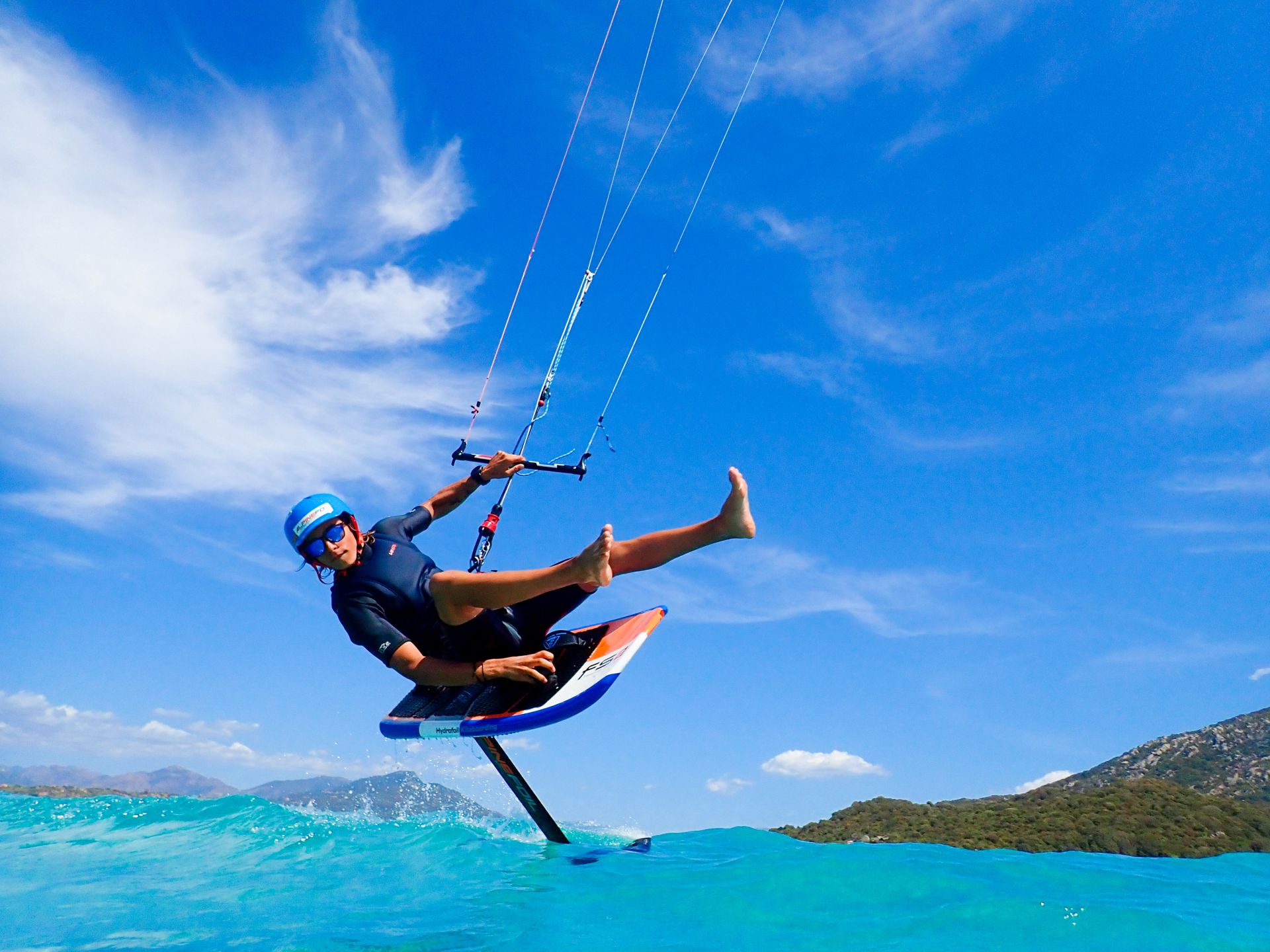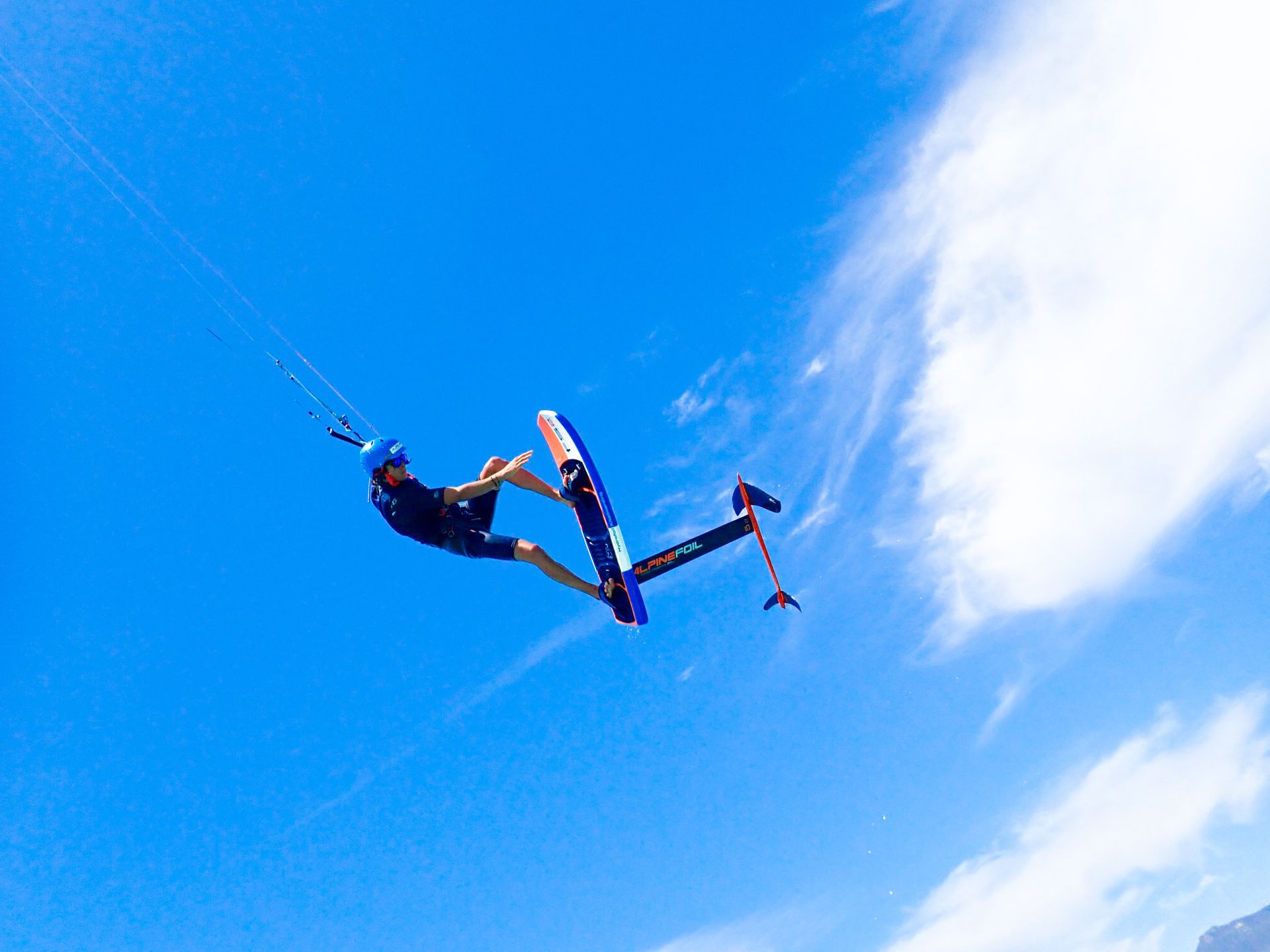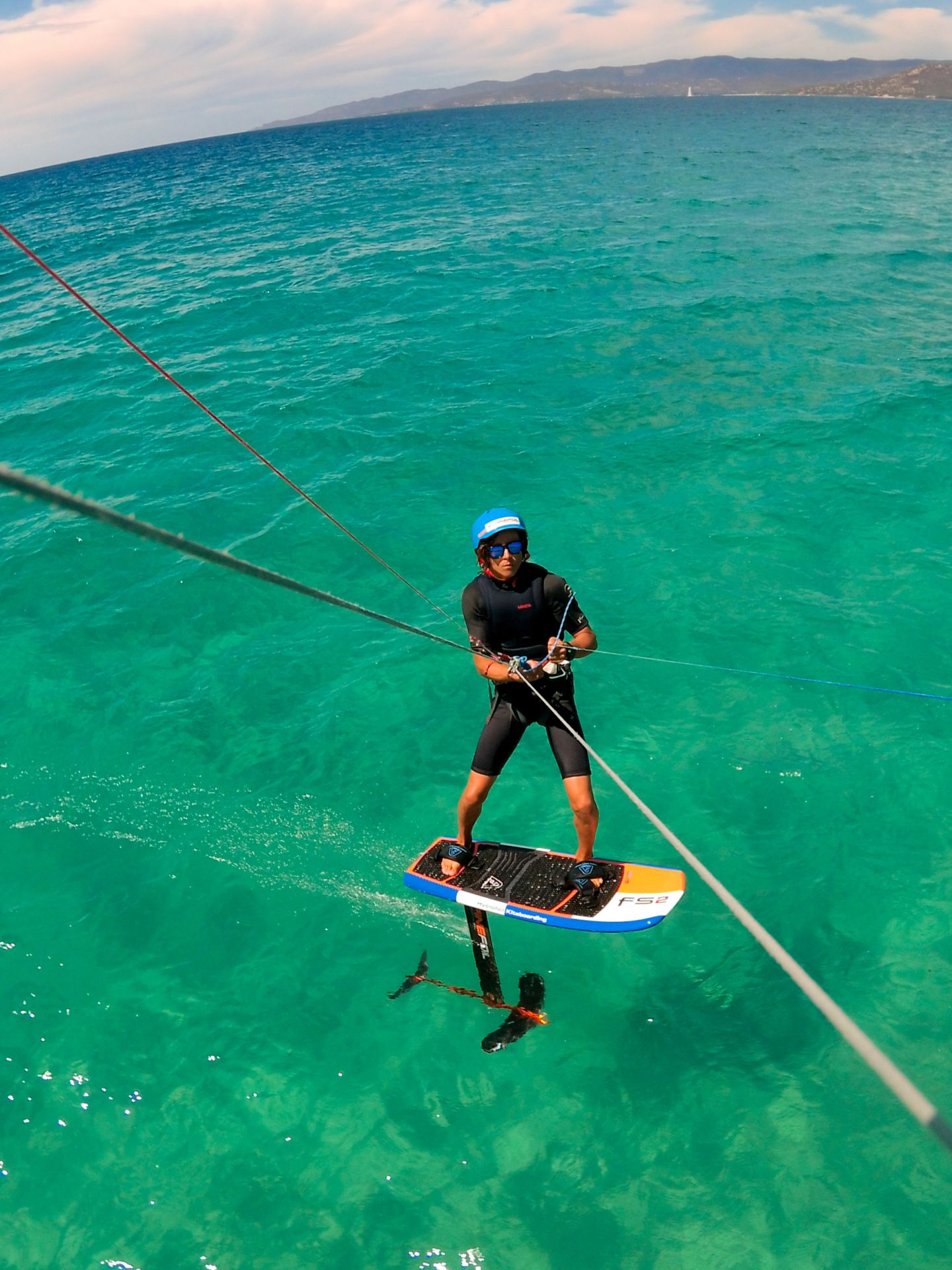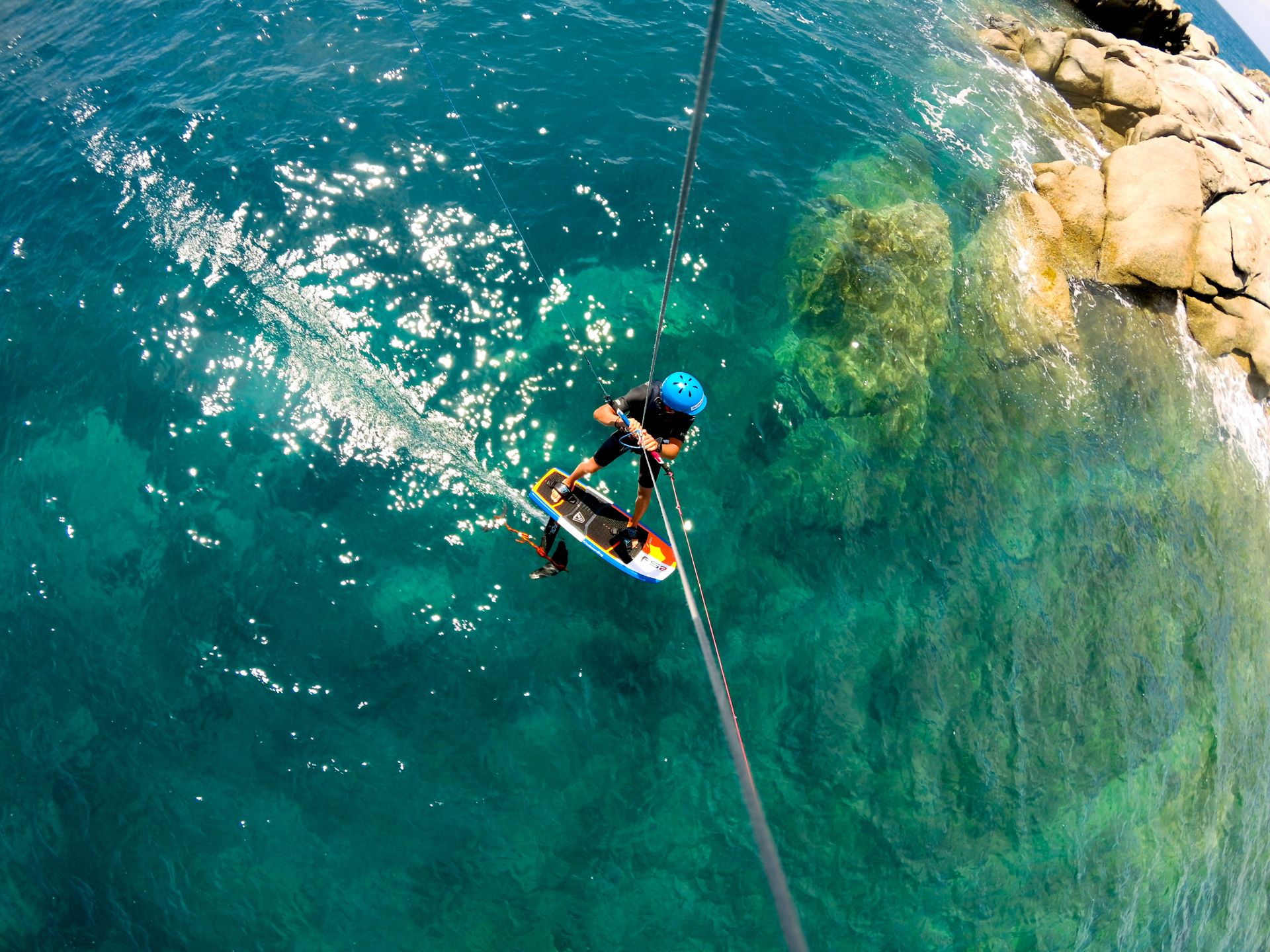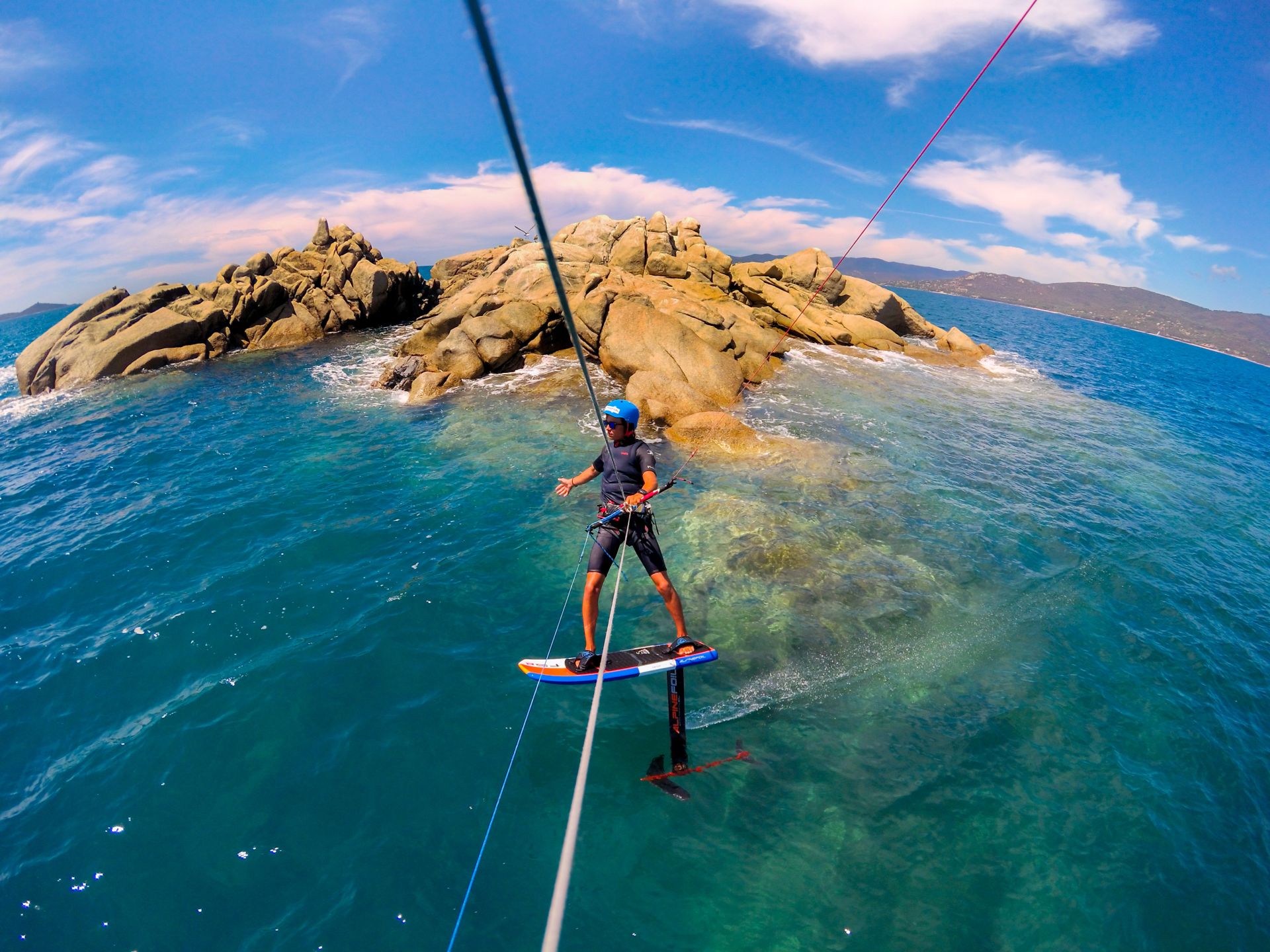 Kitefoil ACCESS CARBON
Access Carbon AlpineFoil kitefoil - Choice of carbon wing : Lift 800 or Wave 700 + carbon stabilizer - KF-Box or 4 holes plate. Level: beginner to expert.
Customize
the XLP is out of stock for a moment, AlpineFoil propose you to upgrade for free with the LIFT STD or the WAVE STD !
Alpinefoil ACCESS CARBON
1332,50 Euros exVAT
Level : beginner to expert

NEWS :
Fuselage V3 with sacrificial anode
Lift wing instead of XLP
Carbon mast high performance continuous fiber
MCBOX Monobloc carbon Box double vis
Technology with double inserts ( compatible board with one hole)
Monolitic highly fine fuselage
Mast 60cm special price pack +199 euros
Option :
Adapter box 3D Carbon (KF Box with plate 4 holes) size 165*90 compatible with board Liquid Force, Slingshot, Lift, SWORD1, Carafino, Zeeko, Levitaz, Moses, North
The major feature of carbon mast is its compatibility with all previous Access versions as all wings of Supfoil and Windfoil ranges. The AlpineFoil priority goal is to develop and accompany Access owners with carbon mast purchase.
The persons who have a board with plates system can access new mast thanks to new carbon 3D plates. They have created by AlpineFoil from the perspective to develop mechanical system and for the effort pick-up and enable superior stiffness of assembly with perfect modularity.
Which AlpineFoil foil to buy ? How to choose your foil according to your level : beginner, confirmed, expert ? How much is it ? New or secondhand ? Contact us here.
Présentation Kitefoil Access Carbon 2019
Découverte du Kitefoil Alpinefoil Access V3.5 - Unboxing
Recommended
Double concave hull, new concave deck,inspired from the FS1 board and Skateboard practice.

899,00€ 719,20€ inc. tax

PACK Torx mounting key + marine grease TefGel TIKAL - 10g tube

33,30€ 26,80€ inc. tax

Option GLOSS RTeam ultra high performance wings and mast - 5 layers of gloss varnish, 2000 and 3000 sanding, polishing. Reduced cavitation - Maximum glide.

249,00€ inc. tax

ADVANCED Option : Rteam MAST wih gloss finish, multi layer polished + High Modulous carbon fiber : Increase stifness, reduce cavitation , increase speed

169,00€ inc. tax

Flush-mount carbon F-Box insert, for converting your existing kitesurf board to F-Box mount 4-hole carbon plate for adapting AF carbon masts to a board with 4-hole mounting, e.g. Liquid Force, Sword1, Carafino, or board with four holes. For use with AF Carbon masts only.

199,00€ inc. tax

Carbon RTeam wing Race 400 - 404 cm², 650 mm - Program : Pure Race, Carving, Freeride, Cruising, confirmed to competitor

599,00€ inc. tax

Flush-mount carbon F-Box insert, for converting your existing kitesurf board to KF-Box mount Female KF-Box housing, for building into a board.

99,00€ inc. tax

Flush-mount carbon F-Box insert, for converting your existing kitesurf board to F-Box mount

229,00€ inc. tax

Carbon RTeam wing Wave 700 - 700 cm², 550 mm - Program : Wave, Carving, Tack, Low speed maneuver, beginner to expert

499,00€ inc. tax

Double concave hull, new convex deck,isnpired from the FS1 board and Skateboard practice Delivered without footstrap. Does NOT include fins.

1 089,00€ 707,85€ inc. tax

Foilboard VR-7 100% Race CARBON - 149 x 45 volume 33.5 litres Delivered without footstrap and without fins.

1 199,00€ 719,40€ inc. tax

Carbon RTeam wing ULW 900 - 945 cm², 840 mm - Program : Windfoil, Light wind, Freeride, Cruising, beginner to expert

639,00€ inc. tax

TEF-GEL TIKAL - Permanent protection from such corrosion - need to be apply every 2 weeks

14,80€ inc. tax

This cover system for an assembled or semi-assembled foil is yet another patented Alpinefoil innovation. This very innovative cover allows you to transport the foil system 3 diferent ways

165,00€ inc. tax

COVER OFFERED FOR ANY PURCHASE OF FOIL + BOARD PACK Travel bag kite foil ultra-compact Quilted padding protects your foil and minimum size makes it ideal for traveling or carrying your foil in the minium space.

165,00€ inc. tax

Pack 60 cm mast, in addition to 95 cm mast - Special price with the purchase of your Alpinefoil V1, V2, V3 (see product for more details)

285,00€ 199,00€ inc. tax

Torx mounting key, compact, allowing an optimal tightening of the kitefoil elements.

17,50€ 13,90€ inc. tax

Pack 80 cm mast, in addition to 95 cm mast - Special price with the purchase of your Alpinefoil ACCESS V1, V2, V3 (see product for more details)

293,00€ 239,00€ inc. tax

Pack 40cm mast, in addition to 95cm mast - Special price with the purchase of your Alpinefoil ACCESS V1, V2, V3 (see product for more details)

229,00€ 149,00€ inc. tax

4-bolt plate (compatible with Liquid Force, Sword1, Carafino boards) (instead of standard KF-Box) - option valid with the purchase of a foil (see product for more details) Holes distance: 165 x 90 (6.5 x 3.5) et 140 x 90 (5.5 x 3.5)

89,00€ inc. tax

Tuttle box (compatible with windsurf, Spotz and some other boards) (instead of standard KF-Box) - option valid with the purchase of a foil (see product for more details)

49,00€ inc. tax

PROBOX (on request, compatible with Sroka, Sword2 boards) (instead of standard KF-Box) - option valid with the purchase of a foil (see product for more details)

69,00€ inc. tax

Special price with the purchase of your kitefoil Alpinefoil. (see product for more details)

489,00€ 389,00€ inc. tax

Special price with the purchase of your kitefoil AlpineFoil (see product for more details)

559,00€ 459,00€ inc. tax

Spécial price with the purchase of your kitefoil Alpinefoil (see product for more details)

549,00€ 489,00€ inc. tax