Kitefoil ZENOS RACE - Aluminium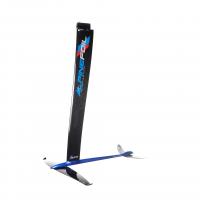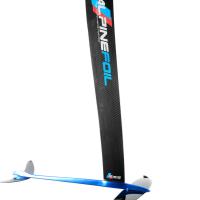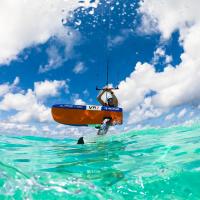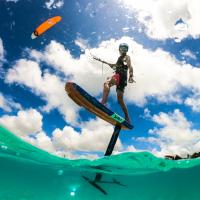 The Zenos Full Race is the most efficient kite foil in the Alpine range. Entirely designed for the race, it will bring you comfort and precision in riding, even at very high speed. Its ultra thin profile and the maximum rigidity provided by its M46J ultra high modulus carbon composition make it the ultimate weapon for the Race. This concentrate of technologies, all signed Alpinefoil, will delight fans of competition and pure speed.

For more information, consult our dedicated Zenos page here.
The Zenos Full Race, it's also:
a very high efficiency with extremely low drag
an unusual upwind
an excellent low range
a optimal stability and homogeneous behavior for a reassuring foil
an exceptional glide

This package includes: a RTeam carbon wing of your choice + a RTeam carbon Race stabilizer, 112 cm / 108 cm useful RTeam matt varnished M46J ultra high modulous carbon S-shape mast with integrated housing, 5-axis CNC machined aluminum fuselage, sacrificial anode, GIS shims, A4 Torx stainless steel mounting bolt.
You need to be connected to post a comment