Kitefoil AlpineFoil 5.0 Full Carbon Matte 2018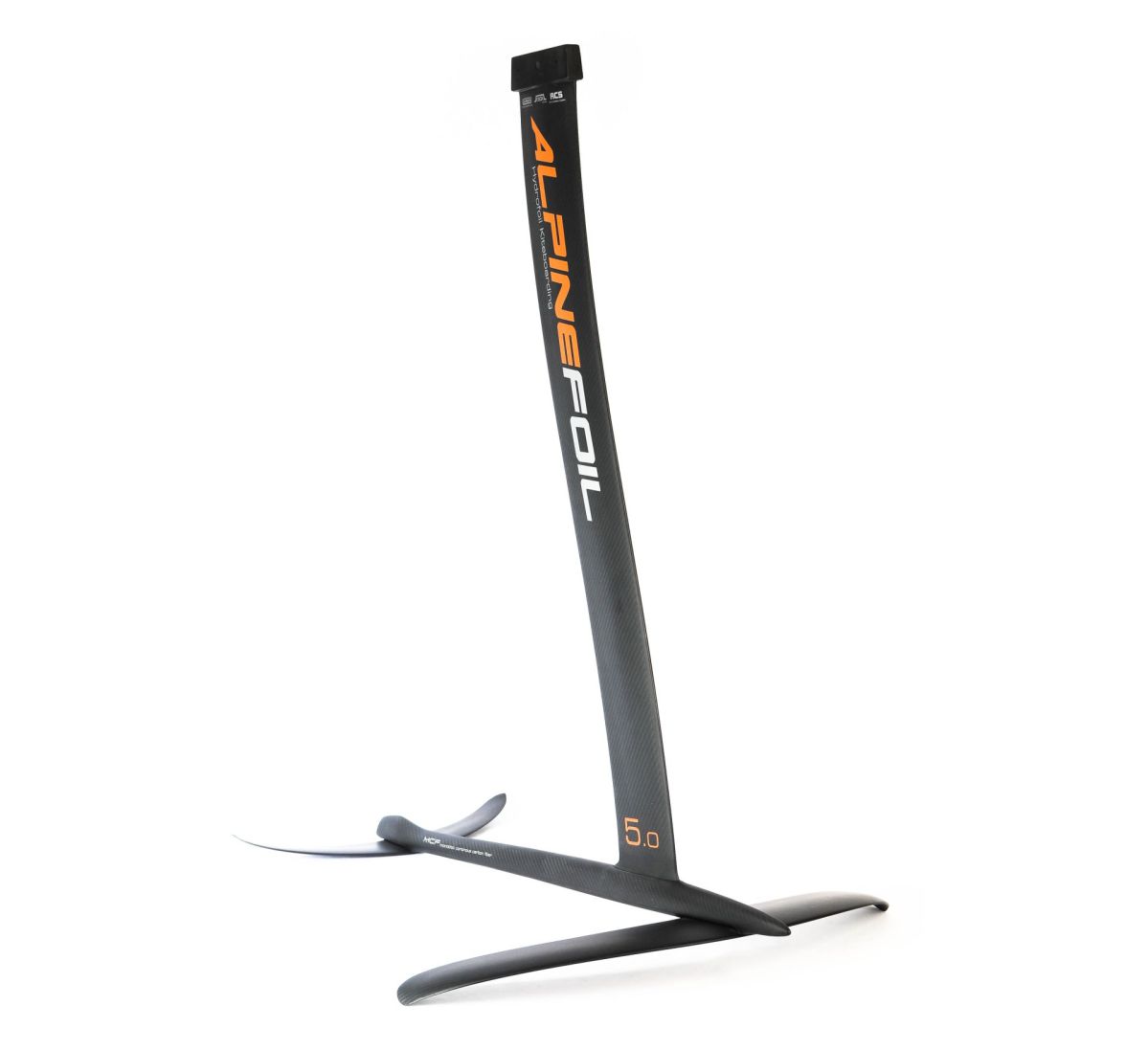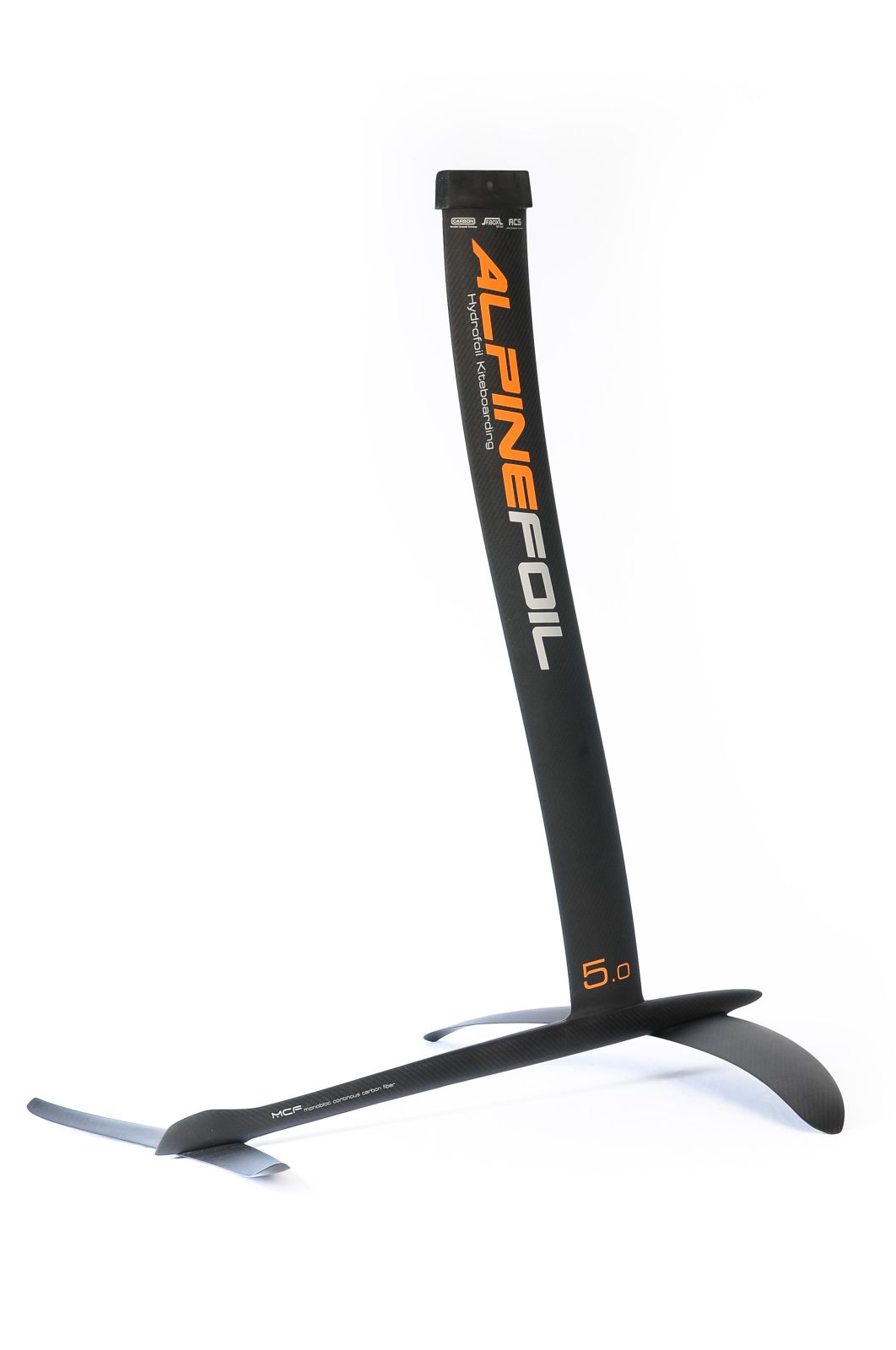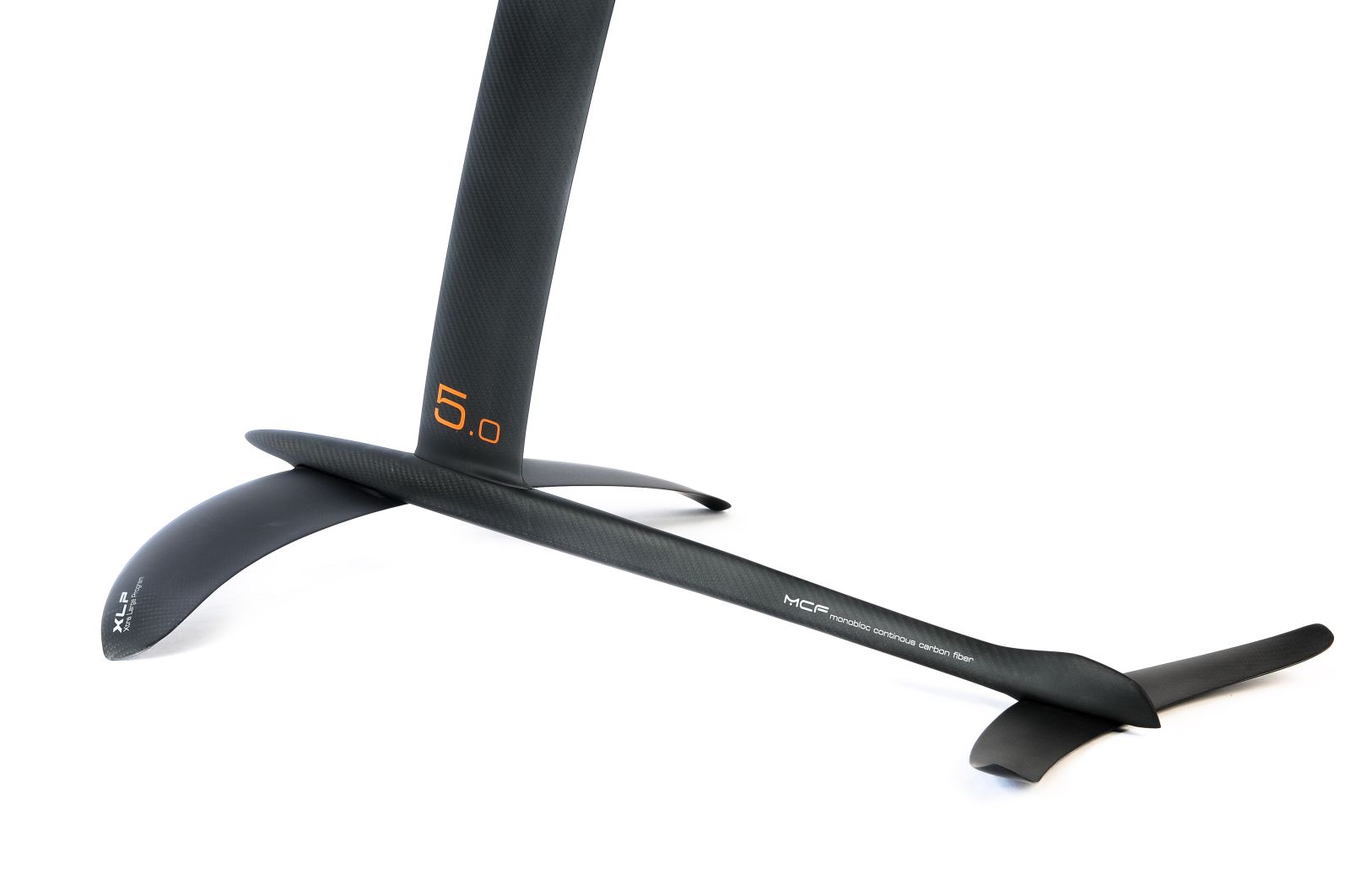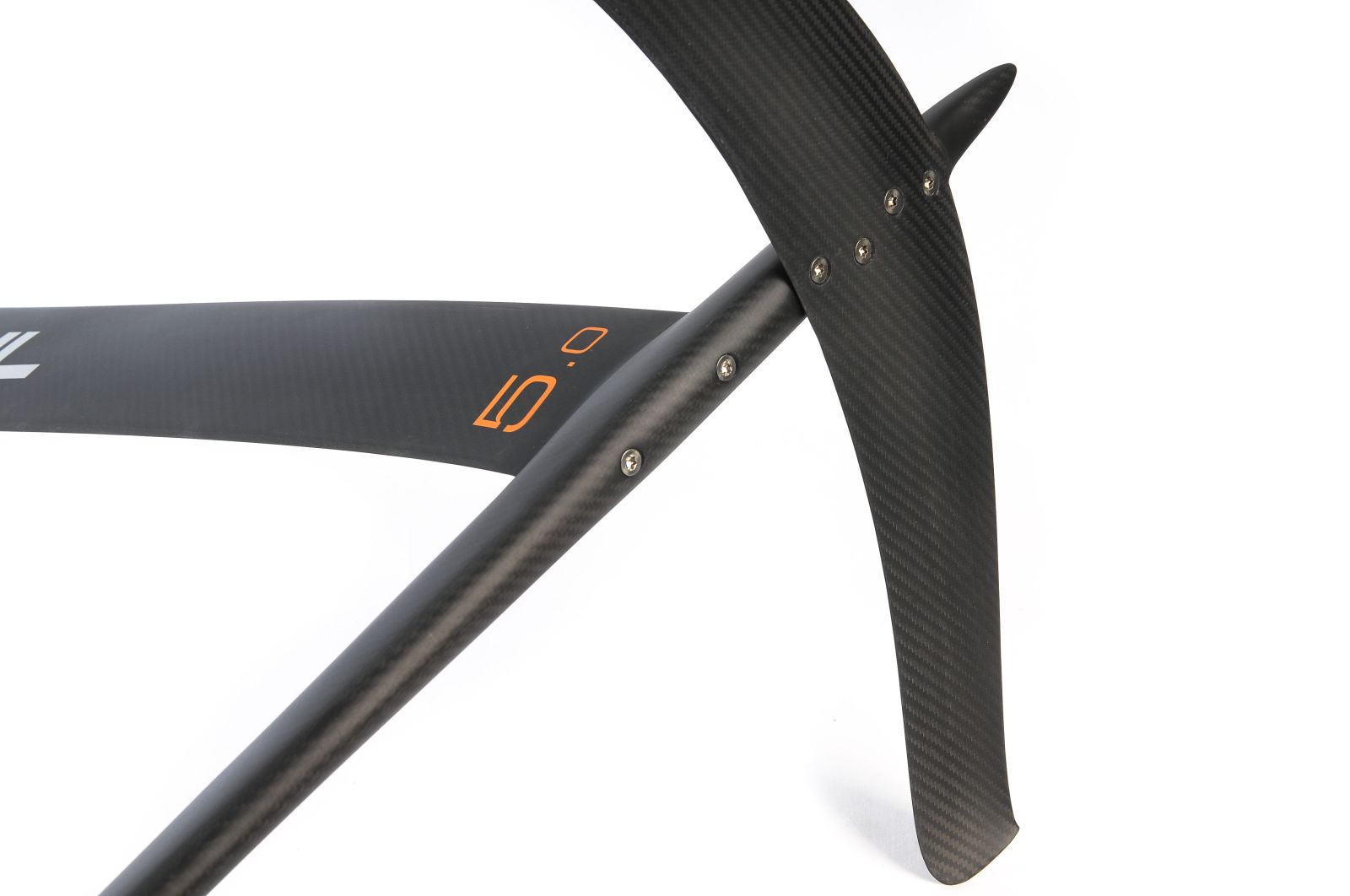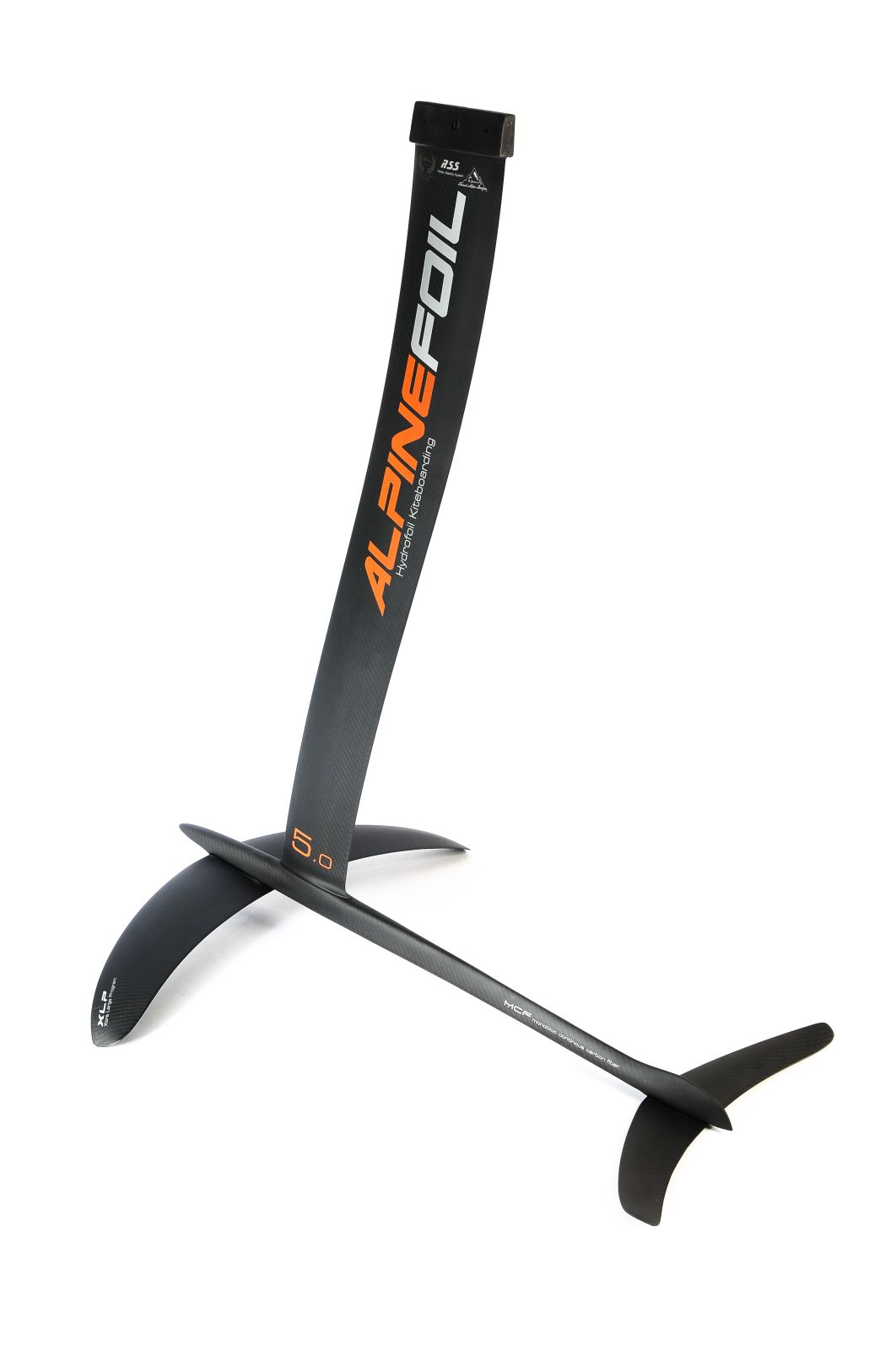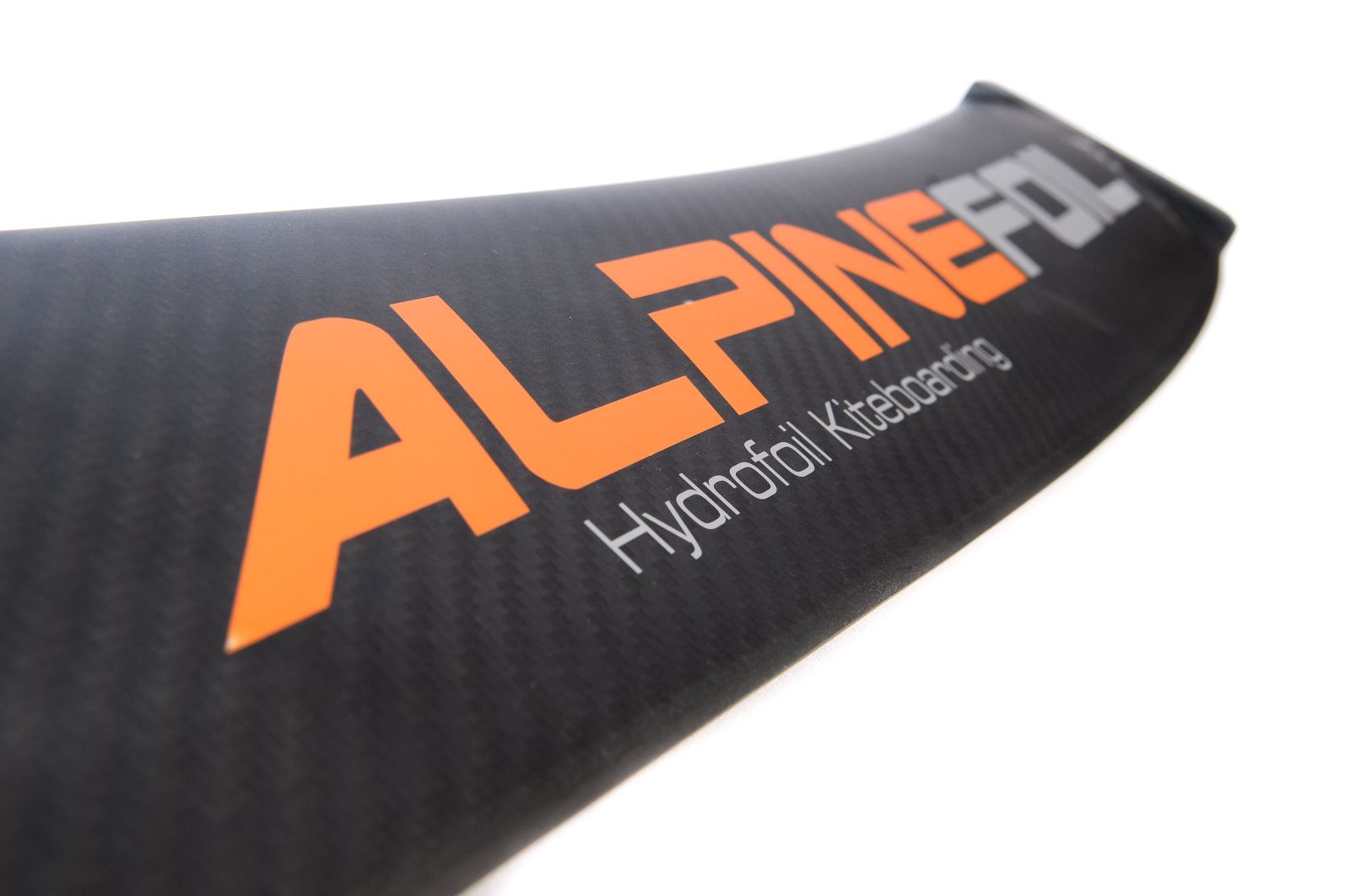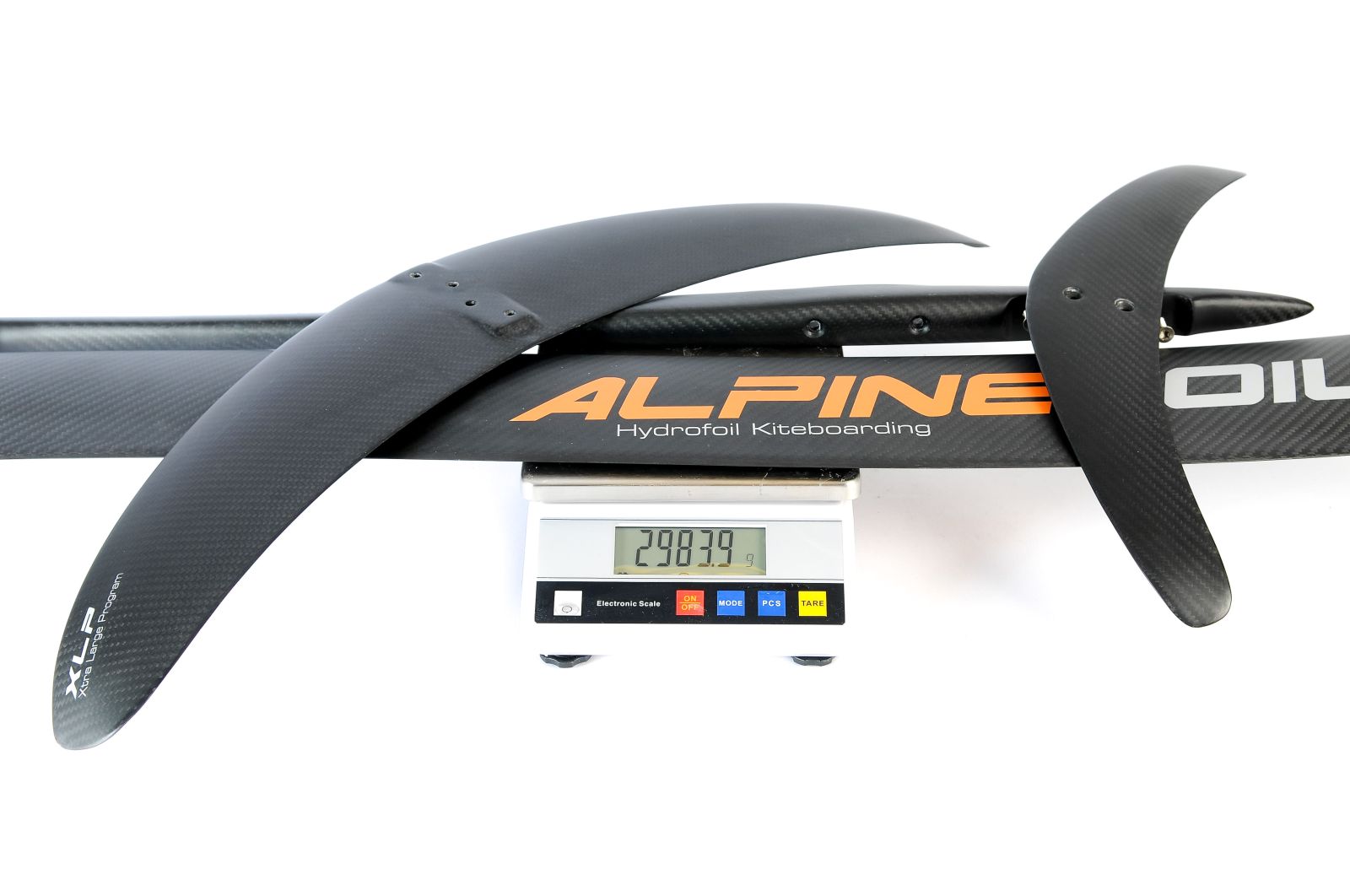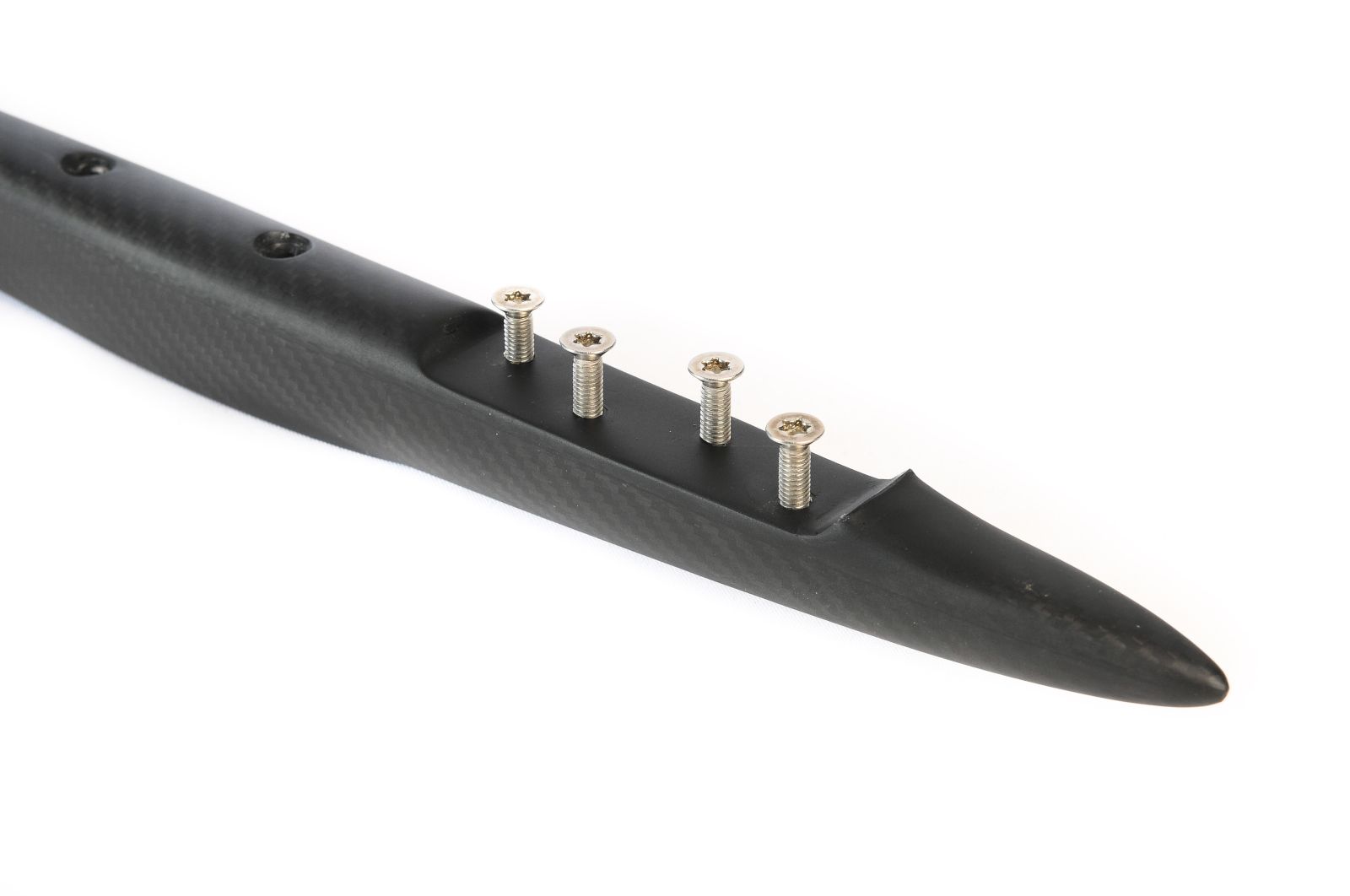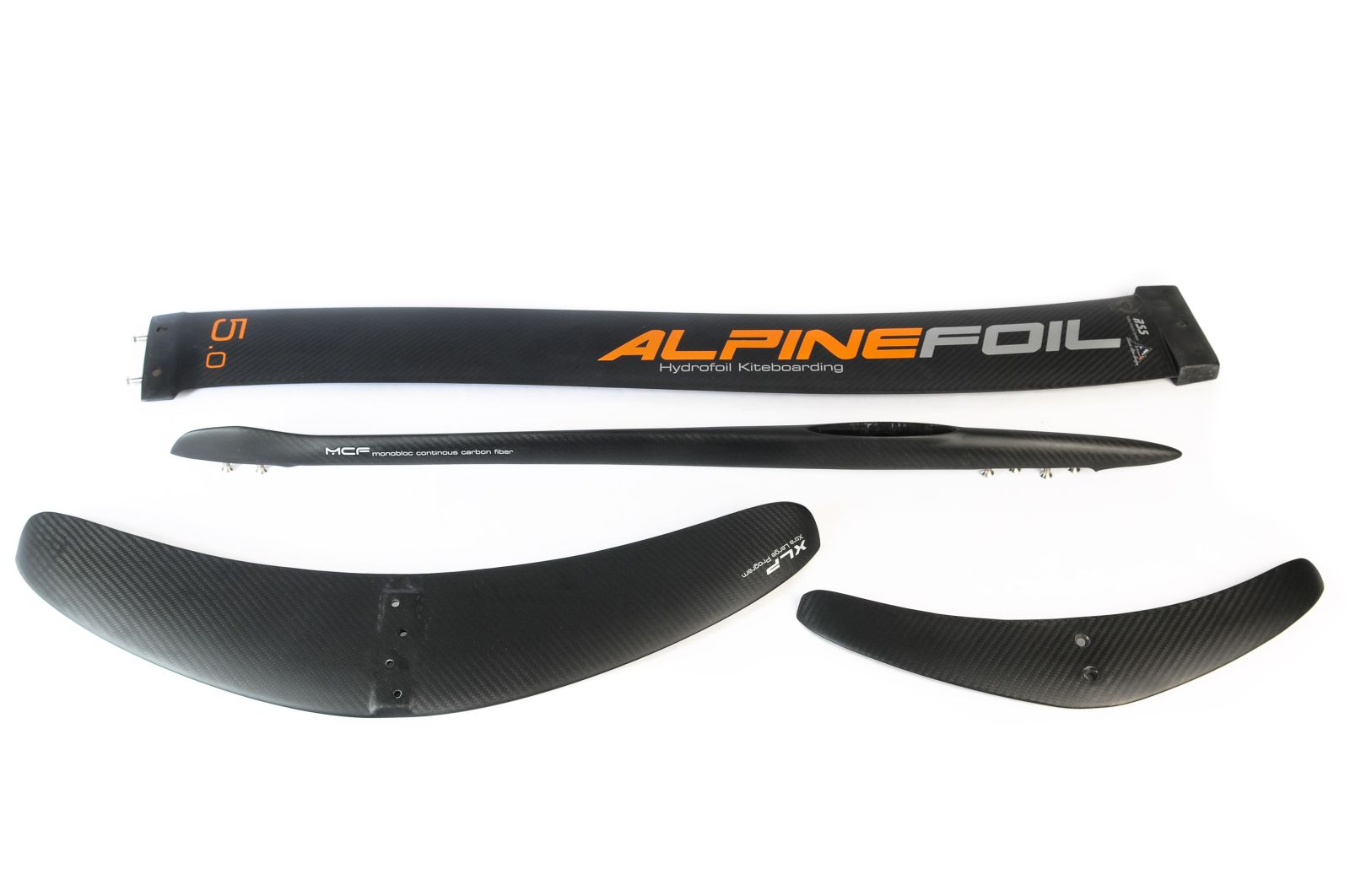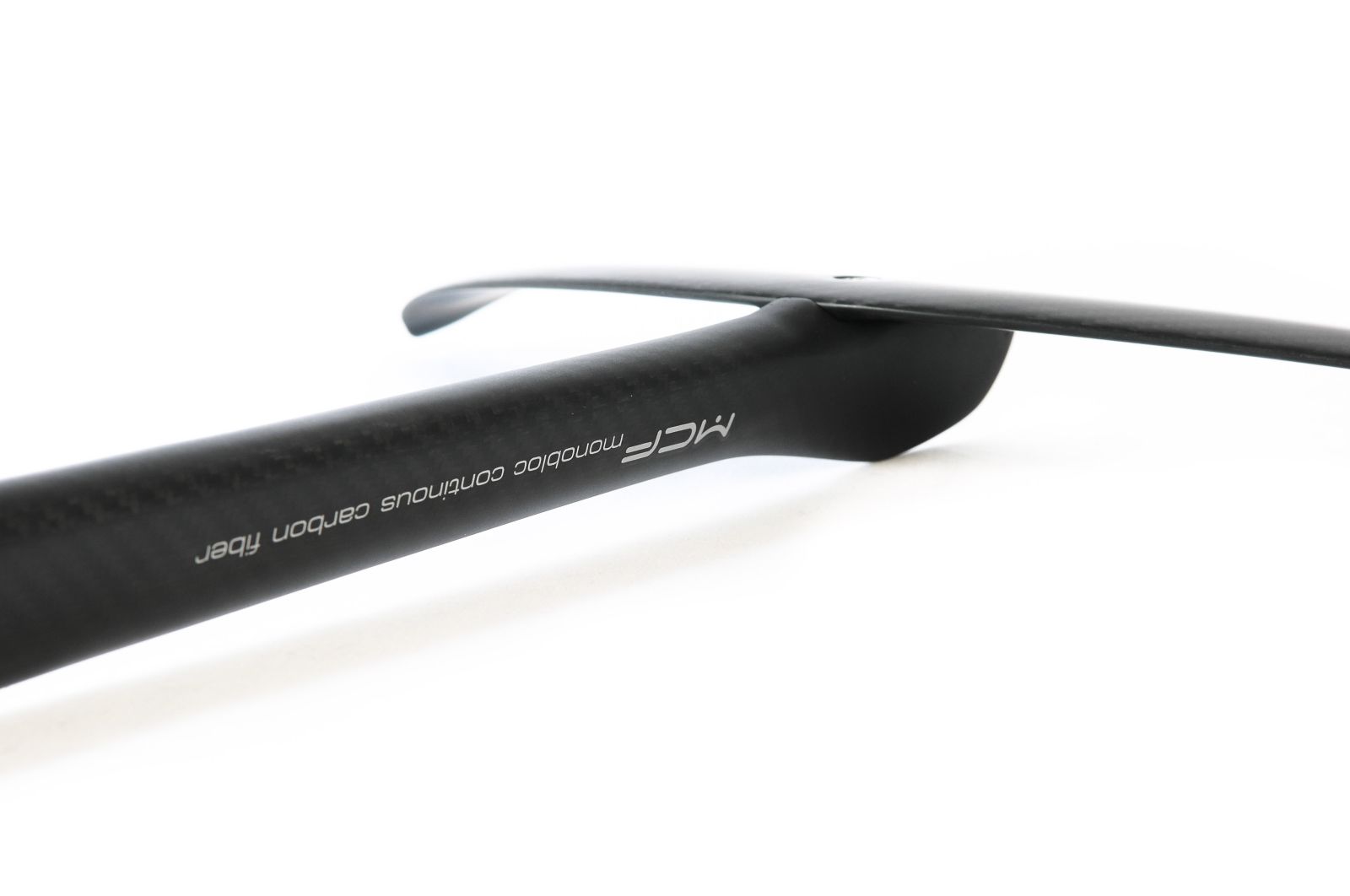 Availaible , pré-order recommanded,contact us for delivery time
1499.16 € exVAT outside EU.

Alpinefoil 5.0 full carbon kitefoil system. Carbon XLP2 front wing with variable angle system (VAS). The XLP2 wing was been updated with 67cm wingspan and 682cm2 surface area, a new geometry for competely intuitive riding feel.
The 97cm mast has also been updated with a longer chord, a new aero profile, and increased rigidity due to the entirely new Monobloc Carbon Fiber (MCF) technology. The mast continues to use our Anti Cavitation System (ACS) - the unique S-Shape that reduces cavitation to an absolute minimum.
Finally, the new, more rigid MCF fuselage now connects to the mast with two bolts for even more rigidity.
Mounting for the full-carbon foil is the KF-Box (compatible with Alpinefoil, F-One, Ketos boards). Includes XLP2 front wing, rear wing, fuselage, mast, all hardware and KF-Box mount. All parts are matte finish.
See option pricing below. Does NOT include board.

Which AlpineFoil kitefoil to buy ? How to choose your foil according to your level : beginner, confirmed, expert ? How much is it ? New or secondhand ? Contact us here.

For more information, consult our dedicated 5.0 Full Carbon Kitefoil page here.
Kitefoil AlpineFoil 5.0 Full Carbon Matte 2018
kitefoil AlpineFoil 5.0 Full Carbon Matte Carbon XLP2 front wing, mast : 97cm , the unique S-Shape, KF-Box 1799 TTC (with VAT)
Availability : contact us for delivery time
1 799,00€ inc. tax
Availability : contact us for delivery time
2 188,00€ inc. tax
Availability : contact us for delivery time
2 228,00€ inc. tax
Availability : contact us for delivery time
2 288,00€ inc. tax
Recommended
Flush-mount carbon F-Box insert, for converting your existing kitesurf board to KF-Box mount Female KF-Box housing, for building into a board. 99 € TTC (with VAT)

99,00€ inc. tax

PACK Torx mounting key + marine grease TefGel TIKAL - 10g tube

33,30€ 26,80€ inc. tax

New 2016 foil kite footstrap spécific design 8 layer neoprene, polyester and memory foam polymer allows exceptional comfort and utility

45,00€ inc. tax

Torx TX30 driver tool for Alpinefoil mounting hardware

17,50€ inc. tax

This cover system for an assembled or semi-assembled foil is yet another patented Alpinefoil innovation. This very innovative cover allows you to transport the foil system 3 diferent ways

165,00€ inc. tax

Travel bag kite foil ultra-compact Quilted padding protects your foil and minimum size makes it ideal for traveling or carrying your foil in the minium space. 155 € TTC ( with VAT)

165,00€ inc. tax

Special price with the purchase of your kitefoil Alpinefoil. (see product for more details)

489,00€ 389,00€ inc. tax

Special price with the purchase of your kitefoil AlpineFoil (see product for more details)

525,00€ 459,00€ inc. tax

Spécial price with the purchase of your kitefoil Alpinefoil (see product for more details)

599,00€ 489,00€ inc. tax