Combo Pack Wingfoil AlpineFoil EZEE 1800 DEC + Alpinefoil WG109 2022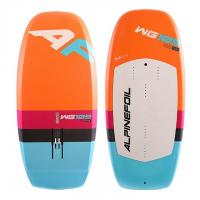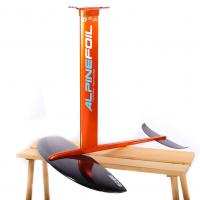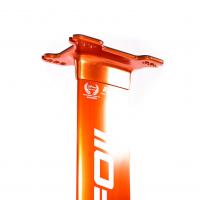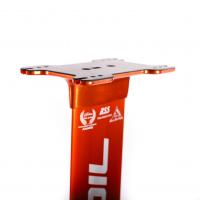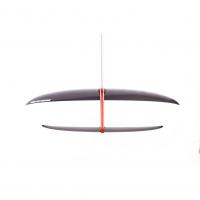 The EZEE 1800:
Wingfoil AlpineFoil EZEE 1800 cm2
An excellent value for money, French manufacture and 100% carbon wing, the Ezee 1800 is based on the Wingfoil Hawk 1800 aluminium, but with a simplified carbon wing finish. The fuselage is also simpler, and does not have the sacrificial anode of the Hawk which allows to contain the price.
The accessibility of the foil is at the rendezvous . It is stable it starts early and is one of the lightest aluminum foils on the market.
The WG109 BOARD:
5.2 x 27.5 - 109 Liters
Designed during the Wingfoil project, the WG109 is carried by a common DNA. Create the best possible product at the best price. the WG109 has an Epoxy carbon sandwich construction, to obtain an excellent ratio to weight stiffness and strength
The Alpinefoil team offers you a very easy board, suitable for first flights, without compromising on scalability. This Wingfoil board WG109 is both easy to learn and efficient due to its shape and construction.
This package includes: 1 Board AlpineFoil WG109 5.2 x 27.5 - 109 Liters, 1 Front wing carbon 1800 cm2 BSC + carbon stabilizer, mast 80 cm, aluminium aviation 6061 T6 machined with 5-axis CNC, GIS galvanic insulators, A4 stainless steel mounting hardware, 4-hole plate.
Which AlpineFoil Wingfoil to buy ? Which board to choose ? How to choose your foil according to your level : beginner, confirmed, expert ? How much is it ? New or secondhand ? Contact us here.
You need to be connected to post a comment