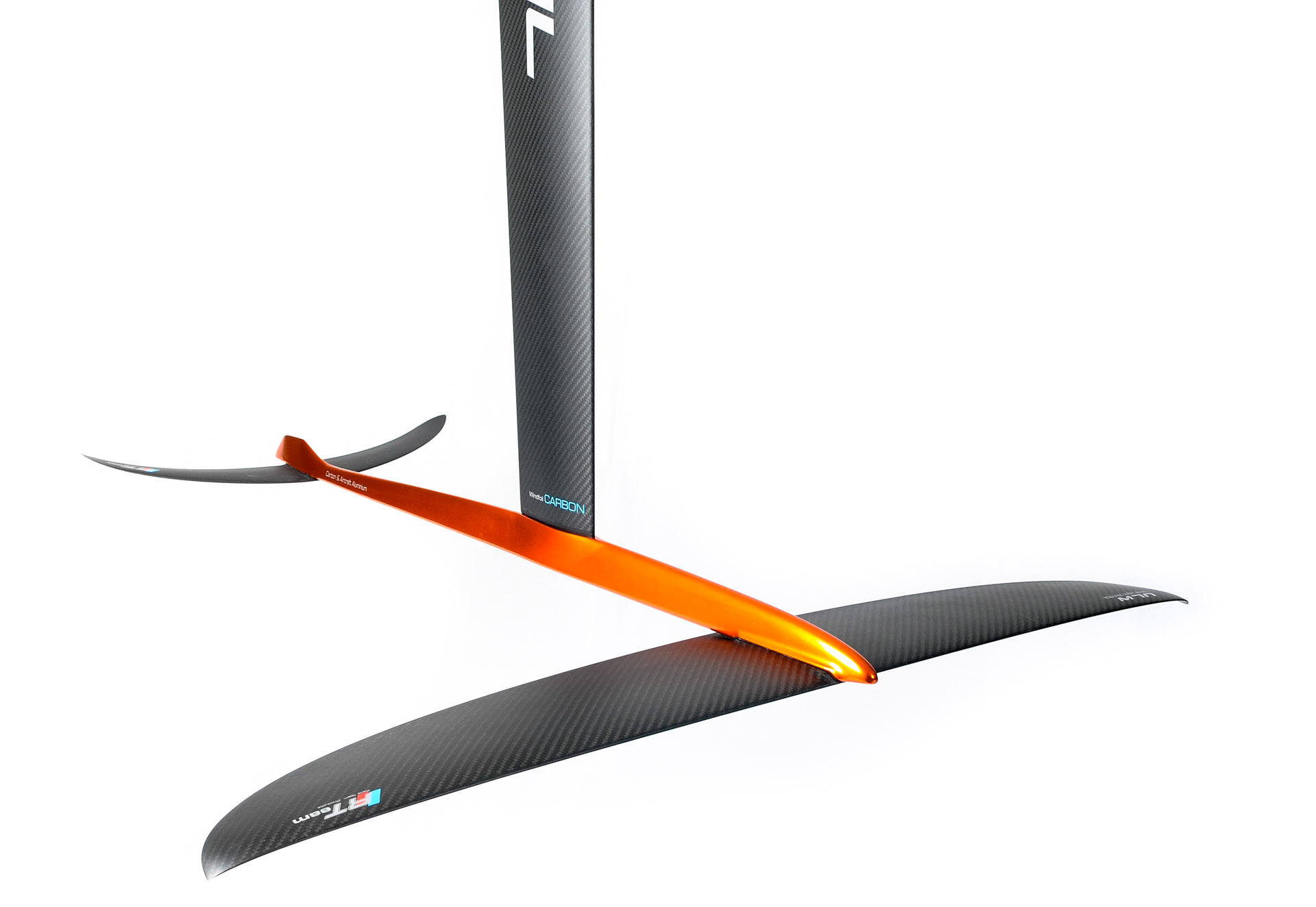 Windfoil AlpineFoil A1 Carbon 2018
Windfoil A1 Carbon : RTeam carbon ULW900 wing + RTeam carbon stabilizer. RTeam carbon 95cm mast with integrated Deep Tuttle housing. Aluminium fuselage.
Availability : Last stock remaining, contact us
SPECIAL PRICE 1 879,00€ 1 465,00€ inc. tax
Windfoil AlpineFoil A1 CARBON 2018:
Price 1565.83 euros exVAT outside EU.
Level beginner to expert.
Delivery time 2 weeks
CARBON ALUMINIUM FOIL HYDROFOIL HYDRO ALPINEFOIL ALPINE TEST REVIEW FOILBOARD
Présentation de la gamme Windfoil A1 et de la Board AWF2 by AlpineFoil
Why to choose the windfoil AlpineFoil A1 CARBON?

​ Entirely dismountable foil

Extrem longevity with a unique anti-corrosion system (SACS)

​ Maximal rigidity, optimized weight

​ Full carbon RTeam wing with progressive curvature

​ Full carbon RTeam ultra high performance mast 95 cm

​ Progressive profile mast

​ RTeam Stabilizer

​ Ultra profiled alu fuselage 92 cm machined CNC

​ FRDS technology by AlpineFoil

​ Ultra Light Wind optimization with ULW 900 full carbon wing

​ New ultra rigid mast / fuselage assembly

​ Evolution carbon wings 800, 700, 600, 500, 400, 300

​ Very good accessibility

​ Optional resumption of efforts plate

AlpineFoil now offers a revolutionary new generation carbon windfoil from eleven years of experience in foil manufacturing. Starting from the observation that the main performance qualities of a windfoil are essentially based on rigidity, we have developed an unbelievably rigid dismountable RTeam foil. But here, a rigid foil is not synonymous with a thick and heavy foil, because AlpineFoil was keen to maintain an ultra high level of gliding: this new windfoil A1 2018 has a unique ratio rigidity / thinness unique on the market.
The A1 Carbon is the only dismountable foil to be so rigid, so thin and so light at the same time, thanks to an extremely precise calculation of the constraints totally eliminating the superfluous. This thinness of the product guarantees an optimal flow for an extraordinary gliding quality.
This package includes: RTeam full carbon ULW900 Wing + RTeam full carbon Stabilizer, 95cm RTeam carbon mast with integrated Deep Tuttle housing, 5-axis CNC machined aluminum fuselage, sacrificial anode, GIS wedges, A4 Torx mounting hardware.

* SACS : Sacrificial Anode anti-Corrosion System
FRDS : Fuselage with Reduced Drag System

Which AlpineFoil foil to buy ? How to choose your foil according to your level : beginner, confirmed, expert ? How much is it ? New or secondhand ? Contact us here.
For more information, consult our dedicated A1 CARBON page here.