Wingfoil / Windfoil Stabilizer SHA 188 - High Performance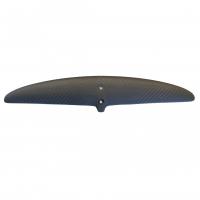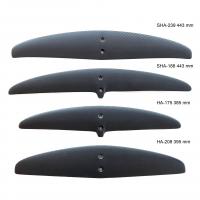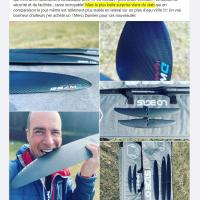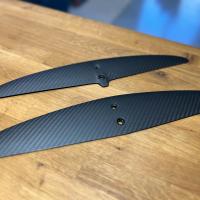 Wingfoil / Windfoil Stabilizer SHA 188 - High Performance
Carbon Stabilizer
High performance
175cm², 385 mm
Windfoil & Wingfoil compatible


du lundi au jeudi 8h-12h 14h-19h - Vendredi 8h-12h


Discover the HA 175 (High Aspect) stabilizer:
The HA stabilizers dedicated to WIngfoil, WIndfoil and Kitefoil exist in two surfaces 208 cm2 and 175 cm2 for 39.5 cm and 38.5 cm of span respectively
Program : Carving++, Speed+, Performance, Race
This new High Performance Stabilizer comes as a complement to the SHA range
We take the bases of the SHA, but with a restricted wingspan to increase the maneuverability.
The disadvantage of reducing the wingspan is that you lose performance ratio (drag/lift) and longitudinal stability.
The advantage of reducing the wingspan : it is to gain in maneuverability on the yaw axis and also in roll, which is what we are looking for in carving
generally when you have a small span stabilizer with a good stability it also has a lot of drag and less glide so less speed
case of a stab performance for example
To solve this problem, we used a different profile from the SHA, which is part of the same profile family, (Profile from competition gliders, we are in connection with the German company that designed the world champion glider, and I regularly exchange with its designer on the different profiles of foils and gliders) this profile has very little drag, but a lot of progressiveness
The result is really surprising. MANEUVERABILITY, SPEED, STABILITY!
The flat arch of this stabilizer is inspired by aeronautics and hang gliders, to promote yaw and increase the release in carving,
The Aspect Ratio is called HA High Aspect
This high ratio allows to reduce the drag on the extremities of the vortex and to increase the efficiency.
This improved efficiency is felt on several points:
The extension of the foil in transitions (jibe in particular) is improved, the foil glides even more
In terms of pumping, the foil returns more energy, the foil glides more and we manage even better to maintain the flight by tiring less.
the VMax is unbridled, we feel that the foil still wants to accelerate and we manage to gain a few more knots without forcing too much
Technical side : To have this high ratio and to keep a high level of stiffness, essential to the control of the foil, it was necessary to use a uni-directional high modulus carbon construction (UD) under press at 200 bars.

In short, this stabilizer will delight speed and handling enthusiasts who want to push their foil to the maximum of its capabilities without losing all the advantages of an Alpinefoil (Stability, Accessibility, Performance ...)
AlpineFoil offers this stabilizer in two versions: the 208 cm2 version and the 175 cm2 version. Do not hesitate to call us to advise you on the surface to choose according to your rider profile
AlpineFoil stabilizers all use the same length of screws (16mm) - screws not supplied with the stabilizers
Translated with www.DeepL.com/Translator (free version)
You need to be connected to post a comment