By On 07/06/2021
Saturday June 5, Damien Chaboud was at Lake Monteynard where he managed to make his first Treffort Savel up / down in Wingfoil, the new wingfoil 1450 cruise carbon.
Damien's feedback on this brand new wing which could well change the practice of wingfoil on the lakes!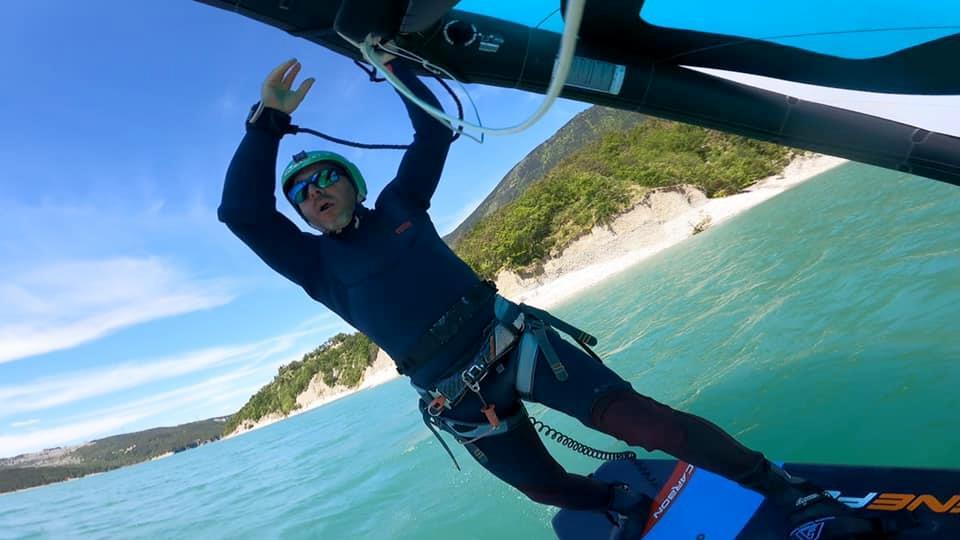 By damchab On 08/09/2020
Damien participated in his first WindFoil competition on August 23, 2020 at Lac de Serre-Ponçon.
Report
By magchab On 06/12/2019
A brief presentation of the latest Alpine Foil Kite Foil Aluminum: The Access V3.5
Since the first version of the Access, EVERYTHING has changed except the color and the screws resulting in a remarkable foil that will accompany you for a long time.

The Access V3.5 is the choice of a sustainable purchase with an ultra-scalable product thanks to the compatibility of all the wings and masts carbon mast upgrade. It is also the choice of Made in France with a follow-up and a reactive SAV and all the maintenance that one can bring to its foil.
All the details in picture with this video presentation of the Access V3.5 as you will receive it at home with bonus tips and instructions for assembly and start well with your kite foil.
By On 22/10/2018
Hugo Chaboud presents the latest model Access Carbon 2019! Perfomant, light, manageable, accessible, this kitefoil has everything to seduce you. Featuring the latest technologies of the brand AlpineFoil including the now famous sacrificial anode.
This kitefoil is now supplied with the front wing Lift which was the great success of the year 2018 and will now equip all our foils. Indeed, AlpineFoil wants to offer to all its customers the comfort in navigation, a low wind start and increased stability thanks to this new wing Lift.
All the details on the Access Carbon 2019 in the video!