By magchab On 13/12/2019
We share with you 2 nice feedback with the Kite Foil Rave and Wave 1200. 2 experiments signed by Raf Ladin with the Board FS2 and Fabien Gauthier with the Pocket FS3-XS 2020.
Raf is with the board FS2 and Fabien with the pocket FS3-XS 2020.

Thanks to them.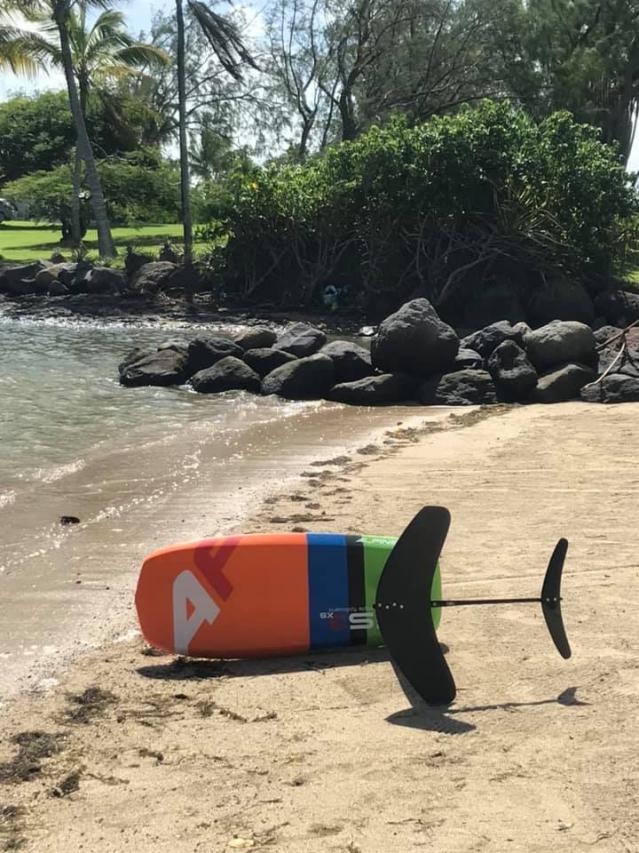 By magchab On 07/11/2019
The little shot of Peps at AlpineFoil this week ... We do not regret having cracked.

We wanted to share with you the return of a customer following the purchase of his AlpineFoil Rave.
It is this type of return that makes you want to continue to develop products and to believe in our Made in France production. The goal for us is to satisfy our customers more and more about the quality and especially the pleasure of skiing.
Our explanations and the attention we strive at best to bring to each customer, to advise him on the best adapted product is really the philosophy and the little more that we try to bring.

Patrice thank you for this good boost for the team who wishes you a good progress with your new toy.
«Patrice The 04/11/2019
After my first foil a lot of hesitation before moving to a new product
Call to ALPINEFOIL conseil by Damien CHABOUD directly
Decide to go there on the occasion of a trip to see the products in the showroom (I needed to see the products)
Welcome by Damien CHABOUD directly and true debacle on the products Alpinefoil ... but I would not have had, I cracked: Purchase a rave associated with the board VR6 2020 (yes, I broke my piggy bank and it is true that I hesitated between the access carbon and VR5)
Well I must say that I was good wall and the finish is top with a bonus visit of the factory
Back in the Atlantic Loire with the combo and test in complicated conditions on the first two outputs, a lot of waves and current, disappointment .... Call to Alpinefoil for adjustments and advice. Damien even confirms the placement of the straps and calles and even propose settings if I want to find the same behavior as my old foil but remains on these initial advice and settings, and he was right
New test last week and it's gone live. impressive, all the advice proved to be accurate. Now it's up to me to progress because far from the capabilities of the machine in any case see the photo no equivalent in terms of finish and evolution (it's just a killer to watch) to follow but super happy from my investment I look forward to trying it now in very light conditions to see how far we can go with it. To be continued...
Patrice«