VR5 BOARD OPTION -100€ Foil + Board Purchase
VR5 BOARD OPTION -100€ Foil + Board Purchase
Foilboard VR5, 139 x 49 - 26 liters - Program : Foil, Freeride, beginner to expert. Delivered without footstrap, without fins, without plug.
NEW MODEL
Kitefoil VR5 139 x 49 - 26 Liters
Looking for more information on this board?
Visit the VR5 V2 dedicated page here


du lundi au jeudi 8h-12h 14h-19h - Vendredi 8h-12h


The features
Concave deck for more comfort and unmatched board control
Improved inverted rails for even more ease of cornering
Double concave hull
Enlarged tip with progressive double rocker from the freeride ski, the board immediately gets out of the water and accelerates
Redesigned outline for more compactness
Which AlpineFoil board to buy? How to choose your board according to your level: beginner, advanced, expert? How much does it cost? New or used? Contact us here.
Availability: In stock
-100€ Avec/With Foil 1 099.00€ 999.00€ inc. tax
reduction of 100.00€
BOARD FOILBOARD hydrofoil alpinefoil Carbon ALUMINIUM kitefoil FOIL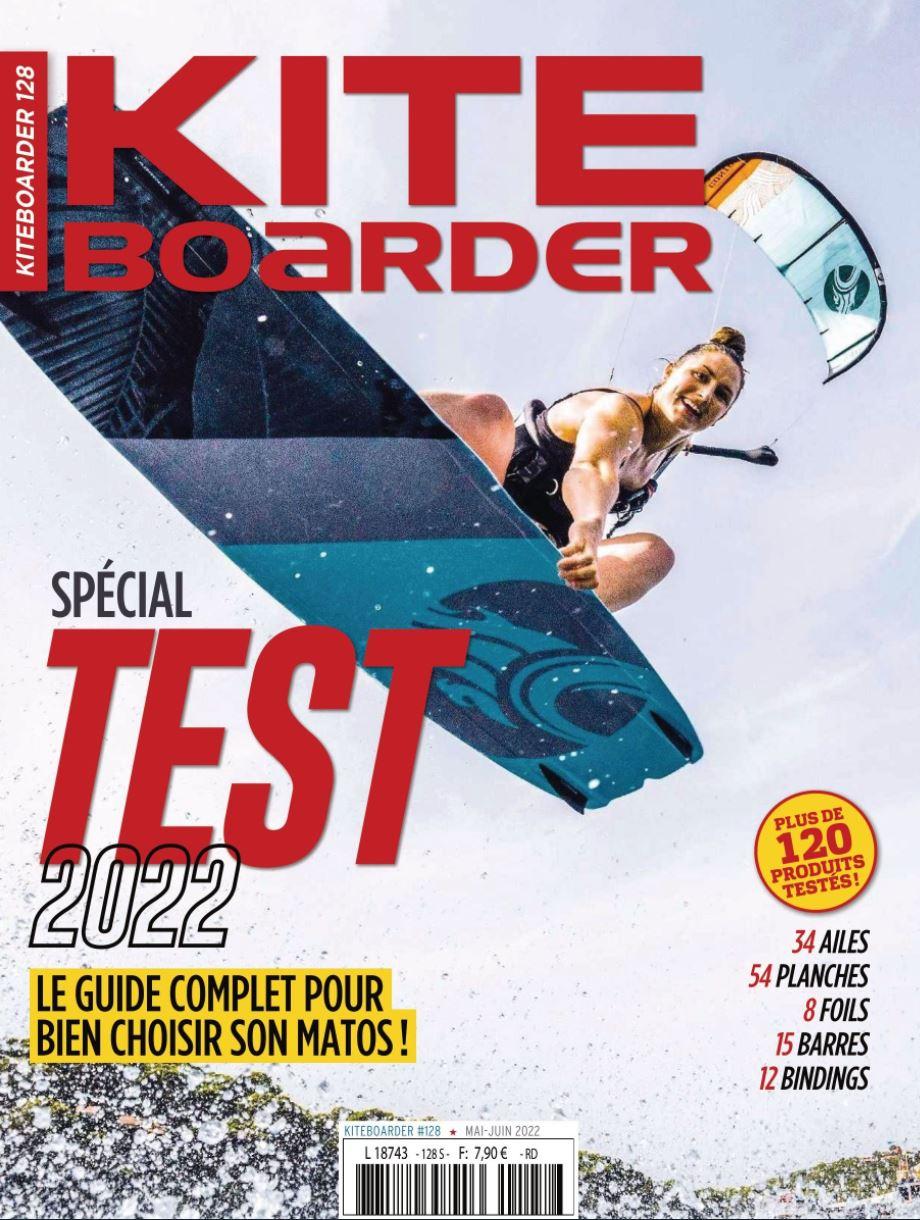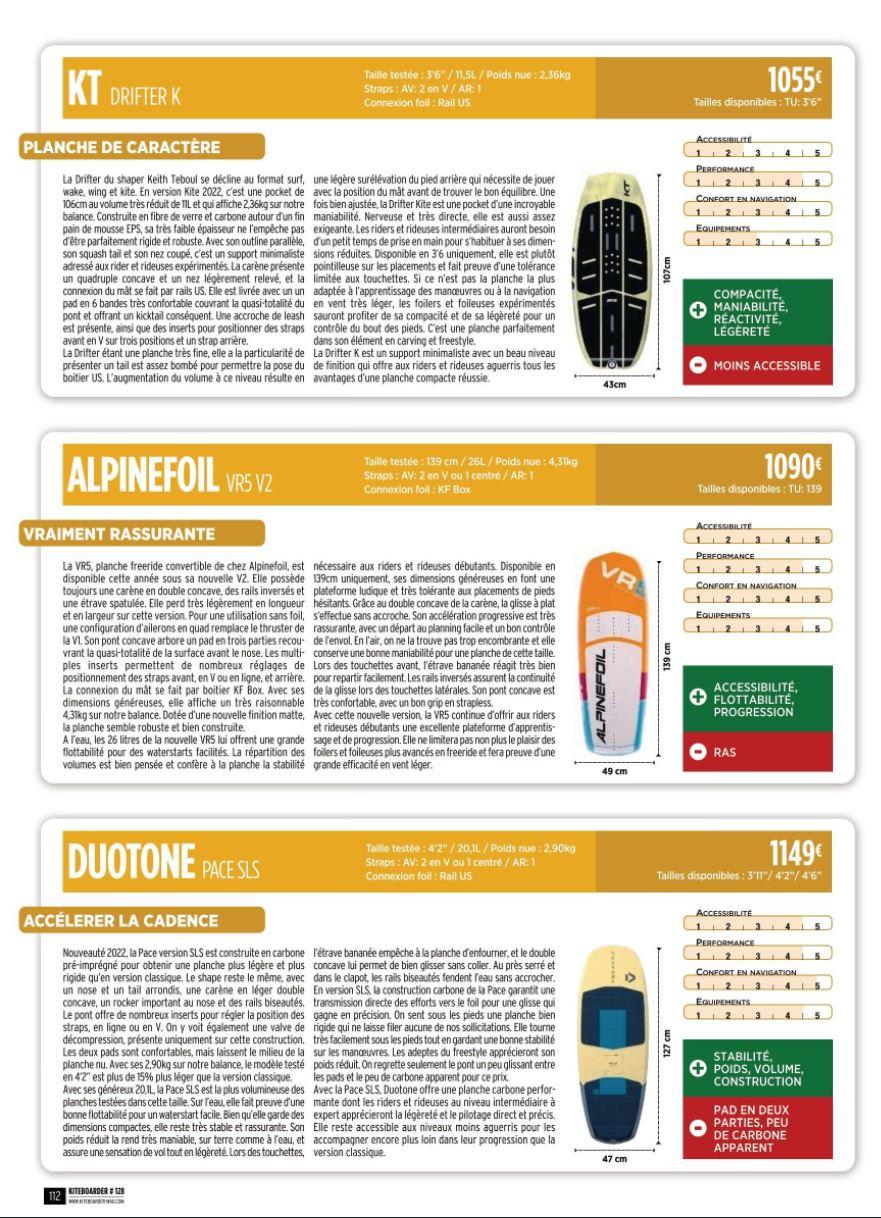 Thierry T
KItefoiler
Hello-hello, Happy owner of a VR5 board to which is attached a full carbon Access foil, anodized aluminum fuselage and a Lift wing, I started foiling last year. There, you will say: "Caviar for a pig"! Well not at all ;-) This handset is really a must for beginners. It allows thanks to its very lightness to reduce as much as possible the annoying constraints (inertia due to the weight = heaviness on the feet, disagreement between rider and material) and to leave the beautiful part to the feelings. The equipment responds very precisely to the slightest request and is completely forgotten. It follows orders, no inertia, no resistance and no latency. My teacher first got me started for 30 minutes on a No**** with their secure foil (that was the point), I can tell you that the transition to the Alpinefoil was MAGIC! Water start easy, and I immediately stole the dream. The sensations being the cradle of what motivates us to do this sport, I do not hide from you that I progressed at a crazy speed (thanks also to a teacher with small onions who had the right tips given at the right time), but this stuff, what softness and precision... I can't believe it. I am, since my 5th outing let's say, 100% autonomous and now go where I want with this foil of ultimate precision. I have the impression of having nothing under my feet except my desire to go faster, to lean more, to engage a little more, always more....... and I will probably already have to change the orientation of the wings in a while so the potential of this gear is vast. Me who told myself that I would never touch the wedges, not good enough :-) I am stuck. I also used the VR5 for surfkiting in the waves, and like the CX-V6S which I also own, the surprise was great: I manage to do off the lip with this board followed by big rollers to go up in the wave… the supports are straightforward, and coupled with very rigid Gong fins (and which cost half as much...), it's really pure pleasure. In fact, every time I go back on it, I say to myself the same thing: "But how do these guys manage to lay such stuff?" PS: now that I have the small basic level necessary, I may finally be able to get my CX-V6S out with its 4.5 in S foil which is quite a size it seems... but as it is less "easy", there you have to have the little basic level that I didn't have last year and therefore it hasn't flown under my feet yet, sniff.... Can't wait! Can't wait for the next vacation to get back on these jewels of pleasure, so sharp! Thank you to Team Alpinefoil for your know-how!!! And good foil to all ;-)
You need to be connected to post a comment