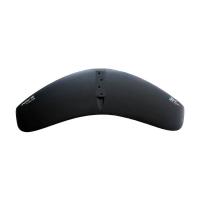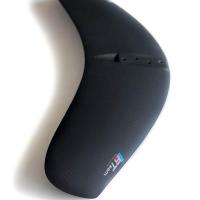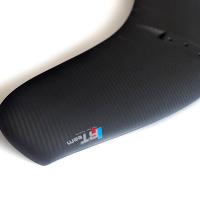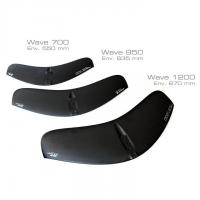 Wing - Wave 950
100% Carbon RTeam wing
MHA (Medium High Aspect)
950 cm² - 630 mm
Kitefoil


du lundi au jeudi 8h-12h 14h-19h - Vendredi 8h-12h


The Wave 950 : THE favorite wing of Kiteboarder Magazine
The wing that revolutionizes the Freeride!!

Program: Wave, Light Wind, Carving, Freeride, Freestyle, Cruising, low speed maneuver

For whom? Beginner, Expert

The PURE MIX between the low range of the Wave 1200 and the maneuverability of the Wave 700

After the fabulous success of the Wave 1200 and the Wave 700, here is the Wave 950!

The range of use of the Wave 1200 is one of the reasons for its success. Ability to take off and maintain flight at extremely low speeds, while being able to accelerate without ever feeling overloaded or in difficulty

the softness and progressiveness of the Wave 1200 has won over all generations of riders aged 7 to 77. It allowed all generations of riders to start and progress without any limits

One of the keys to the success of this Wave 1200 is its combined shape has its wing profile from our experience that allows to push back the high beach while maintaining a fantastic low beach.

This profile has a particular characteristic which we cannot talk about, but which has importance, is the width of the centre of thrust.
Indeed, on the Wave 1200, the width of this push center is 12 cm, to give you a reference, on an XLP wing, as on many kitefoil wings, this push center width is about 1.5 cm.

Concretely, what does this mean?


It is quite simple, if the pilot advances his foot 1.5 cm or moves it further, the foil goes up or down immediately.

Originally, the Wave 1200 was designed for a practical strapless for experienced riders in order to forgive them any support mistakes.
Very quickly, we realized that this feature was finally the best friend of beginners in kitefoil as well as insiders. The Wave 1200 has quickly become the ideal wing everywhere

But to be satisfied with the existing is not the philosophy of Alpinefoil and it seemed interesting to push even further the concept of these Wave Wings.

You will then tell me after the Wave 700, and the Wave 1200, why a Wave 950??
Well, here's the reason:
The Wave 700 is a fabulous carving wing, it is a wing that I like very much, it is fast, incisive and super handy.
Unfortunately it has some small flaws, it needs to keep a good speed in the maneuvers and lacks a little heading for a practice Cruising. This need for speed is sometimes troublesome in waves, as it does not slow down enough to be pushed by the swell or wave.
The Wave 1200 has a fabulous low range, you can turn around on the spot at very low speed without going down, it is super stable and accessible, it has a good speed, but in my opinion when we tasted a Wave 700 it lacks maneuverability, reactivity and a bit of sliding.
It had been a while since I had this project in mind, to design a wing that would take these concepts and take the best of both to try to make it the almost perfect kitefoil wing.
Today I am super happy to present you this Wave 950, the Wave 950 is not a homothetie of a Wave 1200, but a new outline and a hydrodynamic profile still reworked.
The result is:
A wing that has almost the same low range as the Wave 1200, with uncompressed maneuverability, a similar accessibility to the Wave 1200, but with an even greater speed range.
the optimization of the shape has allowed to have a width of center of push that has hardly varied, we are on 11.5 cm of width of center of push is only 0.5 cm less than the 1200.
This Wave 950, mounted on a Rave Air and a Pocket, in my opinion an explosive cocktail of sensation, versatility and accessibility.
Do not hesitate to contact us 04 58 00 57 80 to do a little test, we will put at your disposal some wings in order to make you discover the new generation of freeride kitefoils.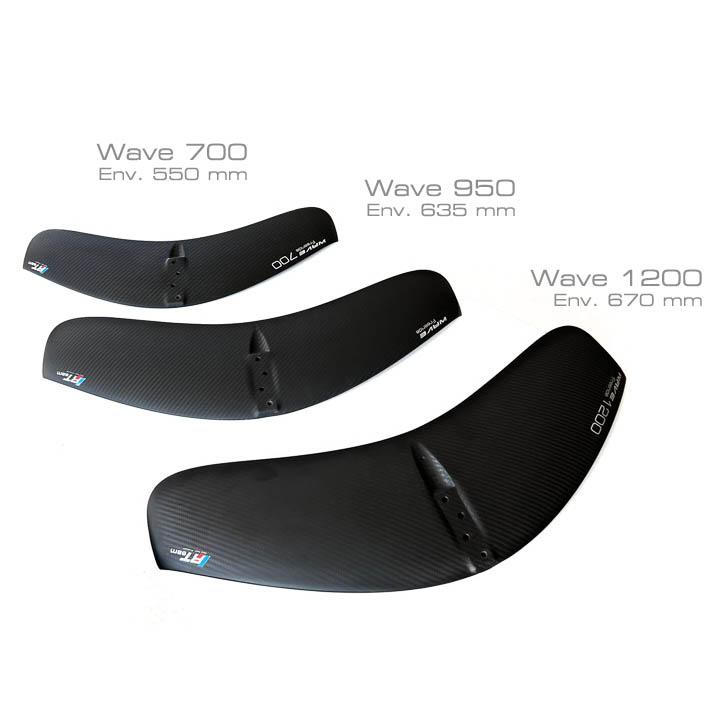 Fréderic A
kitefoiler
A small CR of 5 days of navigation in very varied wind conditions.
Spot:
The 3 stones and Plaisance, Oléron
Material :
AlpineFoil Pocket, Rave 80 Titanium
Slingshot wings UFOv2 6m and 9m, Ufov1 5m
I usually use a Wave 1200 and race 580 (and I've had a lift 800 and a Wave 700)
Terms:
Wind9/14, 13/18, 30/35 knts and flat water
I really like my Wave 1200 for its ability to take off in very light winds. (I manage to take off in 6/9knds with my UFO 9) and its good maneuverability.
Looking at the shape of the 950 we see that we are in the same universe as the 1200 with a shape that is inspired by it but still thinner.
I was able to test for 5 days in a wide variety of winds but unfortunately no waves (just a tiny bit of swell on the last day)
Low Range Behavior:
I was not able to test it in ultra light wind but from 9 knts in 9 I was leaving without any difficulty (compared to the 1200 claims maybe a little more speed to leave and shoot down 1 or 2 meters)
With the 6 I took off without worries at 12/13 knts. My friends were in Fone 9 breeze and Océan Rodéo 9 Roam (full Aluula) and with competition foils in 1100 and 1200.
In the maneuvers I did not feel a drop in lift at low speed, very good support for jibes. RAS
We gain in maneuverability (good), a bit of a course and in speed it's clear. Difficult to quantify but whereas generally we are at the same speed with the others, there clearly I was heading better and I was going much faster. Difficult to quantify the speed gain but I would say a good 15%.
Strong Wind Behavior:
Tested in 5m UFO in 30kts not steady wind with gusts to 35kts+
Not easy at first, not because of the foil but because of the very irregular wind...
No problems with the foil, accelerates in gusts but without putting pressure on the front feet, without wanting to fly away.
Always a top heading (as in light winds) and flawless handling.
Conclusion: the Wave 950 is adopted, for the moment I still have the Wave 1200 for the ultra light, The 6/7 knts of the summer thermals and my 82 kg. But to see when I could test the 950 in the very light
Thank you Damien for this novelty which fully corresponds to what I was looking for
You need to be connected to post a comment