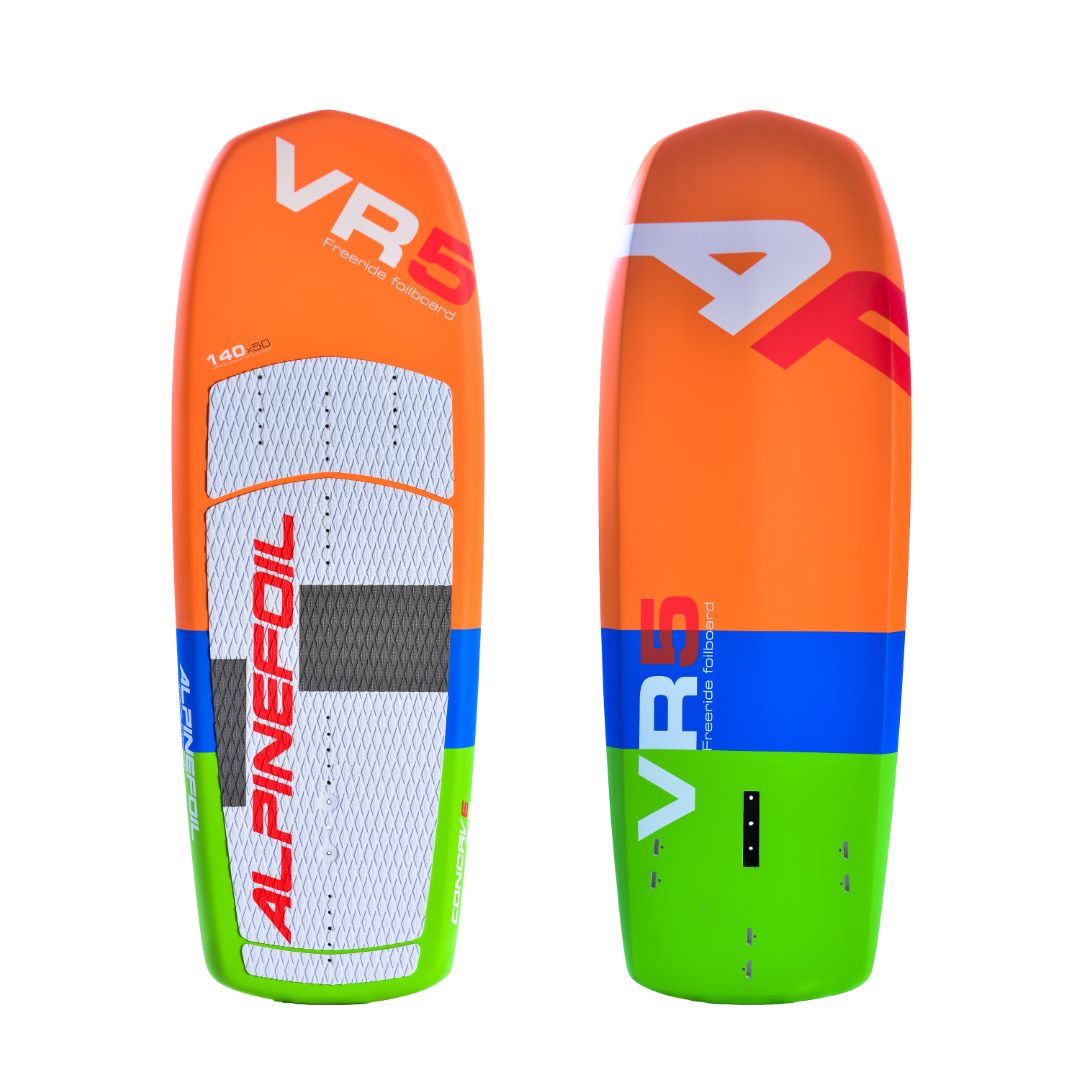 Kitefoil VR5 Freeride Foilboard Convertible 4.5 x 19.6 - 26 Liters
Delivered without footstrap, without fins, without plug.
Availability : In stock
999,00€ inc. tax
Kitefoil board VR5, 4.5 x 19.6 - 26 Liters
Price 832.50 Euros exVAT
The VR5 is a flagship product of the Alpinefoil range that has evolved over time. It was developed using the technologies of its elders and redesigned to offer more scalability. The goal is to propose a board that will accompany you far in your progress. From your first flights to your choice of discipline.All doors are open to you, have fun.

For 2020 the focus was on volume optimization, dimensions and bedding were slightly revised downwards. The new VR5 is now characterised by a sense of compactness. Its generous dimensions are quickly forgotten in favor of your first sessions carving, freerace, waveriding,. Finally if you prefer the best start low beach of the range you are in the right place.
CARBON ALUMINIUM KITEFOIL FOIL HYDROFOIL ALPINEFOIL FOILBOARD BOARD
The concave deck for more comfort and unrivalled control of the board
Improved reverse rails for even more corner grip ease
Double concave hull*
Its expanded double-rocker progressive spatula from freeride skiing, the board immediately emerges from the water and accelerates
Redesigned outline for more compactness
Which AlpineFoil foilboard to buy ? How to choose your board according to your level : beginner, confirmed, expert ? How much is it ? New or secondhand ? Contact us here.

For more information, consult our dedicated Alpinefoil VR5 Freeride kitefoil board page here.
You need to be connected to post a comment