Kitefoil Rave AIR
Presentation:
For the new season, AlpineFoil is refreshing its range of kitefoils with the arrival of a brand new kitefoil: The Alpinefoil RAVE AIR

A clear program: CARVING, FREERIDE, FREESTYLE, WAVE
The RAVE AIR will excel in downhill, tight curves, wave surfing, transition and jump. Handling, pop and precision out of the ordinary.
The AlpineFoil Rave AIR promises to be a must-have in the kite foil world for pure freeride addicts.
It will be the ideal choice for experienced riders looking for a super homogeneous, manageable, precise, stable and nervous foil with the Wave
It will also be the choice of beginner riders and wishing a fabulous possibility of evolution with the Lift.

To buy your AlpineFoil kitefoil Rave AIR, go to the online shop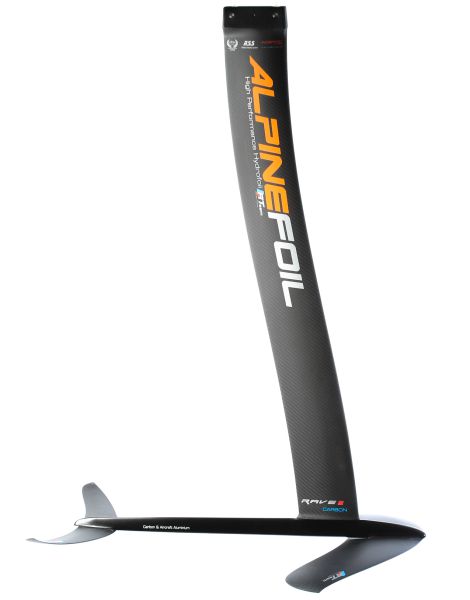 The Rave AIR foil is our answer to pilots who want a foil that works perfectly well in all maneuvers.
Rave AIR is a compact and easy-to-use Freeride / Freestyle foil. It will have enough energy to send big jumps and the necessary stability to soft and linear curves. It is for us the softest foil and easy to use in transition and waveriding.
Pleasure is the reason we foil. We wanted a foil with a direct feel and homogeneity on all axes of flight while being responsive and indulgent. The Rave AIR retains a lot of energy and stability in all maneuvers, but it is also always gentle.
We put all our skills to creating a product that has an uncompromising handling. The fuselage, anodized OAD 70 μ and machined in a single block of aviation aluminum 6061 T6, has been completely redesigned. This results in a more lively behavior: the roll has been slightly accentuated, the radius of curvature is shorter and the reactions are more vivid.
Long hours of design allowed us to eliminate any parasitic movement in flight. The maneuverability of the Rave AIR can only be described by two terms: precision and accuracy.
Foil maneuvers are a story of centimeters for many pilots and the accuracy of the Rave AIR is unmatched to our knowledge.
Looking for a player foil that will guarantee you moments of pure pleasure whatever the conditions ... You have found.
Heritage and construction

The Rave AIR had to meet the requirements of the modern Freestyle foil, which is why it inherits a 95cm Mat S-Shape developed in parallel with the full race program. This avoids the ventilation in water body agitated and high speed. Its elaborate construction in our workshop guarantees a maximum rigidity thus bringing nervousness and control to all sailing regimes. This mast is made of pre-impregnated carbon baked at 200 bar pressure from a high modulus fiber (high mechanical strength and low elongation).
Like all products in the RTeam range, the Rave AIR has an exclusive finish, due to 3 layers of hand-painted and glossy automotive polish, thus eliminating all the porosities and leading to a particular glide at the height of our ambitions.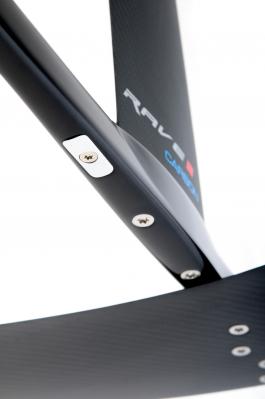 Wing option
Wave:
The Wave perfectly harmonizes the AlpineFoil Rave AIR, it delivers excellent lift at low range without limiting its acceleration and speed.
Indeed, its intelligent twisting allows it to let out power thus moderating the front support at higher speed.
Its large surface coupled with a profile from breed development programs will ensure exceptional gliding and good upwelling. Its program expanded to the maximum and turned to versatility will guarantee a pop and hallucinating accelerations for a wing of this lengthening.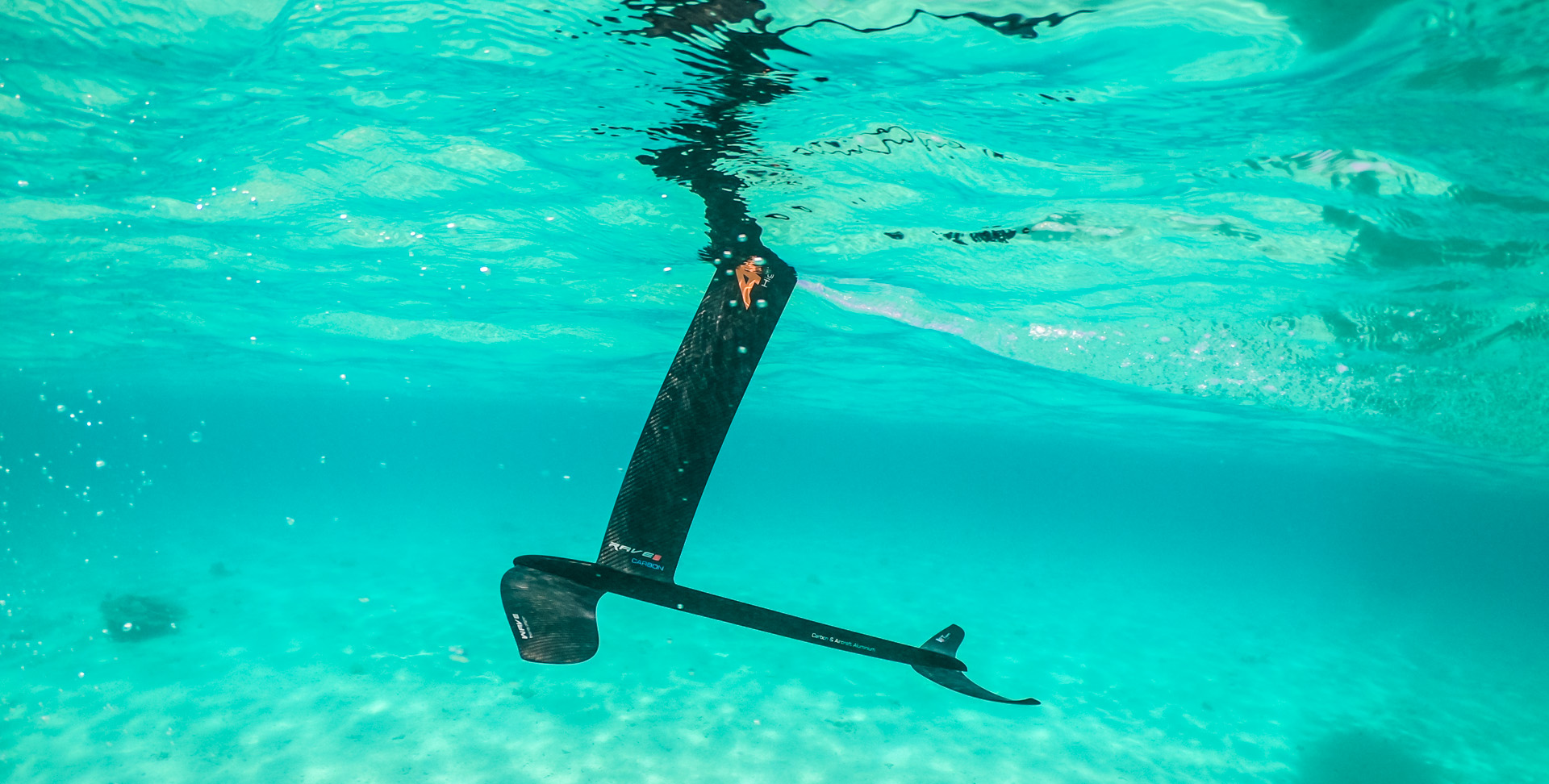 Lift:
The Lift is the ideal wing to start. Its surface of 795cm² and its pronounced curvature make it a particularly stable wing and therefore very reassuring. The maneuvers are extremely comfortable and the cornering placement is very smooth because the Lift's geometry has been entirely designed to facilitate transitions.
This 100% Light Wind wing starts in very low range thanks to its excellent lift, but it still has the capacity to reach relatively high speeds. Its wide speed range and its easy to accelerate offer the Lift a lift to the wind.
With the Lift, the beginner rider will quickly have confidence in his foil because it will remain under control in any situation.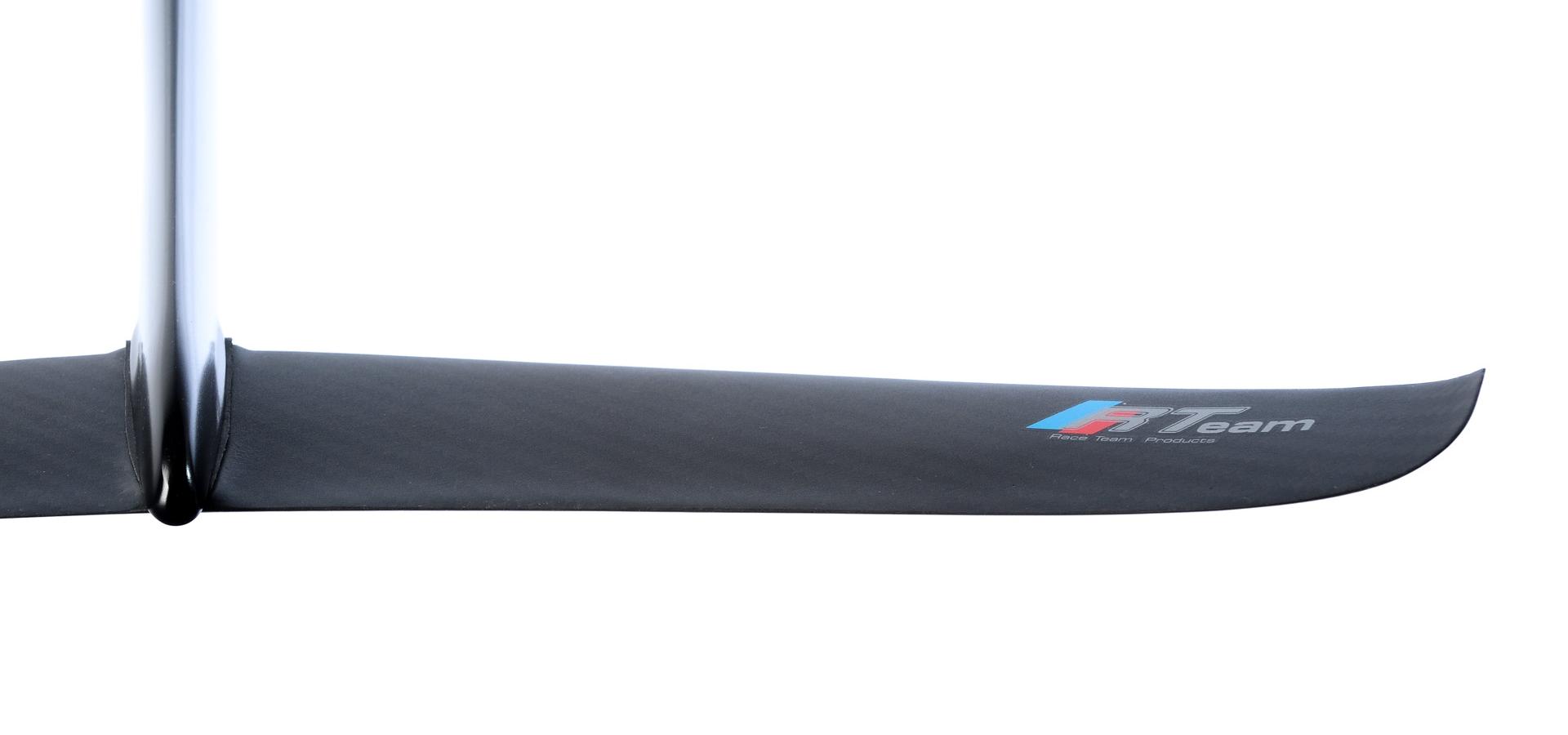 To buy your AlpineFoil kitefoil Rave AIR, go to the online shop
Which AlpineFoil foil to buy ? How to choose your foil according to your level : beginner, confirmed, expert ? How much is it ? New or secondhand ? Contact us here.
You need to be connected to post a comment