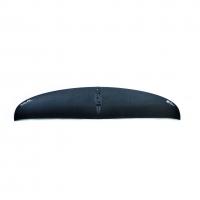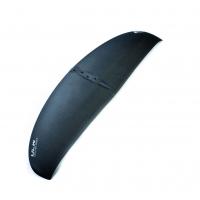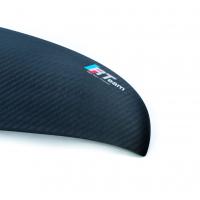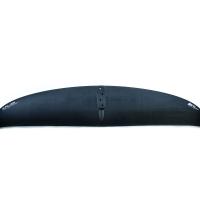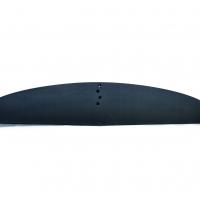 Wing - ULW 1200
100% carbon RTeam wing
MHA (Medium High Aspect)
1200 cm² - 860 mm
Windfoil
Windfoil - ULW 1200
Program : Windfoil / Light wind / Freeride / Freewave / Cruising
All Alpinefoil wings are delivered with their fixing screws.


du lundi au jeudi 8h-12h 14h-19h - Vendredi 8h-12h


"Pleasure in every way"

Forced to realize that the majority of windfoilers are former windsurfers who are no longer 20 years old and in Windfoil we all know that an effective pumping directly determines your ability in the low beach. It is from this observation that the Alpinefoil team wanted to design the daily weapon for the majority of pilots who want to fight against the tonicity, lightness and power of the under 25 years old….
Born from a close collaboration between several riders and the Alpinefoil team. We have defined the best qualities of a light wind wing as reference criteria both for the low beach departure and for the handling in flight and the behaviour in strong conditions.
Our ambition was not to create a race machine but the everyday weapon for the majority of drivers, so we had to reform the whole.
- The profile ratio was therefore carefully increased until the best compromise was reached between sliding accessibility and low beach start.

-The mean centre of thrust of the wing was moved back to a lower thrust level of about 900. Under forcing conditions the behaviour remains healthy and one does not get ejected out of the water.

-The large span chord coupled to this new profile ratio provides a particularly low stall speed and an extraordinary tolerance. The learning of transitions is intuitive and obvious.
-This ULW 1200 is equipped with maximum stability made possible by the design of a new arc that ends in light feather tip fallout. The curvature of this new vault is the result of a compromise between stability and yield. In general, the handling and stability of the foil are significantly increased on this ULW 1200.

-The wing is progressive and soft on all the axes of the flight it thus offers a real pleasure in cruising and downwind.

-The main mission of this new wing was to surprise us with these low-beach skills. The start in windfoil by light wind is the result of a powerful and efficient pumping. For this ULW 1200 we wanted to facilitate this crucial phase. Two pumping strokes in 1200 are equivalent to about ten strokes in 900, the support on the wing is immediately present and the power directly transmitted from the wing to the foil.

-Each stage of the design is therefore a clever mix between accessibility performance and low beach ability. The optimisation of each of its phases during the development has therefore made it possible to obtain excellent upwind and peak speed performance. It is a wing that will take you far in your practice!
Read more at https://www.alpinefoil.com/pages-hydrofoil-kite-foil/aile-kitefoil/windfoil-wing-ulw1200.html